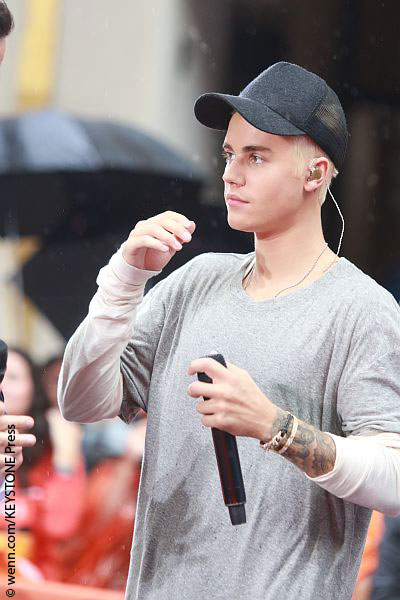 Apparently Justin Bieber doesn't like it when his fans show him too much appreciation.
During a concert in Birmingham, England on October 18, the "Company" singer was in the middle of a speech when he abruptly stopped to ask the screaming audience to pipe down.
"Can you guys do me a favor? Can you guys just relax for about two seconds?" he said in a moment captured on social media. "I get it, I get it, but I'm like two feet away from you. And I can hear you. I appreciate all the love, it's amazing. But can you show it in a different way? Screaming is just so obnoxious."
While some fans stopped cheering, others proceeded to boo the pop star, to which he responded, "I get it, it's been in our blood and it's ingrained — you go to a concert and you scream and stuff."
He then asked the audience to scream after the song and take "a chill pill."
"I don't feel like I'm being heard sometimes, and it gets a little frustrating," he continued. "When I'm speaking, can you guys not scream at the top of your lungs?"
This isn't the first time Justin has spoken out against the Beliebers. Back in May, the star announced via Instagram that he wouldn't be taking photos with fans anymore because he felt like a "zoo animal." ~Shelby Morton
What do you think about Justin's request to his fans? Sound off below! (Not too loudly, though).  
I recorded what Justin said about the screaming thing, he wasn't being rude at all #PurposeTourBirmingham pic.twitter.com/MUoYZa38PK

— D (@purposesbieb) October 17, 2016
why do people get mad when Justin asks if they can stop screaming so he can talk 🙄 pic.twitter.com/bKmzNVeb5v

— Justin Bieber (@bieberinmypants) October 19, 2016