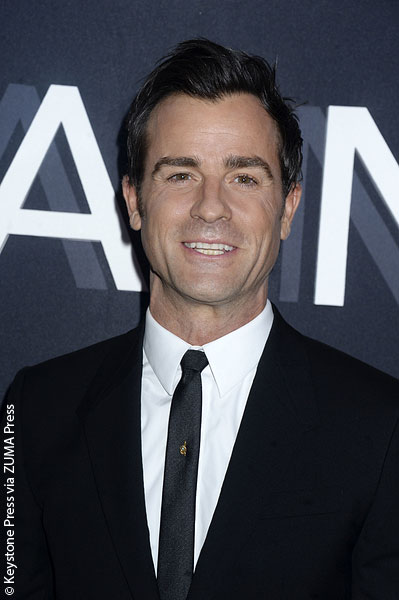 Justin Theroux is stepping off the train and into the future.
The 45-year-old actor, who's currently on the big screen in The Girl on the Train, has been confirmed in Duncan Jones' Netflix thriller Mute.
The film is set in futuristic Berlin as the city teems with immigrants and serves as a platform for combat between the East and West.
Alexander Skarsgård plays Leo, a mute bartender who's searching for his missing lover, while Paul Rudd portrays an American surgeon who frequently emerges as a player in her disappearance. Both Alexander and Paul were attached to the sci-fi movie late last year.
Duncan, who's known for Warcraft and Source Code, has been developing the film for a dozen years. He co-wrote the screenplay with Mike Johnson (Pompeii and Sherlock Holmes) and Stuart Fenegan (Warcraft and Source Code) is on board to produce.
Entertainment Weekly reports that in November 2015, Dustin spoke about the film's uniqueness. He said, "Mute is a film that will last. It is unlike any other science fiction being made today."
Aside from The Girl on the Train, Justin's recent projects include Zoolander 2 and the HBO series The Leftovers, which is currently in production on its third and final season. It's expected to air in 2017.
How does Mute sound to you? Something you'd tune into or silence? Let us know!