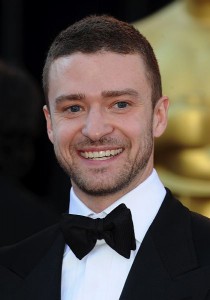 Was marriage talk the reason for Justin Timberlake and Jessica Biel's split? Was it Mila Kunis who interfered? Or, was it his fling with actress Olivia Munn that ended things for good? Whatever the reason or rumor, the fact remains that Justin Timberlake and Jessica Biel have entered splitsville.
Recently, reps for Timberlake and Biel confirmed that the pair "mutually decided to part ways." Apparently, Timberlake, 30, according to Us Weekly sources, "had been aggressively trying to end things" for a while with the actress, 29,  after briefly splitting from her in 2009.
Sources have also said saying that the singer and Bad Teacher star "hasn't been happy with Jessica for close to two years. You'd be surprised at how soon the love was lost on this one. Justin said he was miserable." The pair began dating in January 2007, shortly after Timberlake's split from Cameron Diaz and faced break-up rumors for most of their relationship.
Things came to a halt when Timberlake made his feelings clear to Biel after his birthday on Jan. 31. "He just said he didn't want to marry her and it didn't feel right," another source said. Biel was said to be blindsided by the situation. "It just stung her in the heart."
Trouble first surrounded the couple with talk that Timberlake was smitten over actress Olivia Munn. Timberlake continued to communicate with Munn by sending her texts saying that he wanted to be with her but it was hard to end things with Biel. But reports have also been surfacing that Timberlake and his Friends With Benefits co-star Mila Kunis have begun dating since her split from longtime boyfriend Macaulay culkin end of last year.
Reps for Kunis and Timberlake insist they pair are only friends.