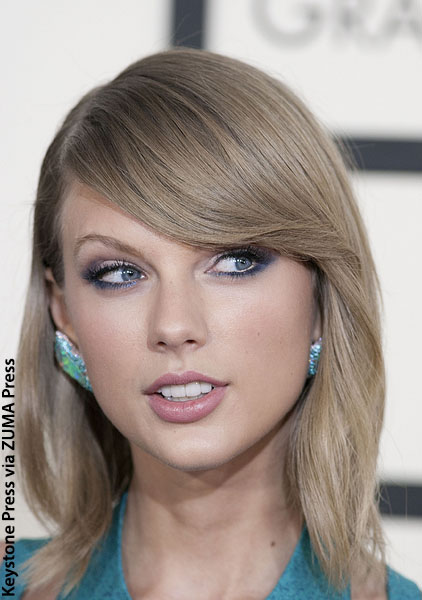 Taylor Swift may just have jinxed herself last year during a radio interview.
Kim Kardashian recorded her husband, Kanye West, on the phone with Taylor discussing lyrics. Kim posted the video to Snapchat without Taylor knowing she'd been recorded and without her permission.
He asks her about putting the lyric "I feel like me and Taylor might still have sex" in the song, and she's reluctant at first, but when he tells her it's just for fun, she agrees. However, the lyric goes on to say, "I made that bitch famous," and nowhere in the Snapchat video does she agree to him calling her a bitch (or lying that he had anything to do with her fame).
This brings us back to February 2015, to an interview with Capital FM that has been garnering attention since the new incident with Kanye. In the interview, the host asked Taylor if she ever suffered from anxiety dreams, to which Taylor then revealed that one of her biggest fears is being secretly recorded.
"I have a lot of issues with buildings like this, cause I always feel like someone has bugged the room, and is either videoing me or recording me," she explained. "So that's one of my paranoias."
She goes on to tell him another one of her paranoias. Click on the video below to hear Taylor's confession to the host.
~Natalia Makarski