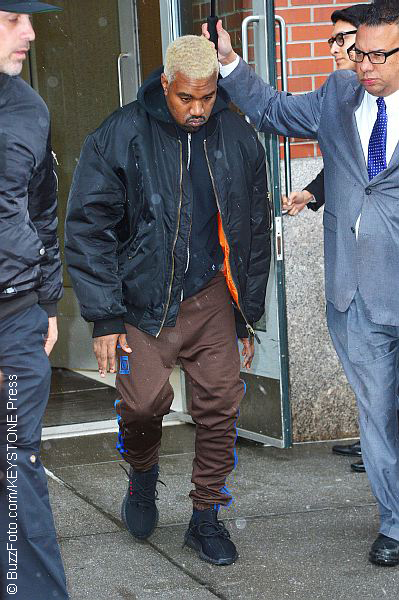 Kanye West is reportedly suffering from memory loss following his brief hospitalization last year, says one of the rapper's longtime collaborators.
Speaking with PopSugar on the red carpet at the Grammys on Sunday, Malik Yusef gave an update on Kanye's health.
"I've been to his house [and] sat down with him for about six, seven hours, just walking through his health and recovery," Malik said. "His memory is coming back, which is super good. [He's] just healing, spending time with his family."
Kanye, who was up for a number of nominations for his Life of Pablo album, did not attend the awards ceremony. Malik also shared that Kanye was not working on any new music at the moment.
Kanye was taken to UCLA Medical Center last November for a psychiatric evaluation after reportedly suffering temporary psychosis due to "severe sleep deprivation and dehydration."
Just days before his hospitalization, Kanye abruptly cancelled the remainder of his Saint Pablo tour. During the final concert prior to the subsequent cancellation, Kanye launched into a whirlwind, 20-minute rant, bizarrely calling out a number of his famous friends, including Beyoncé and Jay Z.
Following his release, Kanye has been keeping a low profile, and has made few public appearances. The rapper is scheduled to debut his Yeezy Season 5 collection at New York Fashion Week today (Feb. 15). ~Ashleen Grange