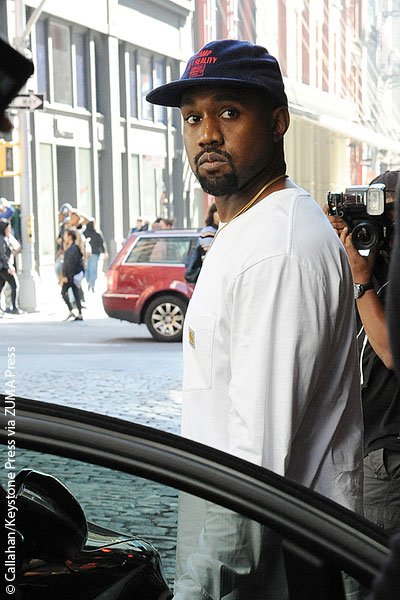 Kanye West's doctor, who reportedly called 911 when Kanye tried to assault a member of his trainer Harley Pasternak's staff yesterday at Pasternak's home, is speaking up about the incident that wound up with the rapper in hospital on a psychiatric watch.
He told police he had put his patient on a 5150 psychiatric hold, in which a person who is suspected of having a mental disorder that makes them a danger to themselves or to others, can be held involuntarily for 72 hours.
Law enforcement told TMZ that on the 911 tape, Dr. Michael Farzam said his patient was: "Jim Jones, 39 years old, 5'8″, 175 lbs … suffers from temporary psychosis due to sleep deprivation and dehydration."
Dr. Farzan also told the dispatcher that "Jones" was not violent, but would become violent when police arrived.
The Los Angeles Times reports that a law enforcement source said Kanye agreed to medical treatment and was taken to Ronald Reagan UCLA Medical Center for stress and exhaustion.
During Kanye's Saturday night concert in Sacramento, he gave a bizarre rant about several of his friends, including Jay Z and Beyoncé, saying, "I've been sent here to give y'all my truth, even at the risk of my own life. At the risk of my own success. I'll give y'all the truth. Jay Z, call me, you still ain't called me… Jay Z, I know you got killers. Please don't send them at my head. Just call me. Talk to me like a man." He then walked off the stage after having performed only three songs.
Kanye's wife, Kim Kardashian, who was in New York City with her mother and sisters to attend the Angel Ball on Monday evening, flew back to Los Angeles immediately. Her mother Kris and sisters Khloe and Kourtney stayed for the ball, but followed soon after on Tuesday afternoon.