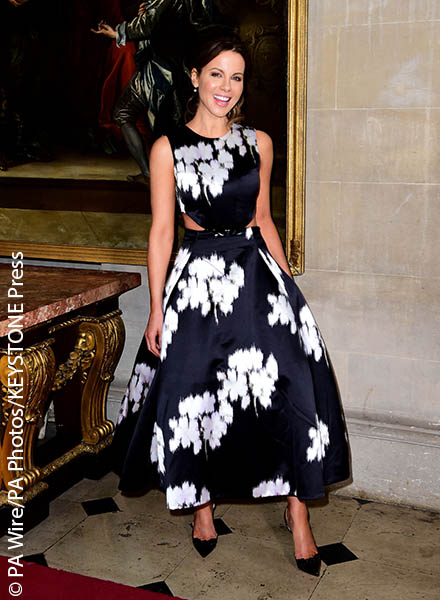 Kate Beckinsale shows her 17-year-old daughter, Lily, nude photographs of Michael Sheen. If that wasn't strange enough, Michael Sheen is Lily's father!
Freudian analysis aside, Kate insists that male nudity is funny and says both she and her daughter think Michael Sheen's naked shower scenes are hilarious.
Kate has gone as far as to say that only Michael's nudity can cheer Lily up when she's down.
"If I sense that she's feeling low, I think, 'You know what, she could use Mike in the bath.' It works very well most times," she says.
Kate Beckinsale and Michael Sheen were together from 1995 to 2003. Kate gave birth to Lily in 1999. Kate and Michael never married.
Michael Sheen is known for his portrayal of journalist David Frost in Frost/Nixon and for his role as the frightening vampire leader Aro in The Twilight Saga movies.
Kate stars in Love & Friendship. The movie was released last month and is currently playing in theaters.
How would you feel if your mom texted you naked pictures of your dad? ~ Yanis Khamsi