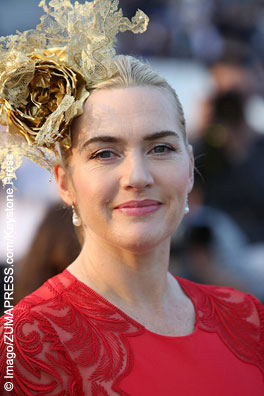 The newest additions to the Steve Jobs biopic have been announced. Kate Winslet and Jeff Daniels have signed on to star as former Macintosh marketing boss Joanna Hoffman and former Apple CEO John Sculley. Michael Fassbender will portray Steve Jobs with Seth Rogen as Steve Wozniak.
Other cast members include Katherine Waterston, who will play Steve Jobs' ex-girlfriend Chrisann Brennan. Michael Stuhlbarg will play Andy Hertzfeld, one of Mac's original developers. Sarah Snook is set as Andrea Cunningham, project leader of Apple Macintosh, and Adam Shapiro as Avie Tevanian, Apple Computer Senior VP of software engineering.
The film is being directed by Danny Boyle (Slumdog Millionaire) with Aaron Sorkin (The Social Network) penning the script.
The film has undergone numerous changes since Sony Pictures bought the rights to Steve's biography in 2011. After Sony pulled out of the project, putting it into turnaround, Universal Pictures took over. David Fincher was the original director, but dropped out.
While plot specifics are still unconfirmed, the biopic will consist of three scenes spanning across 16 years throughout Steve's life. The scenes will focus on the events surrounding three major product launches: Macintosh (1984), NeXT (1988), and iPod (2001).
Universal has yet to announce a release date, but with the cast lined-up, production has begun. ~Sandra D. Sukraj