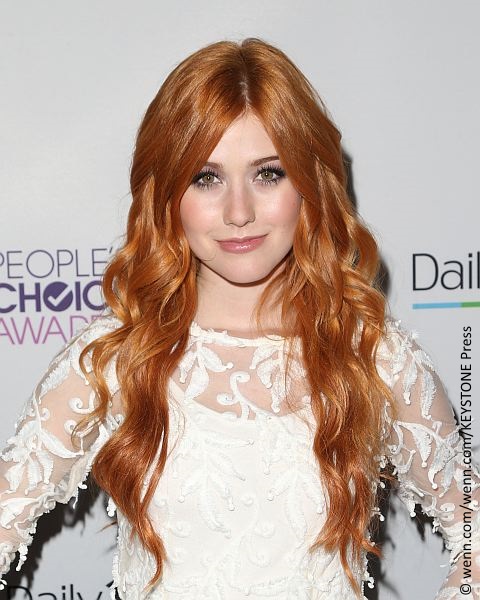 You might have read the books or seen the movie and now there's a show that entertains fans every week. I'm referring to Shadowhunters: The Mortal Instruments, which currently streams on Netflix every Wednesday. It is based on the bestselling book series The Mortal Instruments by Cassandra Clare and was adapted for the big screen in The Mortal Instruments: City of Bones.
I caught up with the lead star of the series, Katherine McNamara, who plays Clary Fray. She dishes on how the series will entertain fans of the book and welcome new viewers. She also reveals her favorite fantasy book and her dream role.
This series has a lot to compare to with the books and the film adaptation. How will the series differ from the book? Does it pick up where the movie left off?
No. We're starting from the very beginning with the television series. We're basically a new, fresh perspective on the book series. We use the new medium of television to our advantage and we use the time that we have to our advantage. We are able to take more time explaining certain aspects of the story while still moving forward and really emphasize the parts of the story that are important for our perspective. We're definitely taking a lot darker, edgier, grittier take on the story than any other adaptation. I think that's very exciting. We definitely strike a good balance for both fans of the book series and new fans that have yet to experience this world. You know, we have certain elements that people love and we definitely stayed true to the characters and the spirit of the books, but we bring in new characters. We bring in characters from later books in the first season and we kind of mix around the story.
What sort of training did you have to do for the action scenes? Did you have a stunt double?
We did have stunt doubles, but myself and most of the rest of the cast really took pride in doing our own stunts. So anything that production would let us do, we did. There were only a few bits and pieces throughout the season that my stunt double did, just for insurance purposes, because it was too dangerous to have me do it myself. But that was true for all of us. For the most part, we learned from our stunt doubles how to do things and how to do them safely. We had a lot of training outside of that as well. We had fitness training with a personal trainer who got us into shape and we also had weapons training with all the different myriad of demon-killing devices that we use on the show. We also had gymnastics training to help us with our stunts.
Do you feel pressure knowing there's a huge fan base for the books and the characters?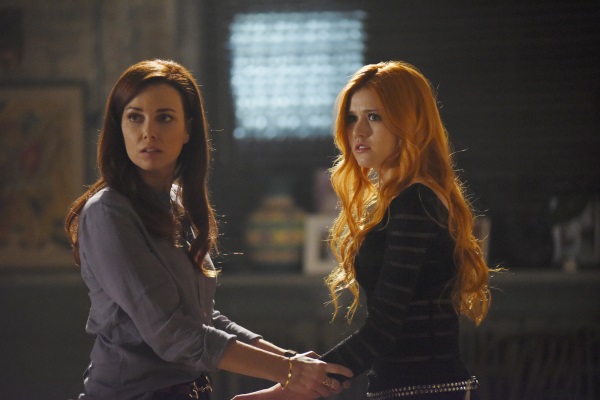 There's pressure, but it's also exciting. It's a bit of a double-edged sword. It's amazing and such a huge honor to be a part of such a project that so many people are excited about and so many people hold so dear. You know, when you read a book series, especially one like this that has such a strong fan base, your imagination adds so much to the experience and you really have a personal relationship with the story and with these characters. And, you know, when you're tasked to bring that to life, it's so amazing to have that excitement but it's also a huge responsibility, because a lot of people who are fans of these books have really grown up with these characters and these characters have become their heroes, and they have very strong opinions towards them. Through that we try and do our best to do justice to these people's feelings and to the story and to these characters. But ultimately, you know, what we ask of the fans of the book is to keep an open mind and to come on this journey with us and give us a chance to really draw them in.
Apart from this, what's your favorite fantasy book?
Oooh! My favorite fantasy book? I wouldn't say it's really a fantasy book, but my favorite book that I read as a kid was Watership Down. I loved it. I was a huge nerd as a kid and I still am. It just made me think a lot about society and humanity. It was presented allegorically with bunny rabbits. So it was in a way that I could understand at a young age. It really made a difference to me.
Which fictional character would you love to play on the big screen?
Oh! There's so many. This is hard to choose. I would love to join the Marvel universe somehow. I think that would be a lot of fun. I sort of play a superhero on TV, but being part of the Marvel universe on the big screen would be a real dream come true.
Do you have a dream role?
I honestly don't. I don't like to limit myself in that way. I like to stay open to whatever comes my way. I think it's really exciting to see what's out there and what comes up. I was obsessed with the old Hollywood films of the '40s and '50s, and I just recently rewatched Gilda with Rita Hayworth. If that film is ever remade, that would be a dream role of mine.
You've starred in both television and in film – which one do you enjoy more?
Honestly, I hope to pursue both. I love Shadowhunters so much and I hope it continues for years, but I'd also really like to delve deeper into the feature film world. They're both so different and they exercise different muscles, and different affects of my creative brain and my career, both physically, mentally and emotionally. I don't like to get stuck in one thing for too long. I like to stay on my toes and keep growing and keep moving. Going back and forth between different mediums is a way to do that for me.
What's next for you?
Next, I hope we're shooting the third Maze Runner film. We shot the Maze Runner: The Scorch Trials last year and it was so incredible. It was so much fun. And if the movie is greenlit, we'll be starting Maze Runner: The Death Cure soon, I hope. So that would be amazing to join that family again. Also, hopefully going back to Shadowhunters for another season. Also, I'd really like to find a project that's something very psychoanalytic and grounded in reality, and more about humanity than about anything else.
Thank you so much for chatting with us. I'm peeping my fingers crossed for you. Wishing you all the best!
Aww, thank you!
Shadowhunters: The Mortal Instruments is available on Netflix with new episodes every Wednesday.
~Marriska Fernandes