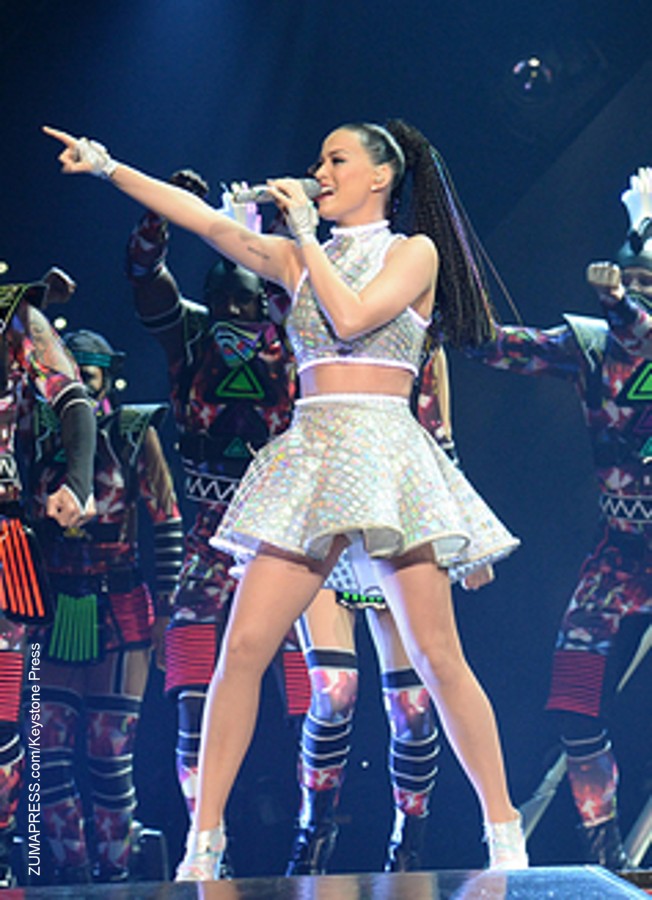 Get ready to "Roar" along with Katy Perry, who has been chosen by the National Football League to follow up last year's performer, Bruno Mars, at the Super Bowl XLIX Halftime Show on February 1st. Numerous artists were rumored to be in talks to play the halftime show, including Coldplay and Rihanna. However, Rihanna was most likely out of the running after she told CBS "f–k you" when they pulled her song "Run This Town" with Jay-Z from their lineup during the Ray Rice scandal.
A few months ago the NFL inquired if performers would be willing to make some sort of financial contribution in exchange for performing at the halftime show. After all, last year's show brought in a whopping record-setting 111.5 million viewers. However, Katy set the records straight when she appeared on ESPN's College Game Day stating, "I'm not the kind of girl who would pay to play the Super Bowl."
And why should she? With 1 million albums and 81 million singles sold worldwide and 11 number one singles under her belt, Katy has well earned this opportunity.
Katy is sure to put on an entertaining show with a collection of her greatest hits. Maybe she'll even continue with the recent trend of bringing surprise performers on the stage, as Beyoncé, Madonna and The Black Eyed Peas have done in the past. What songs are you hoping she performs? ~Janine Wyslobicky