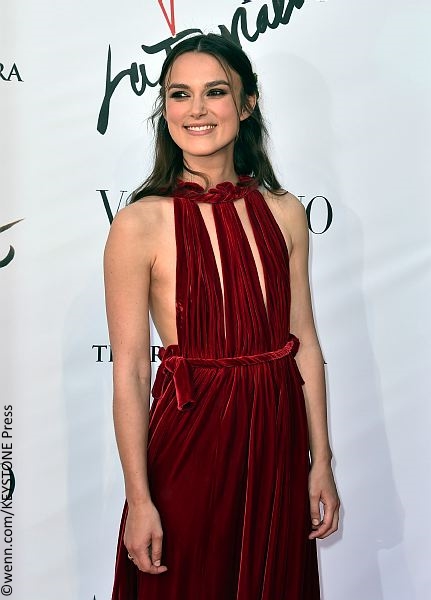 From Elizabeth Bennett to Anna Karenina, Keira Knightley has played some pretty beloved characters from all walks of literature. And now, she'll be adding the Sugar Plum Fairy to her storied resumé.
It was announced yesterday that the Pirates of the Caribbean actress will star in a Disney retelling of The Nutcracker, titled The Nutcracker and the Four Realms.
The live-action adaptation, based on E.T.A. Hoffmann's 1816 story The Nutcracker and the Mouse King, follows a young girl named Clara as one of her Christmas toys — a nutcracker doll — comes to life and battles the evil Mouse King.
While Keira will play the Sugar Plum Fairy, Mackenzie Foy will star as Clara, with Misty Copeland and Morgan Freeman also attached. Lasse Hallström will direct the fantasy reboot, which is penned by Ashleigh Powell.
While you're anxiously awaiting her turn as a fairy, Keira can soon be seen in human form in the upcoming dramedy Collateral Beauty, alongside Will Smith and Kate Winslet, which opens December 16. ~Shelby Morton
Do you think Keira is the right choice for the role? Comment below!