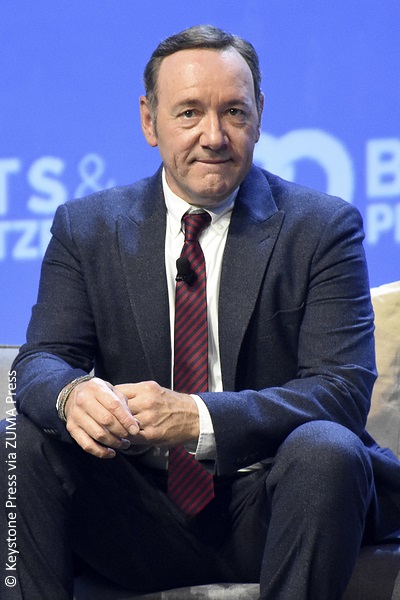 Former Boston news anchor Heather Unruh held a press conference detailing her son's alleged horrific encounter with disgraced actor Kevin Spacey.
Spacey has recently been the subject of various allegations of sexual assault, allegations that came pouring in after actor Anthony Rapp told his personal story of when Spacey assaulted him at his apartment in the '80s.
Since then, employees of Spacey's once-hit Netflix show House of Cards, from which he's since been removed, have accused the star of assaulting them.
Additional accusations of sexual harassment came through from an actor that encountered Spacey while he was the artistic director at the Old Vic theater in London as well as from Richard Dreyfuss' son, Harry, who accused the actor of groping him in front of his father.
Unruh described her son's run-in with the All the Money in the World star, claiming that her son, who was 18 at the time, met Spacey at the Club Car Restaurant in Nantucket in July 2016.
She goes on to say that Spacey bought her son drinks and then, when the teenager was drunk, put his hands down the boy's pants and grabbed his genitals.
The boy ran off when Spacey left to go to the bathroom. Unruh says her son chose not to report the incident at the time because he felt embarrassed, but within the last week has filed a report with the police who are now investigating. ~Alexa Caruso