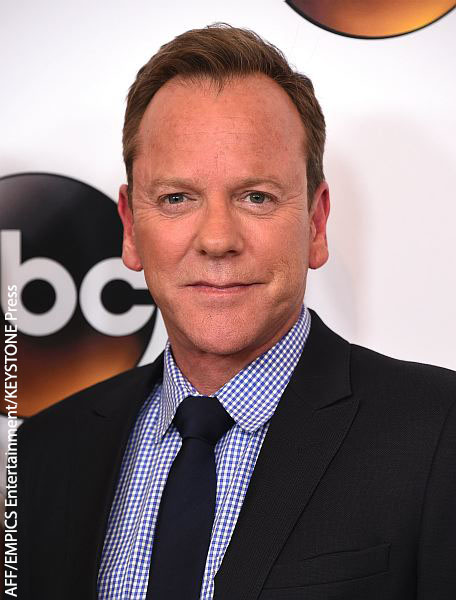 Producer, director, and Emmy and Golden Globe Award-winning actor Keifer Sutherland is also now a country singer and songwriter!
His debut album, Down In A Hole, will be releasing on August 19, but is currently available for pre-order from Warner Music Nashville/Ironworks Music. There will also be a special edition vinyl LP available exclusively at Barnes & Noble on August 12.
In March of this year, he gave his fans a taste of his musical style, when he released his first music video called Not Enough Whiskey. His second music video, Can't Stay Away, premiered exclusively on CMT's Hot 20 Countdown.
Kiefer recently finished a North America tour, and sold out venues across the U.S. and Canada. "This record is the closest thing I've ever had to a journal or diary. All of these songs are pulled from my own personal experiences," Kiefer said of his album.
"As much as I have enjoyed the writing and recording process, I am experiencing great joy now being able to play these songs to a live audience, which was something I hadn't counted on."
Kiefer co-wrote all of the songs on the 11-track album with producer Jude Cole. Be sure to watch the video above for Not Enough Whiskey, and pre-order the album if you're a country music fan. ~ Natalia Makarski