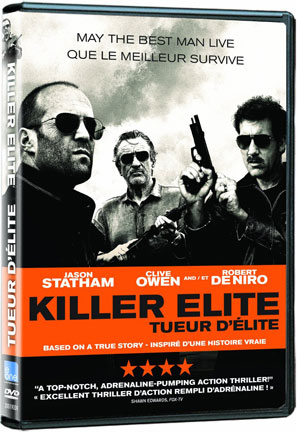 Set in the 1980s, Killer Elite tells the story of Danny Bryce (Jason Statham), a retired assassin who is called back into action when his former mentor, Hunter (Robert De Niro), is kidnapped and held for ransom in the Middle East. 
Having decided he'd had enough of killing, Danny retired to the Australian outback, where he fell in love with Anne, whom he'd known since they were children. Statham, who could easily be typecast as a hoodlum, is enjoyable in a role that goes against type, as a tough, but basically decent guy.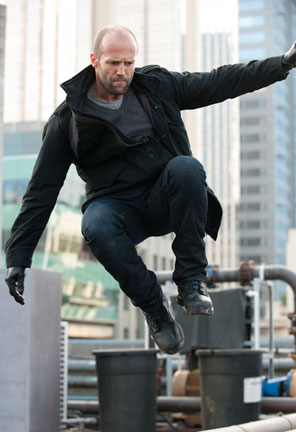 Hunter's captor is a wealthy Arab sheik who wants revenge for the murder of his three sons. Complications arise when Spike (Clive Owen), a former colleague of the men Danny has been sent to kill, gets involved and Danny's girlfriend is targeted by the murderers. Danny's assignment is not only to kill the men who murdered the sheik's sons, but he has to get their confessions on video before making their deaths look accidental. Once this is done, it will enable the sheik's only surviving son to return home.
This exciting spy thriller features solid performances from all three leads and plenty of action, including an incredible scene in which Danny, who's been captured and duct-taped to a chair, takes Spike on and escapes by throwing himself out of a window, while still attached to the chair. Special features: Deleted scenes (13 in total) as well as interviews with the actors, director and producers. Available January 10, 2012. Click here to watch the trailer.