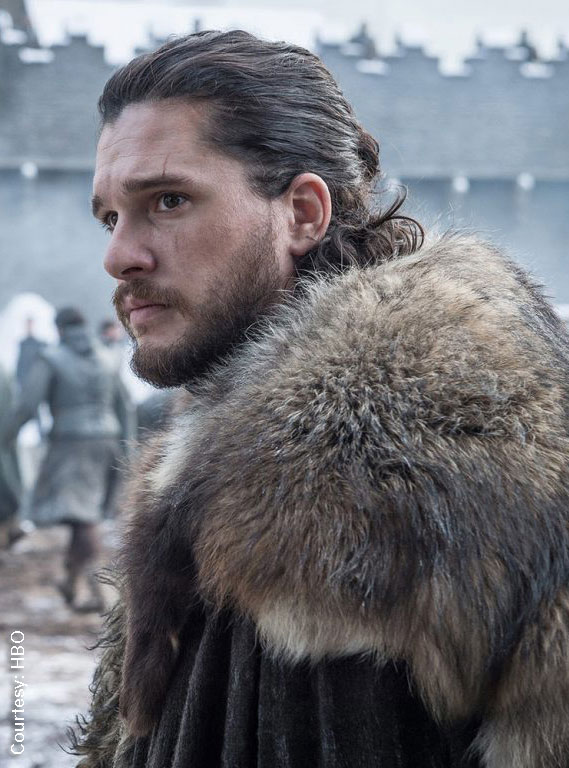 Kit Harington recently discussed his life during and after Jon Snow's death on the HBO hit series Game of Thrones. He revealed that it caused him to seek therapy in real life.
His character was killed off in the fifth season finale, and it was not easy on him. Kit explained, "When you become the cliffhanger of a TV show, and a TV show probably at the height of its power, the focus on you is f***ing terrifying."
He said the intensity of it all was beyond overwhelming. "You get people shouting at you on the street, 'Are you dead?' At the same time you have to have this appearance. All of your neuroses, and I'm as neurotic as any actor, get heightened with that level of focus."
Harington was hired for the show when he was just 24, and by the time the fifth season was airing, the show had become a huge part of his life.
For this reason, when his character was killed off, it was a huge burden. "It wasn't a very good time in my life," he admitted. "I felt I had to feel that I was the most fortunate person in the world, when actually, I felt very vulnerable. I had a shaky time in my life around there — like I think a lot of people do in their 20s. That was a time when I started therapy, and started talking to people. I had felt very unsafe, and I wasn't talking to anyone. I had to feel very grateful for what I have, but I felt incredibly concerned about whether I could even f***ing act."
HBO's Chief Richard Plepler revealed how at the time, President Obama asked him at a state dinner if "Jon was really dead." To which Plepler replied, "Mr. President, even your security clearance isn't high enough to give you the answer to that."
HBO has announced that the eighth and final season of Game of Thrones will premiere on April 14, 2019. ~Emily Chavez