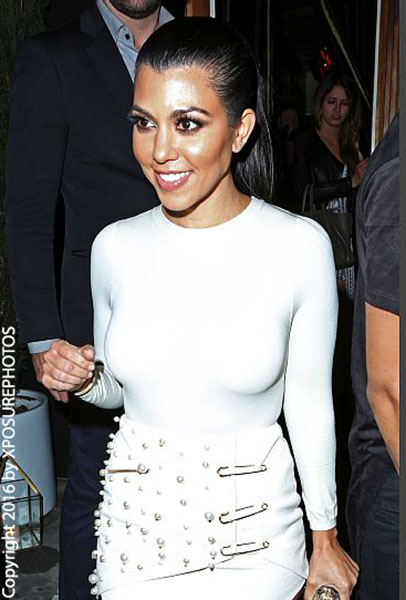 We all know that honey attracts bees, but who knew it also attracted men? Apparently Kourtney Kardashian does, and she reveals that she uses the food as a sort of "witchcraft" to attract men.
She told the women's column FEMAIL that she smothers her skin with honey, hoping to find love. Explaining her process, she instructs: "Put honey all over your body and clean yourself with it, it's like an old witchcraft thing that attracts a man."
Kourtney also revealed on Snapchat that she drinks honey as a love potion, saying, "My doctor told me that I subconsciously think I don't deserve love so he gave me these water blessings. I put this in water every day, 32 drops and I drink it throughout the day."
If you're unsure what brand to use, she swears by Manuka Doctor Active Manuka Honey, of which she just happens to be the global ambassador.
The Keeping Up with the Kardashians reality star, whose sister is Kim Kardashian, has remained mostly single since her split from Scott Disick, the father of her three children, so it's no surprise she's looking for a man.
Do you think this technique will work? Let us know in the comments below! ~ Natalia Makarski