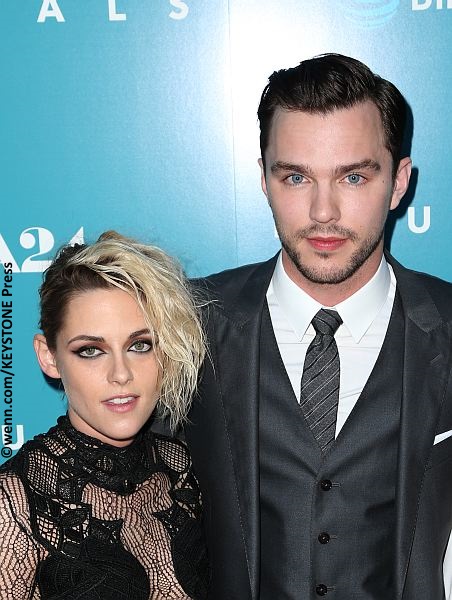 Following Gillian Anderson and Mark Rylance's recent bids for "Jane Bond," Kristen Stewart has also come out in favor of a new gender-bending 007.
The actress and her co-star Nicholas Hoult sat down with E! News to promote their latest film Equals, and because Nicholas is quite the dapper Englishman, the topic of James Bond naturally came up.
When asked about landing on several shortlists for the role, the Mad Max: Fury Road star said, "I think I'm a little bit too young to be honest," explaining that Bond is typically in his "30s or 40s."
"Yeah, but that's getting a little stale," Kristen quickly interjected, calling her co-star "modest."
The actor insisted that he's definitely "not in the running for it," while praising Daniel Craig's work as the superspy and nominating Idris Elba as his replacement.
The celebs then called the outrage surrounding a black or female Bond "silly."
"We'll walk into the screen test and I'll see you dressed in a tuxedo," Nicholas cracked. "I'll be like, 'Kristen, what are you doing here?' I'll just turn around and walk straight back out."
Kristen then took it one step further and pitched a pretty interesting marketing strategy to introduce the new Bond.
"You start off as the Bond girl and then you think it's just the girlfriend and then you're like, 'She's actually [Bond],'" she said. "In the trailer, it's him and then [a] bait and switch."
Nicholas quipped, "I'll be like your Q."
What do you think of Kristen's idea? Is casting a female Bond a real possibility? Let us know in the comments!