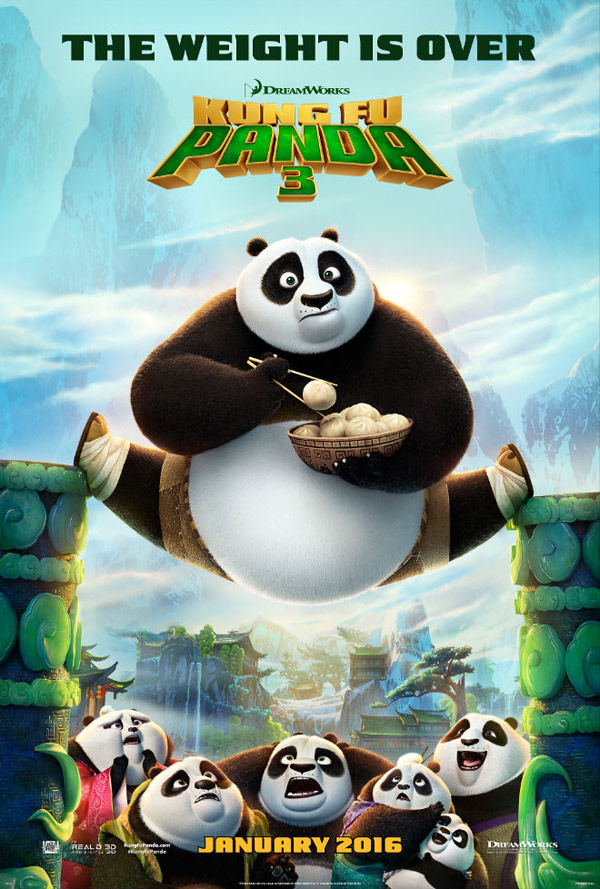 It was a slow go at the box office this weekend, and justifiably so — it's Super Bowl Sunday. Millions of fans (whether for the football, the halftime performances or the commercials) are preparing for the Big Game tonight. Despite this furor surrounding Game 50, the family friendly feature Kung Fu Panda 3 still managed to rake in a solid $21.2 million in North America this weekend. The animated sequel, starring Jack Black and Bryan Cranston, has now earned close to $200 million worldwide in just two weeks in theaters, as well as a 3.8 star rating from Tribute.ca users.
While this weekend's events didn't hurt Kung Fu Panda 3's earnings, the same can't be said for the more adult-friendly fare. The Coen Brothers' ensemble comedy Hail, Caesar!, about a kidnapped movie star in 1950s Hollywood, debuted in second with $11.4 million. Tribute.ca users seem to echo moviegoers' lukewarm reception, giving this star-studded musical 2.5 stars.
Star Wars: The Force Awakens earned an unremarkable $6.97 million this weekend in third place, but remarkably, hasn't yet strayed from the top five in its seven weeks at the box office. With over $900 million secured in North America alone, over 1,000 votes and a 3.8 star rating from Tribute.ca users, 2016 has been very good to this sci-fi epic.
Super Bowl or not, The Revenant is undeniably a box office mainstay. Despite only earning $6.93 million this weekend, the man vs. nature thriller is still kicking it at fourth place in the top five. As of this weekend, it's just shy of $150 million in total domestic earnings, and picked up a 3.6 star rating from Tribute.ca users.
The film adaptation of Nicholas Sparks' novel of the same name, the romantic drama The Choice managed to debut in fifth with just $6.1 million. Tribute.ca users are fans of this love story, voting it a top-notch 5 stars.~Shelby Morton