Kurt Russell on playing Santa in The Christmas Chronicles
By Marriska Fernandes on November 23, 2018 | 5 Comments
Kurt Russell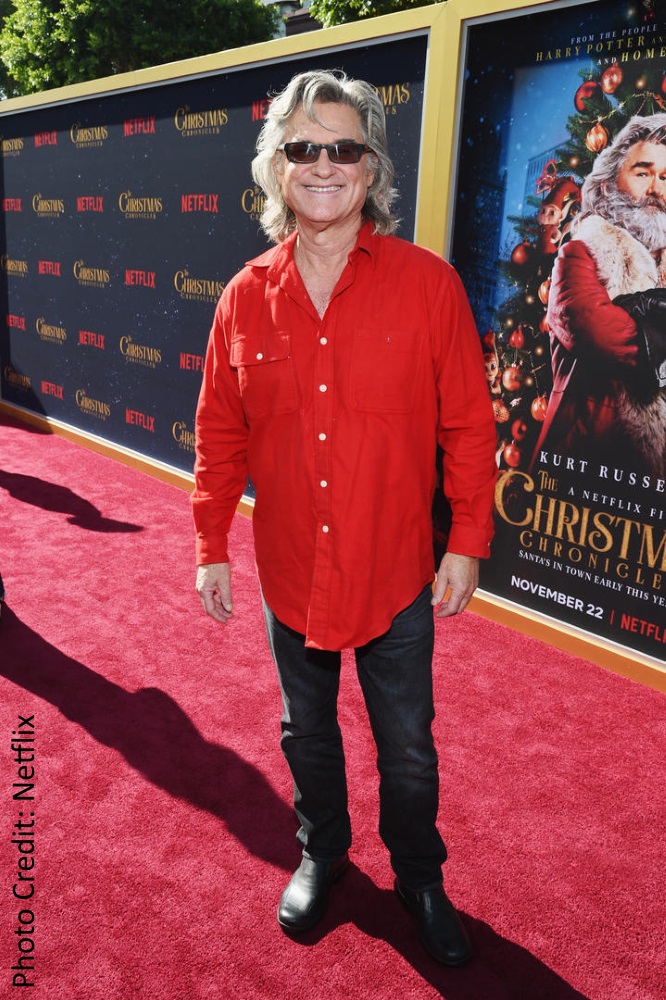 has played it all — from action to drama to adventure. Now, he takes on his biggest role to date — Santa Claus. Kurt puts a spin on the traditional Santa role as he plays an adventurous, mischievous guy who brings back the spirit of Christmas in the Netflix original The Christmas Chronicles.
I talked to him about why he was so excited to sign up for this role. He reveals the importance of Christmas to him and his family, and reveals his Christmas family traditions.
You've done action, drama and now your biggest role — Santa. How did this come about?
When it came to me, I knew it was a Christmas movie. When I opened it up and it said [the producer was] Christopher Columbus, I thought: "This is great!" I was drawn to playing Santa Claus because it was such a big thing in my life as a child. My father presented this magical, mysterious world of Santa Claus because we never knew whether he was Santa Claus or if he was one of Santa's big helpers or did that make my mom Mrs. Claus? It was shrouded in mystery because he just played it off perfectly. But it was huge. It always was the centerpiece of Christmas Day.
It began with Christmas Eve and it was thrilling that Santa was going to be coming. In our family, we were allowed to write letters to Santa about what we really wanted. Because with our family, we could only hint. If we hinted too strongly, you blew it. But with Santa, we could come right out and say it. He just had so much fun with it and just the memory of that and what it meant to my sisters and me; I was excited about the potential. I wanted to really lean in to the authenticity of this person. He's not a comic book character. He was someone who was born in 283 AD and he became a Bishop and started giving gifts away. He was in Turkey and he lived in a small town and his legend grew and he lasted for 1700 years.
I started thinking what real people have existed that are still on a daily basis an iconic figure. They're all religious figures and I thought this was a tremendous opportunity to combine the authenticity of the reality of him with the magic of what I grew up with, and I loved the connection it has with families and kids and in my case, the relationship with Teddy and his father made me think about my relationship with my father. I thought it was an opportunity to create a real classic Christmas picture with a Santa Claus that, in all honesty, we have never really seen. We've seen people who discover they're Santa, we've seen Bad Santa, we've seen sweet and jolly Santas that were maybe an illusion, but we've never seen a guy living a life right now, living in the North Pole and dealing with the cold weather every day.
Cool and sassy are words I would use to describe your character. How would you describe him?
He's an adventurous, mysterious guy. He's got a little Captain Morgan to him. He is mischievous and he works in strange ways. He loves adventure and loves to have a good time. I've never seen Santa get into a fight. He doesn't need to (laughs).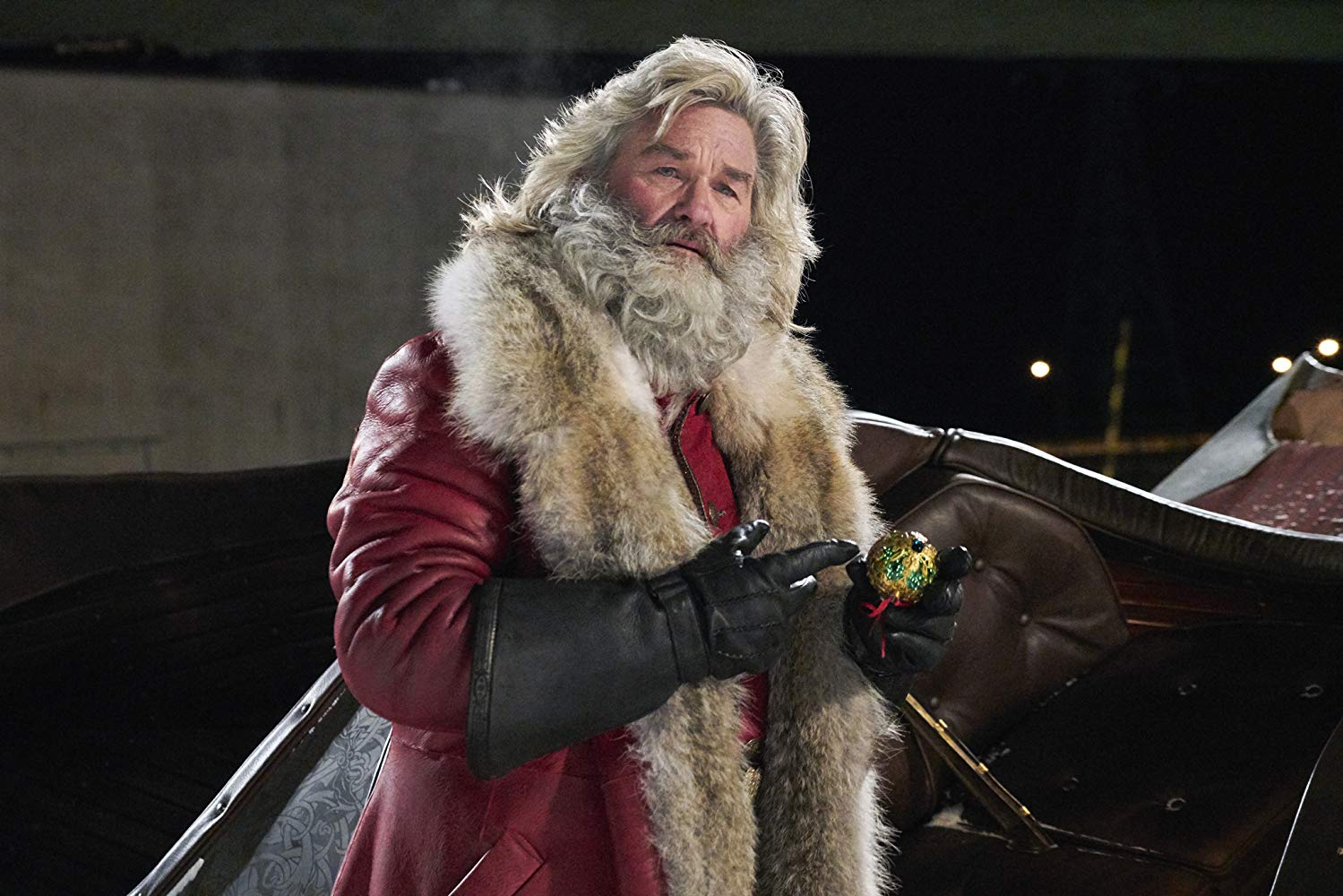 Did you bring a lot of your own personality to the character?
We always do as actors. I look at what that person is supposed to be. I did think I brought a lot of my dad – what I saw in my dad as the Santa Claus figure when I was a young. In a way, this is almost dedicated to my dad. For me, quietly so. My whole family is going to go Sunday — kids, grandkids, their friends — and there's Easter eggs all throughout [the film], which only my family will see. Well, lots of other people have similar things in their families. But there are some specific ones that my family will get a kick out of.
How do you spend Christmas with your family? What's the family tradition?
Well, we all go to Colorado. We have a ranch there, we've had it for 35 years. We love going there and it's a winter wonderland. The ranch is beautifully decorated. The inside of the house is all decorated. On Christmas Eve, we make sure the tree is finally finished and trimmed. We have a big Christmas Eve dinner. The fire is roaring in the fireplace and almost always it's snowing (laughs). It's like we're living inside a snow globe. Then it gets dark and things start getting pretty exciting as the kids put on their fun Christmas pajamas and they hang the stockings up. As the fire starts to go down a little bit, the whole family sits down around the fireplace and someone is picked out to read 'Twas The Night Before Christmas and generally not too far after that you hear sleigh bells.
If you hear sleigh bells, that's when the kids get panicked and they run to the window to see if they catch a glimpse of Santa and they often do. When they see him they go crazy. They run upstairs and jump in bed (laughs). As far as the family moment is concerned, it's the probably most exciting time of the year. The next morning, you listen to the kids get up and they open the presents under the tree that Santa has left and all the presents the family members have gotten each other. Because we have a lot of family members, we have a lot of presents. It's just a magical, magical scene. We then have a big breakfast and it's a big day.
What's your favorite Christmas movie?
It's a Wonderful Life is a great movie and it has a great thing to say. It's probably my very favorite. Also, Miracle on 34th Street is also great. Home Alone has a got a classic feel to it. I love that Chris Columbus is doing this. The tone of the movie that Chris was providing, especially the tone of Santa in that movie was something I thought was great. It also had a bit of magic and fun from Harry Potter. I thought he was just the right guy to have brought this in.
What are you currently binging on Netflix?
I just watched The Other Side of the Wind, which I thought was terrific. Then I saw the documentary about Orson Welles, They'll Love Me When I'm Dead. I also saw [stepson] Oliver [Hudson] in Medal of Honor on Netflix. It was great that in this movie [The Christmas Chronicles] that Oliver played the dad. It was such an important part of this movie. When they said, "We're going to go after Oliver," I called up Oliver and he said, "If I can finalize it, I'd like to do it." It took a creative actor who can create a lot of memory in a short period of time. Because the end of the movie is so important to the emotional aspect. Of course, at the end of the movie we have that cherry on top.
Yes, I loved that! I can't talk about it without giving it away.
Yes, but it is something that I think that can be talked about in terms of the wonderful surprise at the end.
I think it was perfect. Thank you so much for the chat.
Thank you, I appreciate it, Marriska.
The Christmas Chronicles is now streaming globally on Netflix. ~Marriska Fernandes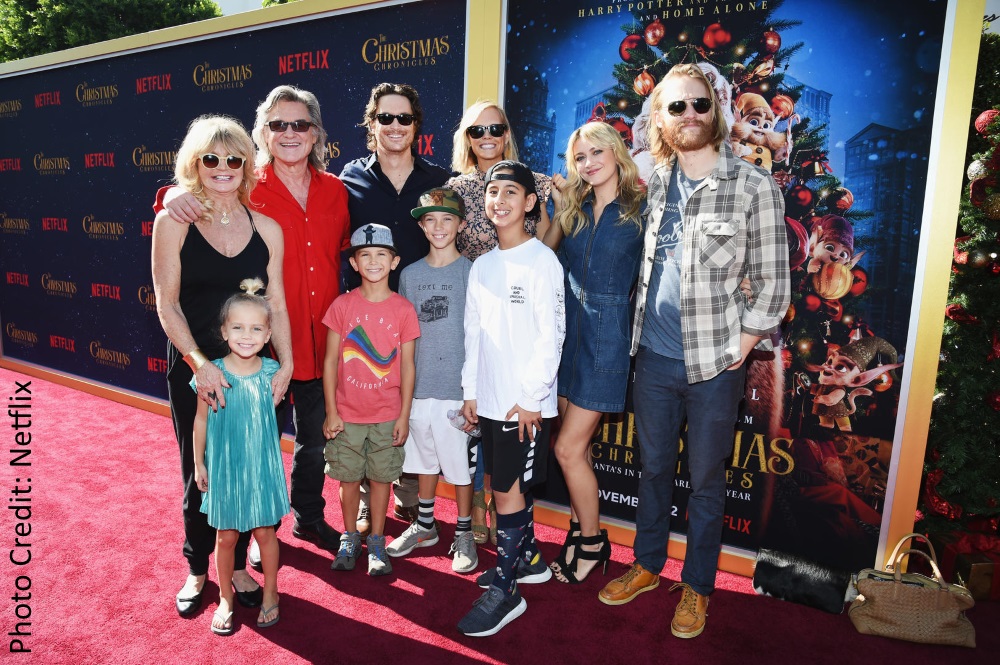 ---
---
---
---
Similar Articles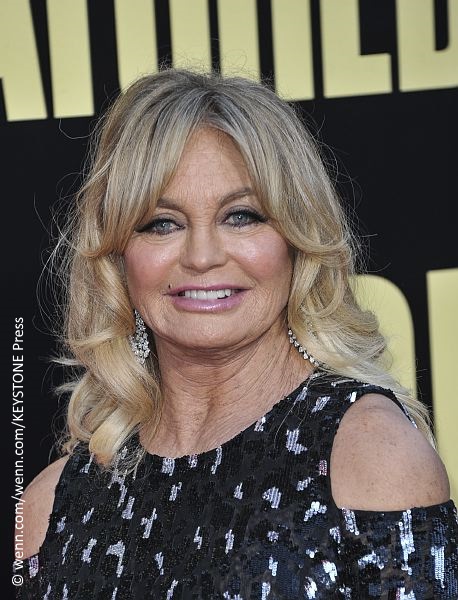 February 13, 2018 | 4 Comments
Goldie Hawn is the latest celebrity to step up and join the #metoo movement, saying she's had to deal with perpetrators who believed they were invincible.
---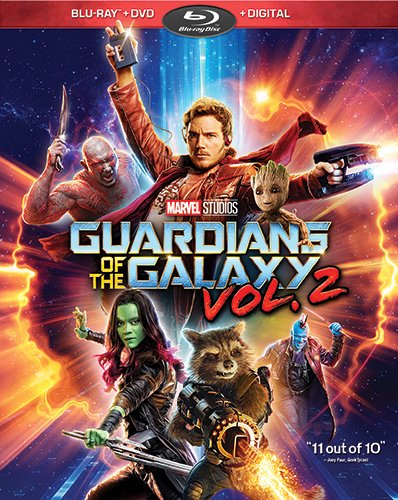 August 30, 2017 | Leave a Comment
Guardians of the Galaxy Vol. 2 is now available on Blu-ray and DVD – check out all the amazing bonus features, including a gag reel and extended scenes!
---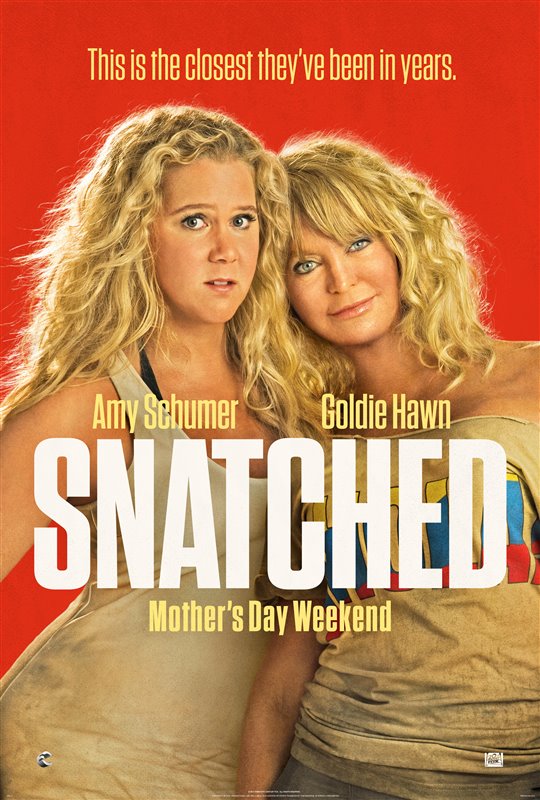 May 12, 2017 | 9 Comments
Snatched brings the laughs thanks to the efforts of Amy Schumer and Goldie Hawn as a daughter and mother who are kidnapped on vacation in exotic locations.
---