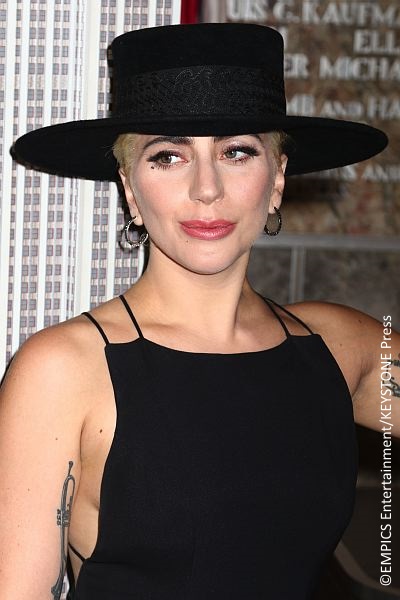 She sings about living for the applause, about living for "the way that you cheer and scream for me." Now, Lady Gaga will surely be hoping she receives that kind of treatment with her first feature film lead role in Bradley Cooper's reboot of A Star Is Born.
The 30-year-old singer-actress has confirmed her involvement in the remake, which she has been reportedly attached to for some time. Four-time Oscar nominee Bradley will not only direct the movie, but also star in it alongside Gaga.
Taking to Twitter to verify her part in the film, Gaga wrote, "I'm elated to be directed by & starring w/ Bradley in this project. He's a brilliant visionary artist."
Prior to Gaga's casting in the film, Beyoncé was rumored to be in talks for the role. According to reports, however, she pulled out in March when her fees couldn't be met.
Although this will be Gaga's debut lead performance, she has worked in film before. She played a small role in 2013's Machete Kills, and also appeared in the 2014 movies Sin City: A Dame to Kill For and Muppets Most Wanted.
Her most notable onscreen role came on TV. She won a Golden Globe this year for playing The Countess on American Horror Story: Hotel.
According to Dateline, Gaga will also compose and perform a new soundtrack for A Star Is Born.
The film, set to be produced by four-time Oscar winner Clint Eastwood, is a reboot of the 1937 classic of the same name about a troubled movie star (Fredric March) and an aspiring young actress (Janet Gaynor) who helps him find stardom. Both actors were nominated for Academy Awards, and the film struck gold in the writing category.
It has since been reimagined twice. James Mason and Judy Garland brought it back to the screen with Oscar-nominated performances in 1954, while Kris Kristofferson and Barbra Streisand gave it fresh life in 1976. Barbra won the Best Original Song Oscar for "Evergreen," the film's love theme.
Gaga, who was nominated for Best Original Song at this year's Oscar ceremony for "Til It Happens to You" from the campus rape documentary The Hunting Ground, can be seen next in the latest season of American Horror Story. The series makes its return to TV on September 14, 2016.
Check out Gaga's Tweet below.
Do you think Gaga is equipped to handle the part in A Star Is Born? Will she shine or be shunned? Share your thoughts with us!
Im elated to be directed by & starring w/ Bradley in this project. He's a brilliant visionary artist. #AStarIsBorn #AStarIsBornCooperGaga

— Lady Gaga (@ladygaga) 17 August 2016