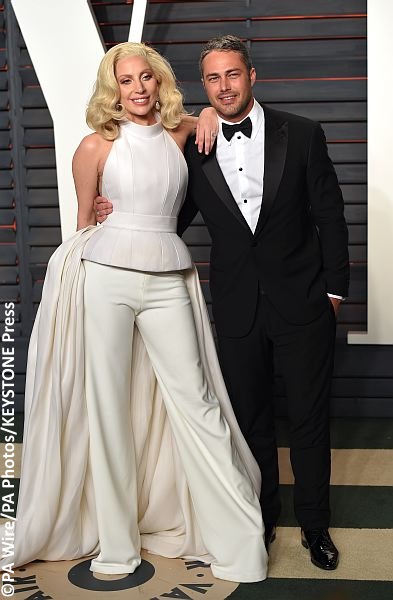 Lady Gaga has broken her silence on her split from fiancé Taylor Kinney.
The "Born This Way" singer took to Instagram yesterday to post a romantic black and white photo of herself with Taylor, alongside the caption, "Taylor and I have always believed we are soulmates. Just like all couples we have ups and downs, and we have been taking a break."
Rumors began to swirl earlier this week when the Grammy and Emmy winner was spotted in Cabo San Lucas without her heart-shaped Lorraine Schwartz engagement ring.
However, it seems there's still hope for the estranged pair.
"We are both ambitious artists, hoping to work through long-distance and complicated schedules to continue the simple love we have always shared. Please root us on. We're just like everybody else and we really love each other," Gaga concluded her post.
The couple met on the set of Gaga's "You and I" music video in 2011. Taylor proposed on Valentine's Day last year at the singer's family-owned Manhattan restaurant Joanne's Trattoria.
A source at PEOPLE echoed Gaga's statement: "She's working on an album, he's working on his show, they aren't in the same state, it was just hard. They both love each other very much and they want it to work. It's just been tough with the long distance." ~Shelby Morton
Do you hope these two get back together or is it just a Bad Romance? Let us know below!