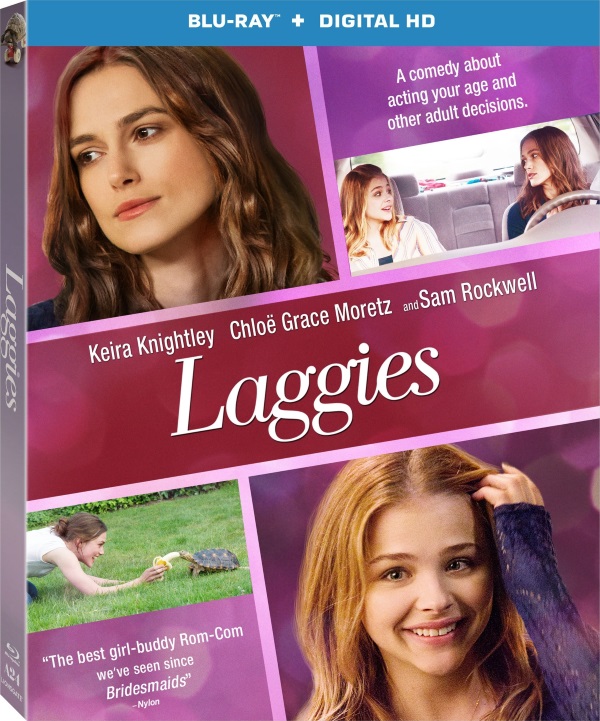 Some people graduate from school, get a job and follow an unwritten plan they have for themselves. And then there are people like Megan who, at 28, is "floating" through life and unsure which direction she is heading. That is how the term Laggies can be defined – adults who need more time to decide which path to follow.
The story opens with Megan (Keira Knightley) and her high school friends at prom. Fast-forward 10 years and Megan is still living with her parents, working as a sign-board holder for her dad. She has two college degrees and is in a long-term relationship with her high school boyfriend Anthony. She seems somewhat uncomfortable hanging out with her friends from high school, who are either getting hitched or are already pregnant. She panics when her boyfriend proposes to her at a friend's wedding. Soon after, Megan catches her happily married dad cheating on her mom. Faced with all of that, Megan realizes she needs a time-out from her life.
She exits the party and at a grocery store parking lot she runs into a group of teenagers. One of the teens, Annika (Chloë Grace Moretz), asks Megan if she can buy them some beer. Megan agrees and then hangs out with them for a while and bonds with Annika.
Later, Megan tells Anthony she is going for a week long personal development seminar. In reality, she has chosen to hide out at Annika's place. She gets along well with the teen and they discuss their parents' dysfunctional marriages along with casual conversations about makeup.  Annika's dad Craig (Sam Rockwell) isn't too pleased that a fully grown woman is friends with his 16-year-old daughter. But he lets her stay, keeping a close eye on her.
While Megan struggles to find her footing in life, it's the one week of her life that makes her feel alive and makes her realize it's about time to made the leap to adulthood. Megan aptly describes her situation: "I'm a snake who's been dragging my skin for way too long."
The film is equal parts entertaining and poignant. Not everyone has everything figured out and many make the wrong decisions just because they have to go with the flow. This unsettling decision is what Megan battles with throughout the film. Keira Knightley gives a sublime performance, shedding layers of her character as the movie goes on. She builds a warm rapport with Sam Rockwell, who, for his part, brings just as much humor to the table.
Chloë Grace Moretz's presence is always a delight and she plays her part well. But it's Kaitlyn Dever as Annika's best friend who steals the show with her snarky bits of sarcasm. Overall, this film is a warm welcome into the real world and hints at the old saying: "Growing old is inevitable, growing up is optional." This rom-com will exceed your expectations with a big bag of goofiness for company.
Other movies out on DVD this week include the family film Alexander and the Terrible, Horrible, No Good, Very Bad Day, the comedy Dear White People, the thrillers The Devil's Hand and Predestination,  and the dramas Rosewater and Force Majeure. Click here for a full list of new DVD releases. ~Marriska Fernandes