Lana Condor on Netflix's To All the Boys I've Loved Before
By Marriska Fernandes on August 15, 2018 | Leave a Comment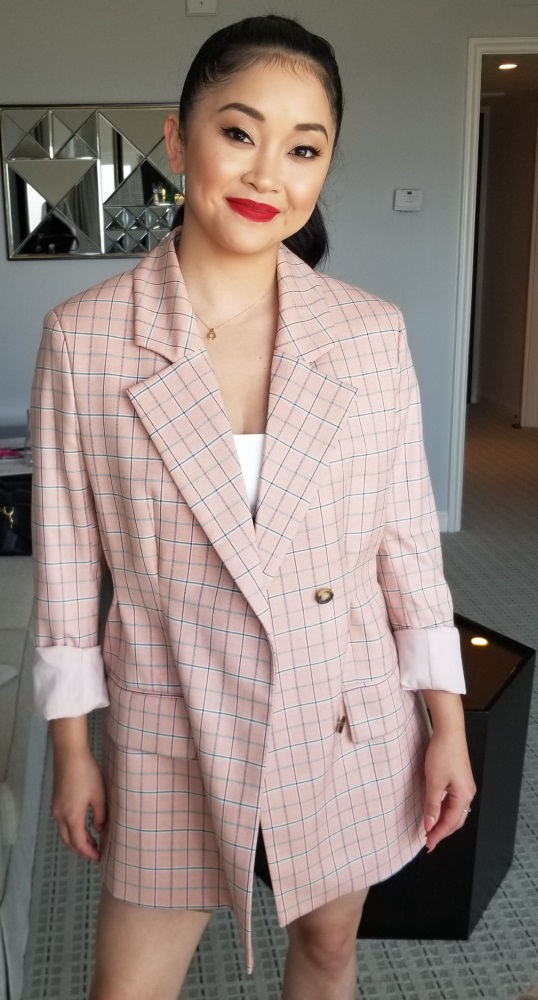 One of the most highly anticipated rom-coms this summer is the Netflix movie To All the Boys I've Loved Before.
It follows high school student Lara Jean (Lana Condor), whose life spirals out of control when her secret love letters to every boy she's ever had a crush on are mysteriously mailed out. The film also stars Noah Centineo, Janel Parrish and John Corbett and is an adaptation of the book by Jenny Han.
I sat down in Los Angeles with Lana Condor to talk about the film, playing her first lead role and what she hopes to accomplish with this film. ~Marriska Fernandes
How did you get involved with the project?
I auditioned like any other audition. When we get auditions, the title of the project is at the top of the email and it said To All the Boys I've Loved Before. And I thought, "I for sure have heard this title before." If you're a human being who goes to a book store, you're going to see To All the Boys I've Loved Before. So I was like, "Yeah, this is the book!" I immediately read the plot and said, "I have to do this. I have to." It's such an amazing opportunity and Lara Jean has such a good heart.
Also, I always wanted to do a rom-com and opportunities like that don't always come across my computer screen. So I was beyond thrilled. I ran to the store and I got the book and read it by end of day, and auditioned for it the next day at pre-reads. I saw Noah at my pre-reads audition and it was funny because he came up to me and asked if I wanted to read lines with him and I said no.
No way! (Laughs)
Yeah, now I'm like, "What the heck!" (Laughs)
What was it like getting the lead role?
This was my first lead ever so it was a total learning experience. I think the biggest thing for me was that I just wanted to get the character right for [book author] Jenny [Han]. There's pressure, but also you have the book so half the work is done for you. So if you're half an intelligent person, you read the book. But being a lead was a learning experience and I'm so happy I got to do it. I learned how to conserve my energy a lot. I didn't realize that at the time, but I'm in every scene. So I tried to conserve my energy and do a good job.
How similar are you to Lara Jean?
I definitely think I'm a lot more animated and outgoing. But that's a learned trait. I was not always like that. When I was in school, I wasn't as nearly as outgoing as I am right now. I have a lot of similarities to Lara Jean and I have a lot of differences. The way Lara Jean takes bullying and lets it slide off… that's not me. I think if you're being bullied, you say, "Stop that! Don't bully me!" I wish for her that she could stand up for herself a little bit more, which she does at the end. But I'm a little more aggressive than she is. I think we have similar humor. And I write letters all the time. I will write letters to my loved one because I can't articulate myself when I'm emotional. If my parents and I are fighting, I will write them a letter and they'll write me a letter. It's an easier way to resolve conflict.
If you were in Lara Jean's shoes what would you have done?
Oh just denial! I would be like, "That's not me. I didn't write that! Nope!"
It's rare to see an Asian-American actress as a lead in a rom-com. What are you hoping this means for future of filmmaking and diversity?
If it makes even this much of a dent, I'm going to be so proud. What I think is important about this film is that it's not an Asian rom-com, it's just a rom-com that happens to have an Asian family. It shows normalcy. And that's the whole goal. I just want people to watch the film and go, "Oh that girl happens to be Asian, that's awesome!"
Can you talk about working with Noah as a screen partner?
He is truly the most wonderful human being. I'm sure you got that when you interviewed him. Working with him, he always asked for feedback and made sure I was okay. He's such a caring actor and very giving. When I chemistry read with him, it was a no-brainer. Everyone in the room was like, "That's Peter." He's truly a scene stealer. We make a really good team and I want to work with him again.
Complete the statement: To All the Boys I've Loved Before…
Only on Netflix (laughs)!
You played an Asian American superhero, and now a rom-com lead – what's next for you?
I'm playing an assassin on a new TV show called Deadly Class and I'm shooting season one next month.
All the best and thank you so much for the chat!
Thank you for coming! This was awesome!
To All the Boys I've Loved Before premieres globally on Netflix on August 17.

---
---
---
Similar Articles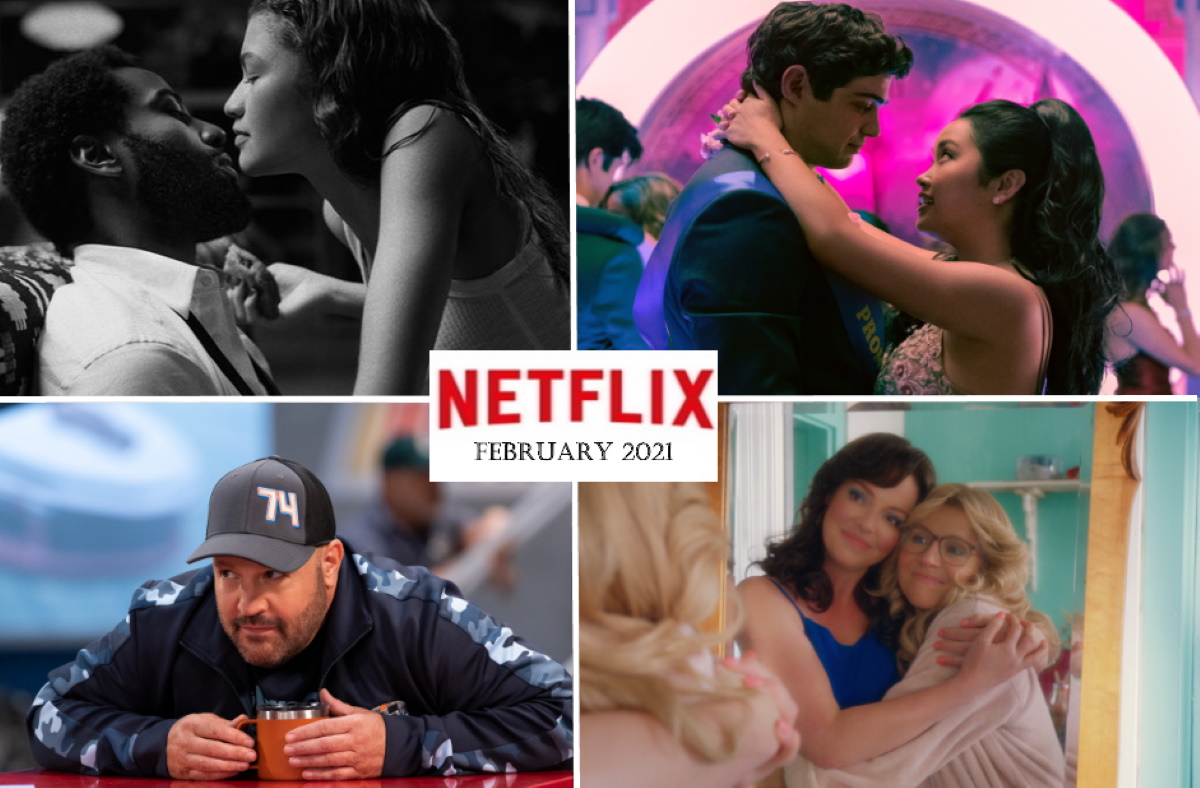 January 21, 2021 | Leave a Comment
Netflix has a whole new slate of romance and crime films and shows to keep you occupied as you celebrate Valentine's Day and Family Day this February.
---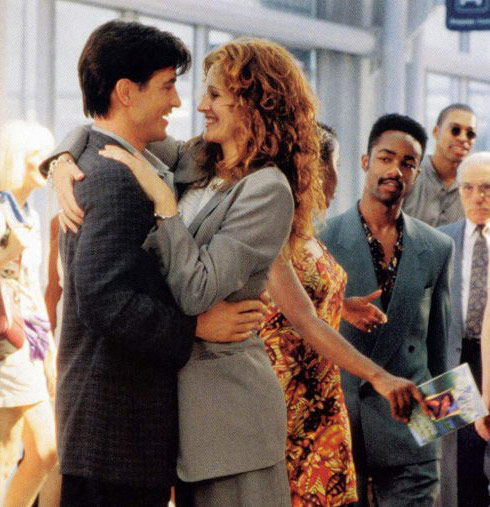 February 13, 2019 | Leave a Comment
With Valentine's Day approaching fast, why don't you pick a rom-com to get yourself in the mood? Here's what we recommend watching with your love or your squad on Netflix and Amazon Prime.
---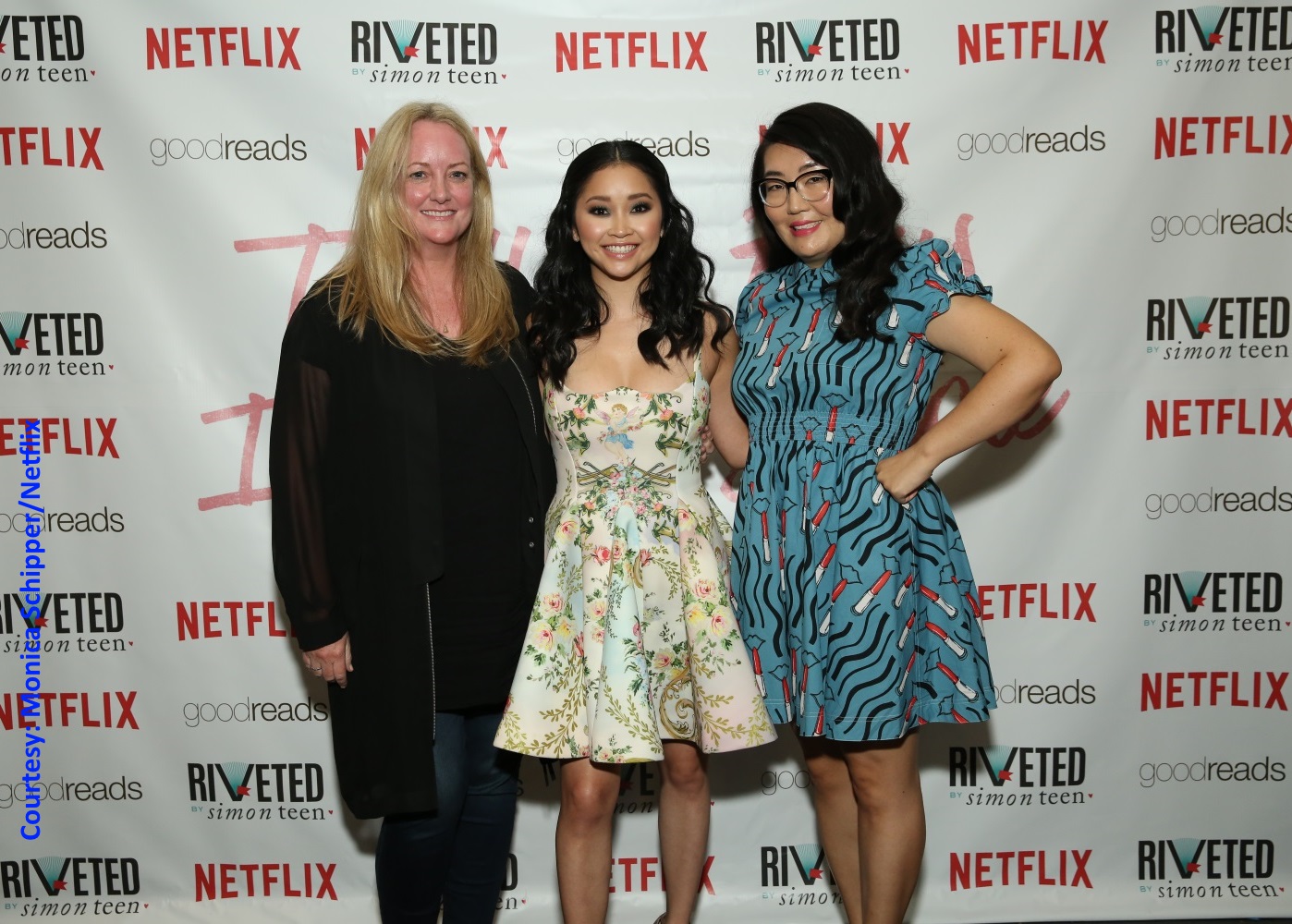 August 17, 2018 | Leave a Comment
We met with author Jenny Han and director Susan Johnson to talk about bringing to life the teen love story To All the Boys I've Loved Before, now on Netflix.
---