Will Ferrell uses half-wit to escape a time vortex in this '70s cartoon classic
In Land of the Lost, NBC's Matt Lauer (who has a cameo in the film) thinks paleontologist Rick Marshall is nuts. In fact, the whole scientific community believes he's out of his gourd. But Dr. Marshall has the last laugh when his theory about time warps and alternate universes comes alive in Land Of The Lost.
Will Ferrell plays Marshall, and it's his presence that adds a touch of cynicism and sarcasm to the film. While most movies of this type are adventures with some comic moments, Land Of The Lost is a comedy and an adventure, in that order.
Ferrell brings his A-game to the film, in which he is half scientist, half genius, and half-witted. The math may not add up, but we expect that that laughs will. "It's going to be kind of on the tone of The English Patient, but with horribly frightening realistic dinosaurs. In fact, we only survive for 12 minutes of the film," Ferrell joked to comingsoon.net.
Based on the classic TV Saturday morning cartoon series from the '70s by Canadian brothers Sid & Marty Krofft, Land Of The Lost also co-stars Anna Frieland and Danny McBride (Pineapple Express), an actor that Ferrell says "is about to be huge."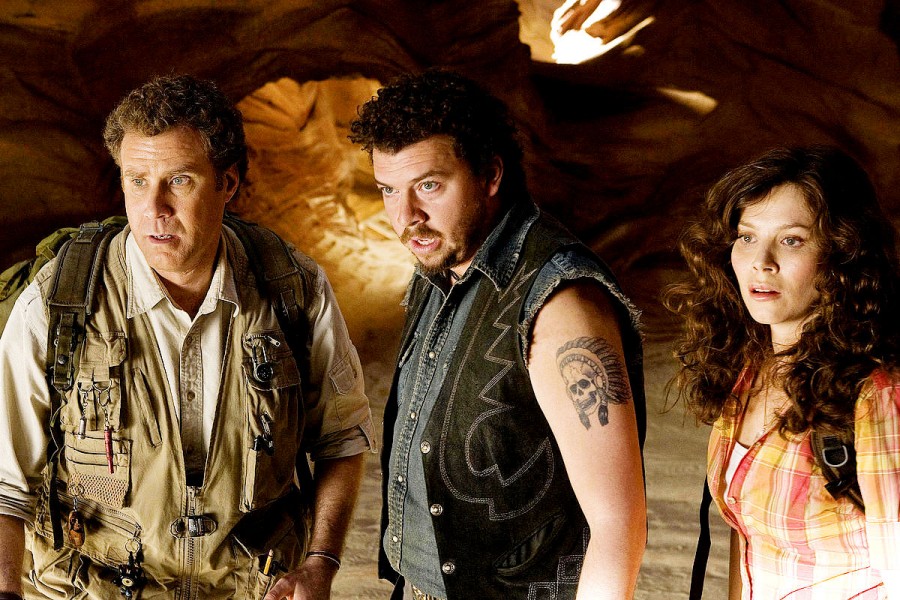 Dr. Marshall and the gang soon realize that getting sucked into different time vortexes really sucks. no matter where you land. They are threatened by super-sized bugs, dinosaurs and other creatures that are awfully life-like. Even Matt Lauer would be impressed.
—Tom Jokic