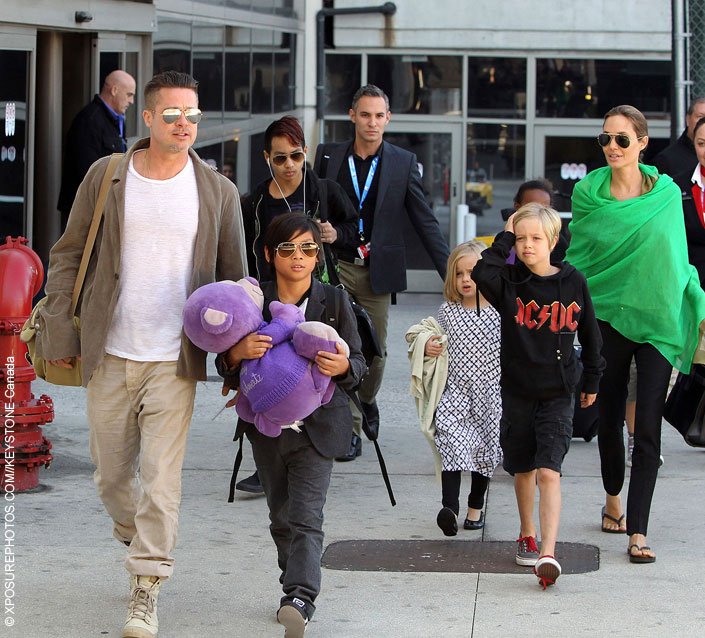 A violent incident that occurred on a private plane last Wednesday was the trigger for the divorce between Angelina Jolie and Brad Pitt, according to a report by TMZ.
A witness, either a staff member on the plane or someone on the tarmac once the plane landed, reported to authorities that Brad was intoxicated and yelling at his kids. He was also reportedly "getting physical" with them, which prompted the witness to contact the L.A. County Dept. of Children and Family Services.
When the plane landed, Brad couldn't stop screaming and tried leaving in one of the fuel trucks. Following the incident, both Brad and Angelina were interviewed by DCFS and there are plans for the children to be interviewed as well. The LAPD is also now involved in the investigation, which is ongoing.
Angelina reportedly removed her children away from Brad the next day — court documents show she listed the day of separation as Sept. 15, 2016 — and filed for divorce this past Monday.
TMZ spoke to a source close to Brad, who said the actor denies abusing his children, saying he is taking the matter very seriously and is concerned that "people involved" are "continuing to present him in the worst possible light." ~Alexandra Heilbron