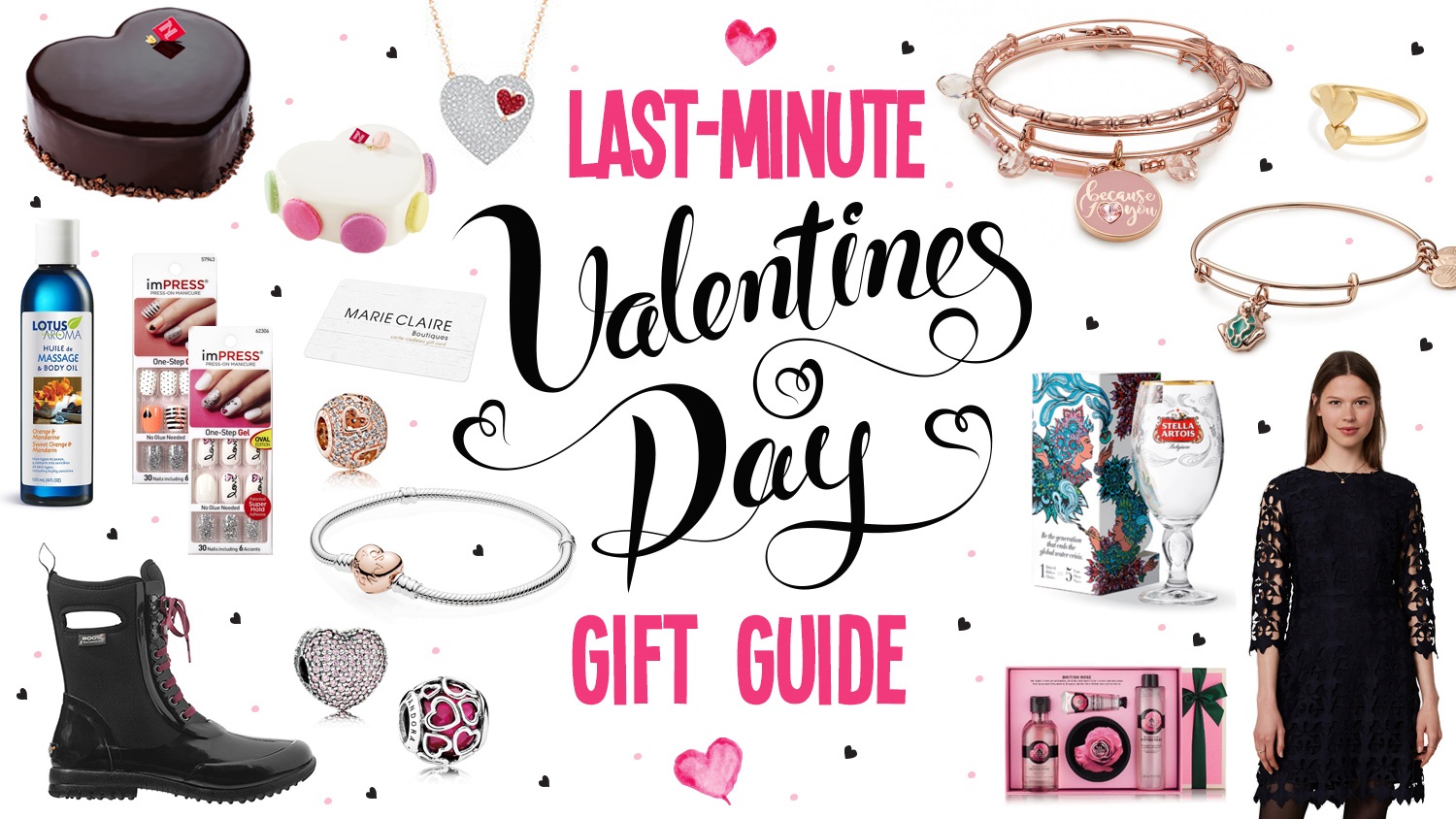 Our annual Valentine's Day gift guide is here to remind you that a little goes a long way when it comes to prepping for the special day to celebrate with your significant other. Here are a few last minute gift suggestions to help you make this lovey-dovey day a memorable one.
Mad for Swarovski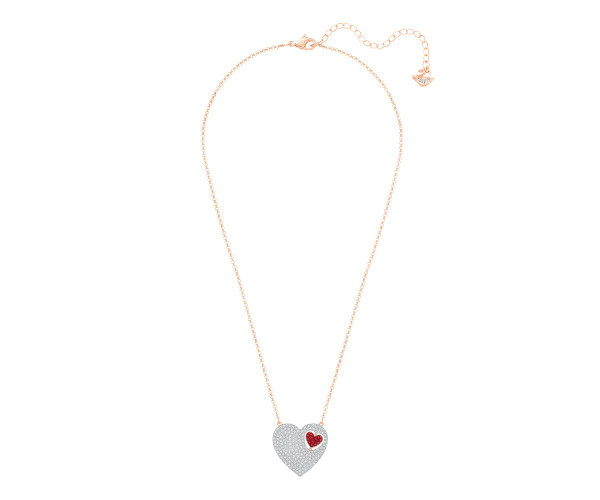 Every lady loves a little bit of bling in her life. So how about a Great Heart Necklace ($149 CDN) to give the lady some butterflies? The necklace can be worn in several ways. The inner heart motif can be flipped — red crystal pavé on one side and plain metal on the other. She'll treasure it. Promise.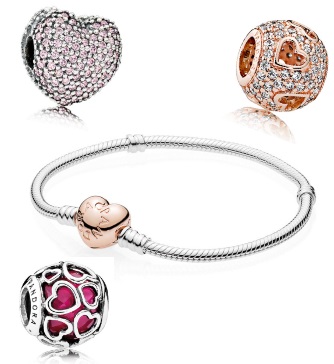 PANDORA Perfect
PANDORA has the most swoon-worthy picks for their Valentine's collection this year.  From pink encrusted charms to rose gold dazzle bracelets, there's lots to fall in love with. The Sterling Silver with PANDORA Rose Heart Clasp ($90 CDN) is my pick. It's a stunning gift that she will keep forever…whether she keeps you or not. There are dazzling charms to go with this bracelet. I love the Tumbling Hearts PANDORA Rose & Clear CZ charm ($85 CDN) which is an iconic heart cut-out to profess your love. I would also go for the Cerise Encased in Love ($75 CDN) and the Cerise Crystal Pavé Open My Heart Clear CZ ($85 CDN). And hey, if you're single, go get one for yourself. Ain't no man getting in the way of bling bling.
Romance 101: ALEX AND ANI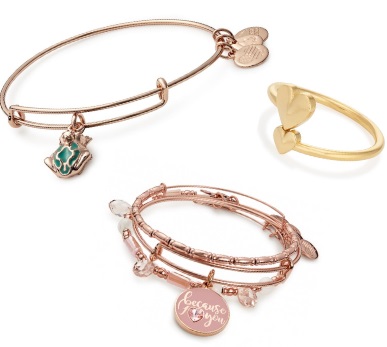 Prince Charming is always a favorite among the ladies. I especially adore this ALEX AND ANI Frog Prince Charm Prince Bangle ($38). The Frog Prince is symbolic of the idea that the right person walks into your life when you least expect it. The Frog Prince is proof that love has many forms. Filled with enchantment and mystery, this bangle will keep this fairy tale in her heart. My other favorite picks from ALEX AND ANI are the Romance Heart Ring Wrap ($28) and the Because I Love You set of 3 bangles ($98) that are perfect gifts for the lady who loves to be wrapped in jewelry.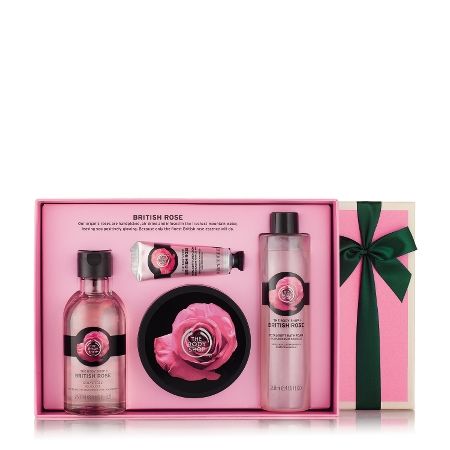 Luxurious sets: The Body Shop
For the always-tired and/or always-working woman, she would appreciate being pampered with luxurious bath and body sets from The Body Shop. One of my favorite facial masks on the market right now is The Body Shop's Finest Facial Mask Duo Gift Set ($38 CDN). Skin is instantly transformed with the British Rose Fresh Plumping Mask. For a deep cleansing treatment it's the Himalayan Charcoal Purifying Glow Mask that seals the deal. If you want to Go Big or Go Home, I'd say treat her with the British Rose Premium Selection Gift Set ($45 CDN) from The Body Shop. The set contains the British Rose Shower Gel, British Rose Body Butter, British Rose Petal-Soft Foaming Bath and British Rose Hand Cream. Royalty treatment, no doubt.
Get KISS-ed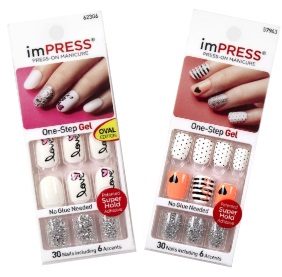 What better way to treat her to a pre-Valentine's Day than with her very own manicure set. The KISS imPRESS Gel Manicure in Night Fever and Oval Flash Mob are easy to use, quick and give the hands a well-manicured look. These cute nails are adorned with Love — literally. Now she's all set for your date night ($7.99 CDN).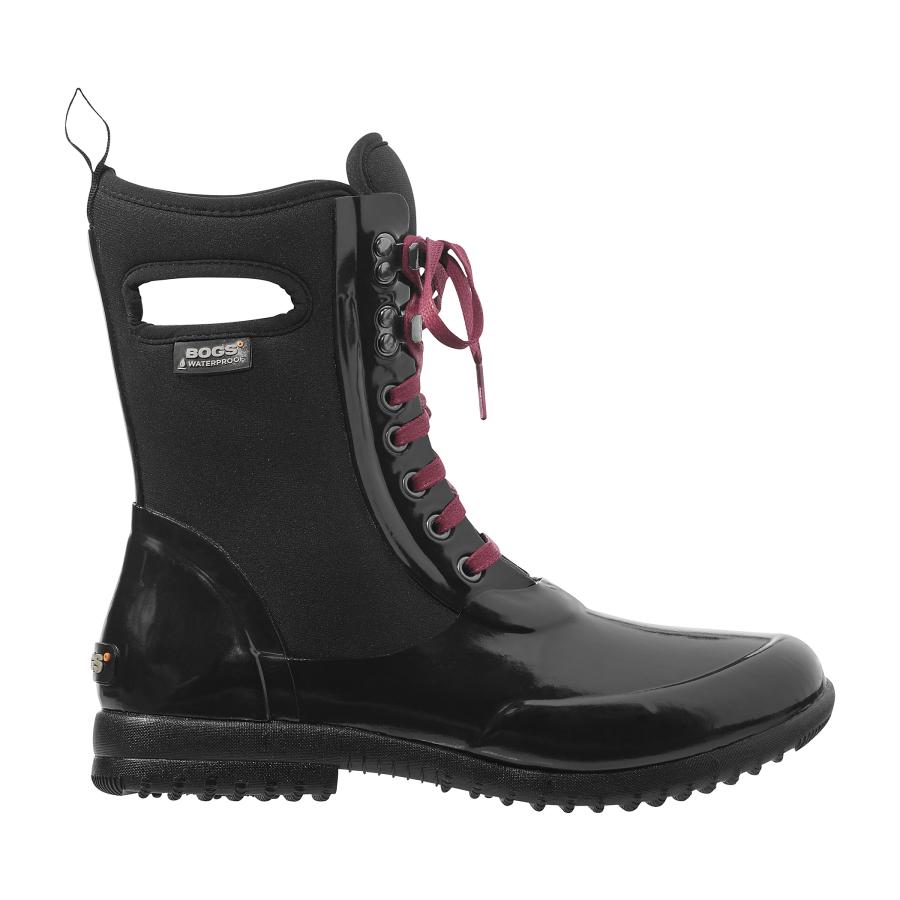 Get Dirty: BOGS Footwear
If your Valentine is someone who prefers to get her hands (and feet) dirty, how about swapping bling for comfort with the BOGS Footwear Sidney Lace Solid Women's Insulated Boots ($140 CDN). They keep feet warm and perfect for Spring. There are several options for your man or your leading lady. Give the gift of warm feet to warm his/her heart.
Massage Away: Lotus Aroma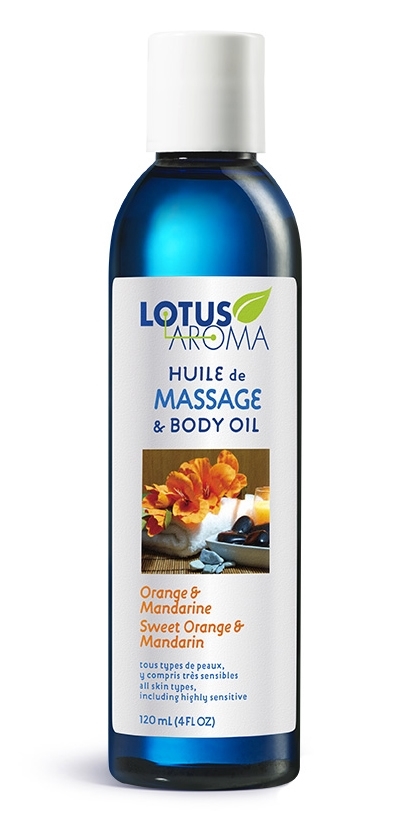 Massage oils are a popular item on the list on Valentine's.  No questions there. The non-greasy massage oils from Lotus Aroma, $19 CDN, contain no artificial colors, fragrances nor GMOs. Get the romance vibe flowing with some candles, flowers, chocolates and add these massage oils to the mix.
Chic and Savvy: Marie Claire
For the lady who has a strong sense of style and loves shopping, how about a Marie Claire gift card? Marie Claire Boutique has a wide range of clothes, shoes and accessories so she can spoil herself. Maybe a gift card is the way to go?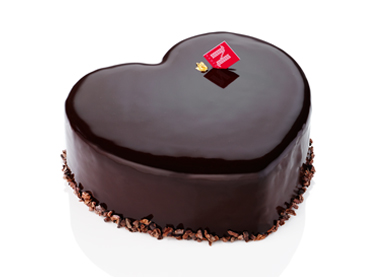 Nadege Patisserie
How about a heart-shaped delicious cake to satisfy her sweet tooth? Nadege Patisserie has a selection of gorgeous heart-thumping, scrumptious cakes to choose from — be it the Marie Antoinette Heart ($32 CDN) or the Pur Noir Heart ($32 CDN) cake. Let her indulge in this melt-in-your-mouth flourless chocolate biscuit and make her Valentine's Day a memorable one.
Always ready for LOFT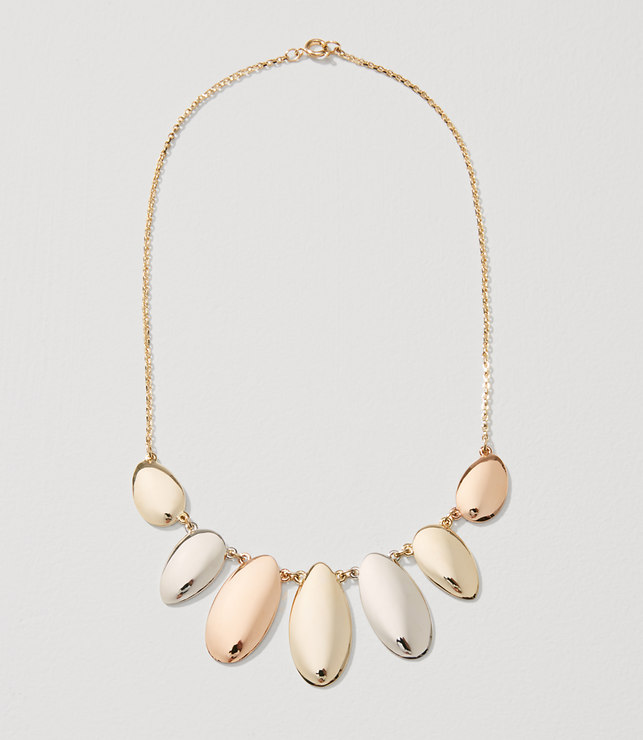 LOFT has a variety of fresh and classy finds for the chic and sophisticated lady. You can gift her a cut-out lace dress ($162 CDN) for date night and maybe a Mixed Metallic Statement necklace ($55 CDN) to complete the look?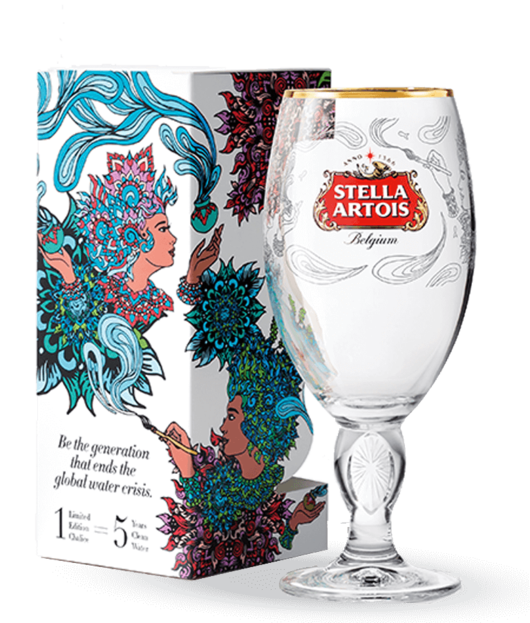 Giving Back: Stella Artois Chalice
Give the gift of giving back and not just to your lady or man, but to millions of people with clean water. Founded by Matt Damon and Gary White, Water.org launched "Buy a Lady a Drink" campaign, which aims to provide 3.5 million people with sustainable access to clean water by 2020. How you can help? Buy a Limited Edition Stella Artois Chalice ($15.99 CDN), which features three influential artists who illustrated a woman's experience gathering water for her family. Each chalice sold provides one person in a developing country with clean water for five years. Make her/him smile — and that one lucky person too.
Go ahead and have a charming and romantic day with these gift ideas! ~Marriska Fernandes