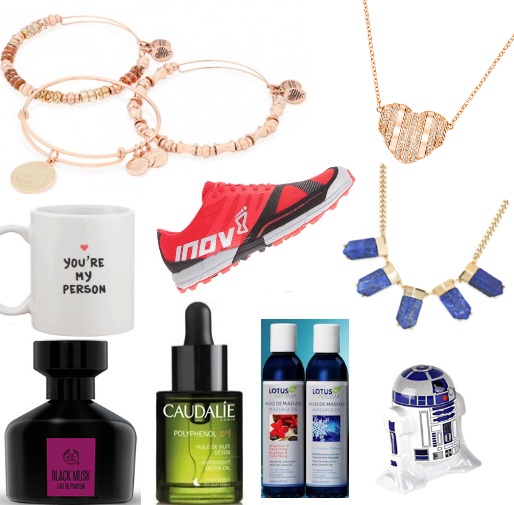 Our annual Valentine's Day style and gift guide is here to remind you that it a little goes a long way when it comes to prepping for Valentines' Day. Here are a few style suggestions and a few gift suggestions to help you make this lovey-dovey day a memorable one.
Lotus Aroma
Massage oils are a popular item on the list on Valentine's. The non-greasy massage oils from Lotus Aroma, $19, contain no artificial colors, fragrances nor GMOs. So how about a massage?
Wacoal
They say the right intimates can transform your look and give you a boost of confidence. Wacoal combines design and technology to deliver comfort for women. Go bold or go home, right? Wacoal products are available at Hudson's bay on Canada.
LOFT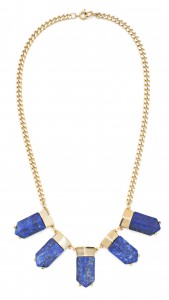 Bring on your natural charm and while you're at it, a little bling won't hurt. Accessorize your outfit with LOFT's Blue Cabochon Necklace, $64.70. The gold clasp and blue-toned stones adds a pop of color to your LBD.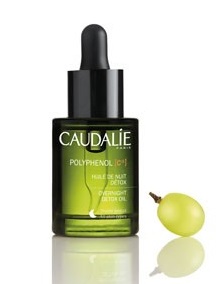 Caudalie
Caudalie's overnight products are a steal. The Polyphenol C15 Overnight Detox Oil C15, $55, will protect and renew the skin overnight. So tired eyes, be gone.
Formula X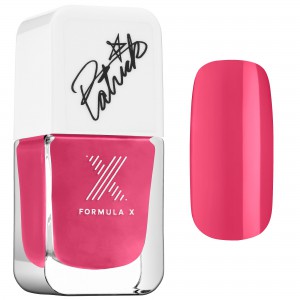 Of course, well-manicured hands have their own set of charms. Spring's new Formula X #ColorCurators: Patrick Starrr Edition – Nail Polish is part of an exclusive collaboration with beauty vlogger and makeup artist Patrick Starrr. The month of love brings three shades from this artists – She Better Werk, a soft peony pink, Lucky Starrr, a hot pink glitter and Yazzz, a bold fuchsia color for the diva in you.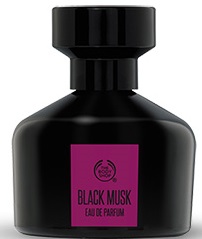 The Body Shop
A lil' spray goes a long way. The Body Shop's Black Musk fragrance, $35, is a Valentine's Day favorite as the feminine notes and intense pink pepper are deepened by black vanilla and black musk for a seductive scent.
Gift suggestions
Swarovski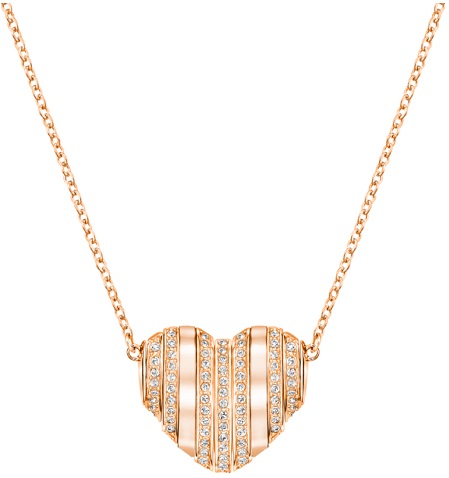 Sparkles? Yes, please. Tease her with a bit of crystals, now will you? This Explore Pendant, $145, a romantic rose gold piece, is simple, playful and just what a girl wants. The rose gold-plated stripes with solid crystals just might win her over this Valentine's Day.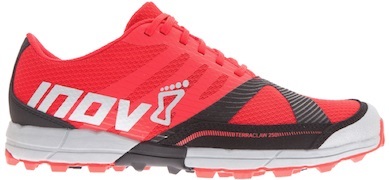 INOV-8
Is your significant other an extreme sports junkie? Are you two a couple who workout together? Maybe two pairs of footwear from Inov-8, which provides extreme flexibility while functional, might bring you two workout-lovebirds a step closer.
ALEX AND ANI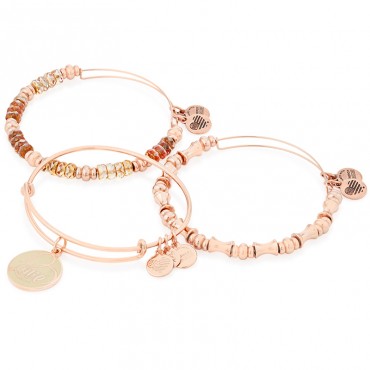 Love charms, rose quartz necklaces and what not. Maybe the lady in your life might appreciate a bit of jewelry every now and then. Sweep her off her feet with the Love Set of 3, $116, a beautiful limited edition set which includes a Love Color Infusion Charm Bangle, a metal beaded bangle and a metal and glass beaded bangle in a Shiny Rose Gold Finish.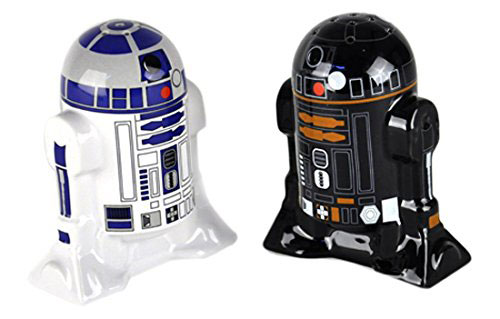 Star Wars
For the girl or guy in your life who's all about Star Wars, check out the droidtastic R2-D2 and R2-Q5 salt and pepper shaker set, $29.99! Star Wars couples will enjoy this set to add to the dining table.
Personalized Mugs – ebay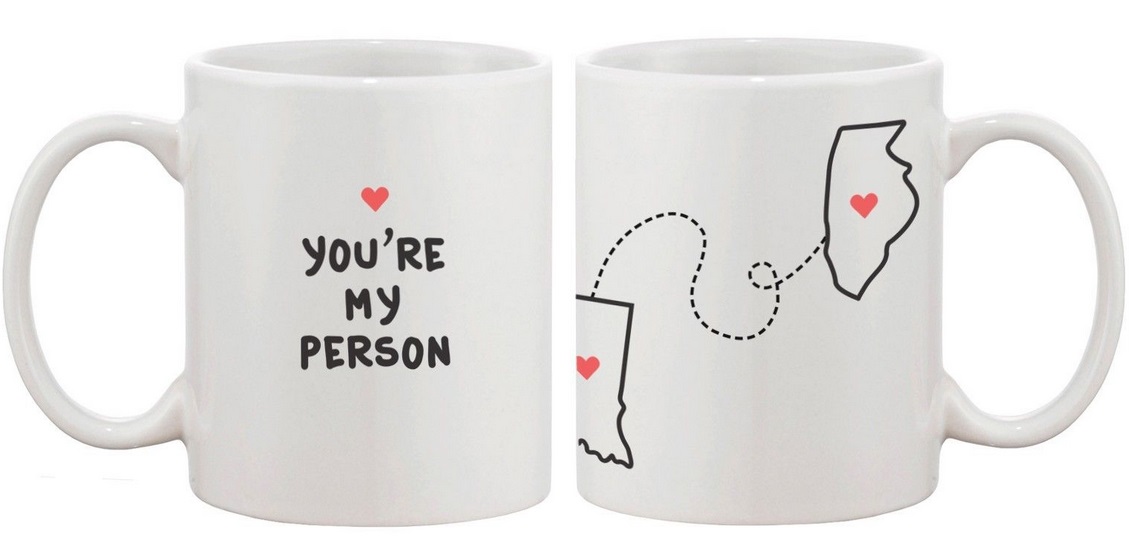 These Personalized Long Distance Relationship Mugs, $43.29, from ebay are the real deal. They are adorable and my favorite says "You're My person." If you're a Grey's Anatomy fan, you know exactly what I mean. You can get these for your significant other, or even for family and friends.
There you have it, lovebirds! A lil' something to spoil yourself and your significant other.
Don't forget to enter our $200 Valentine's Day Prize Pack contest.