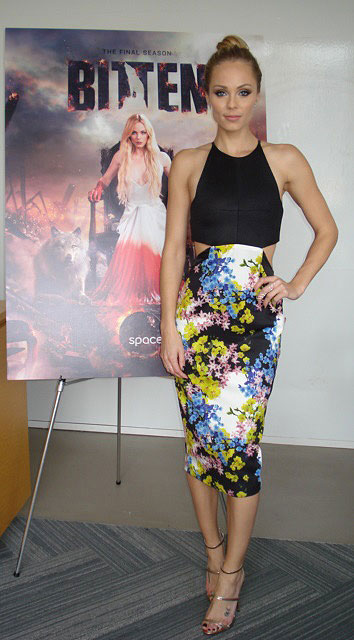 Tribute caught up with Canadian actress Laura Vandervoort, who currently stars on the Space show Bitten. You will also see her play supervillain Indigo in the upcoming CBS TV series Supergirl.
When she was in Toronto recently promoting Season 3 of Bitten, we hung out with her to discuss what's in store for Elena and the pack and what to expect on Supergirl. 
What can you tell the viewers about the upcoming season? 
Season three picks up a few months after the finale last year, when Elena had the premonition of being covered in blood and surrounded by flames in the great room, so in this opening episode she's still handling the fact that the premonition may come true. Can she change it? What does that mean for her and the pack and the way that they view her? Will she really burn it all to the ground and destroy her pack? That's something that she's not really sharing with the rest of the family members. She's keeping it to herself, which is causing a lot of tension between her and Jeremy, because he can tell that's there's something that she's not telling him.
Also, Elena has a problem with the way that Jeremy has chosen to lead the pack this year. He's more of a dictator, and she doesn't agree with that. She's developed a stronger personality this year and stands up for herself and so she is opposing Jeremy at times with what he has to say. So, overall, this season there is a lot of conflict between each family member and specifically, her conflict with Jeremy is affecting her relationship with Clay. So that's sort of where things start off.
In addition too, we have wonderful new cast members this year. One character is a mysterious man who turns Elena's life upside down. He makes her question who she is, where she's come from. And basically, for myself as an actor, that threw everything that I thought about my character out the window, which was pretty shocking. But also fantastic because I had an opportunity to process all the information throughout the season as Elena did.
Are we going to see a complete change in your relationship with Jeremy? Is it going in a different direction?
For sure. They struggle with their relationship the majority of this season, I would say. And I'm sure the fans would like to see them have some closure from season one, when Elena found out Jeremy was going to kill her when she was first at Stonehaven. I would love to see that as well. Also, international pack law comes into play this year. It's not just our pack that we have to worry about, but packs from Russia, Spain and all over the world.
Since this is the final season, will there be closure for the fans who've been with Bitten since the beginning?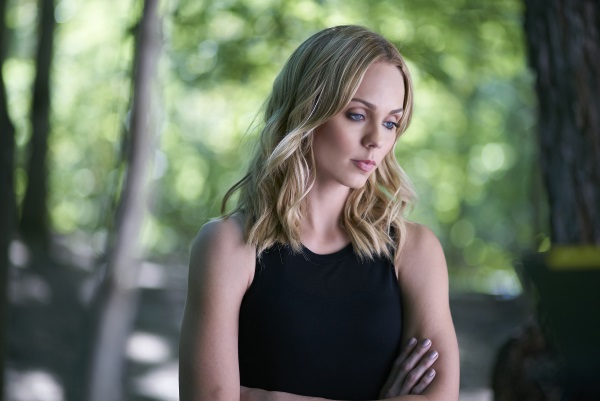 I don't want to say. We are really proud of this season and the amount of fans that we've amassed over the years, whether it be from the books or new fans because of the show. The fact that they've created this campaign, #Howlformore, really means a lot to us because it shows that they care about our work and what we do, and about our characters. And I think that's more important than anything.
How closely do you relate to Elena and how far she has come from since season one?
She's definitely grown leaps and bounds since the premiere of season one, and in addition to her growing, I have as well, as we've been filming. As an actor, as a person. So I do feel very close to her. I've grown with her. I understand her mindset. It will be hard to step away from her, but it's been a blessing to be a part of the show.
The show has so many fans. What has the reception been like?
Overall, it's been wonderful. We had, obviously, our own concerns when the show was starting season one. We wanted to make the fans of the books happy. We knew that it wasn't going to be possible to make everyone happy, but were relieved when the majority, if not all of the fan base was thrilled with what we chose to do with the show, and where we've gone with the show. The third season is entirely off-book, which I think they're going to enjoy because now they can be surprised and not know what will be happening to the characters before we actually show them. Our fans are fantastic. We love talking to them on social media. They travel to meet us at events. So we're very thankful. We wouldn't be able to do what we do without them.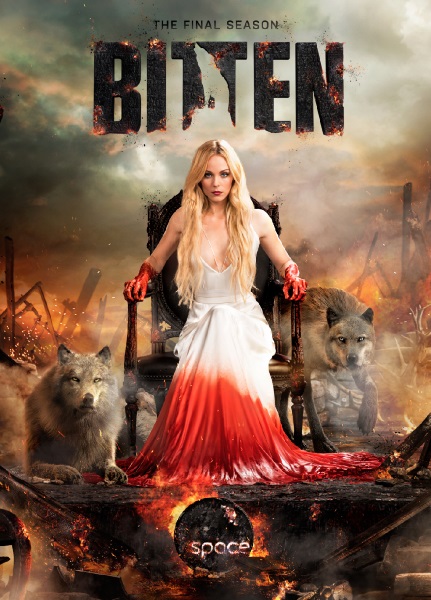 What's your most memorable fan interaction?
It's usually at comic conventions. It depends, I've met fans that have tattooed your name or your face on their body. You never know how to receive that. You're either terrified or you think it's pretty great. So that's usually the most memorable/creepy experience that I've had. But every time we meet fans, it's always memorable because they tell us what they love about the show. Their excitement feeds our excitement, and makes us want do an even better job for them.
You played Supergirl on Smallville and you'll be on the CBS show Supergirl playing supervillain Indigo. How did that come about?
Well, I played Supergirl on Smallville for four years, and it's been a while since I've been in that realm with the comic book characters. I was at an awards show called The Saturn Awards, and the executive producer Andrew came up to me and said, "I'm the producer on the new show Supergirl, we'd love to have you one day." And I said, "Just tell me when and where. I'd love to. I think the show is great." So I guess they were trying to work it around the Bitten schedule and it didn't work out. Then it sort of aligned nicely that when we wrapped, there was this Indigo character, who's the new villain. I loved the concept, I loved who she was, I loved that I would look entirely different from what I used to look like as Supergirl. She's a recurring character and a lot of fun to get to know.
You play a lot of sci-fi characters, from wolf to superhero to an alien, and they all have strong personalities. Is this by choice and something you enjoy?
Originally, it wasn't by choice. It's just you're young and you need a job. And Smallville was a great opportunity and of course, I wanted to play an iconic superhero. But at that point I wasn't directing which way I wanted to go, I just wanted to work and have fun. Since then, I've been able to be a little more selective. And for some reason it's always sci-fi and that's because, in my belief, the women are always written the way that I would want women to be portrayed. Which is strong, independent, not perfect. Flawed, intelligent. They've got all the qualities that a real woman would have. On television, a lot of times, we see these perfect women or they don't have the brains, or whatever it may be, or they're the smaller characters. On sci-fi, the women are equal to the men. They're just as strong, they're just as capable. That's why I tend to lean to sci-fi. But I'd also like to expand as well, you know, do more comedies and indies and whatever I can.
If you were to play a superhero from the comics, which one would it be?
Does it have to be a superhero or could it be a villain?
Villain, for sure.
The Joker. He's so interesting to watch. And mentally unstable, which I find a lot of fun to play. Yeah, I mean everyone has done a fantastic job of playing him throughout the times, on television and film. It kind of would be fun if one day they decided to make The Joker a woman. Just putting that out there.
You also penned a children's book that's going to be a TV series. Do you see yourself moving away from the camera and into writing?
I'm not really making that choice right now. I still have a lot of goals that I'd like to achieve, or try to achieve, on the acting side of the camera. The children's book was something that came about due to an experience I had at a convention. It was just a great concept for a live action kid's series and that's needed on television right now, for young children to have a role model similar to their age, and more appropriate in attire and body image. As opposed to these action figures that are unrealistic body types and unhealthy. So it's called Super Duper Delia and I'm doing it with Shaftesbury. It's about an eight-year-old girl who on her birthday finds out she has superpowers and it runs in the family, but she's not doing these epic saves all the time. She has to determine whether an epic save is more important than a small save, like helping your friend get their homework done. So it takes place in the world of a young girl, at school or recess, the things that normal kids have to deal with. On top of it, she's also learning how to be a superhero.
To wrap things up, what's next for you?
Well, still filming Supergirl. And there are a few things in the works that we're waiting to work out but I don't plan on stopping at this point. I enjoy working. I enjoy the challenge. And I just want to try new things.
Maybe you'll come back to film in Canada at some point?
I always try to be in Canada. It's obviously where my family and friends are and it's just a great place to be.
Thank you so much for chatting with us. It's always a pleasure talking to you!
Thank you for coming!
~Marriska Fernandes