Lauren Conrad – Sweet Little Lies Interview
By A A on February 2, 2010 | 1 Comment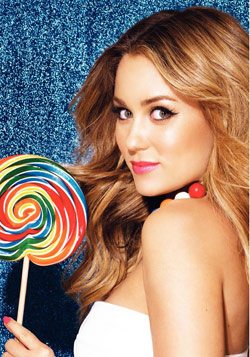 Former reality TV star Lauren Conrad, of The Hills fame, is super excited to talk about her latest book, "Sweet Little Lies," (Harper Collins Canada) the follow up to the best-selling book, "L.A. Candy." The second book in the series continues to be "loosely" based on Conrad's life in L.A. and her experience being on the highest rated reality show. Conrad recently spoke to Tribute's Toni-Marie Ippolito about being an author, making her way into the movies, the importance of taking a break, and on the pressures of being beautiful in Hollywood.
Congratulations on your book "Sweet Little Lies!" Did you ever think you'd become and author?
Conrad: Uh, No!
Your first book was such a success, and on the New York Times Best Seller's List! Was that shocking to you? How did you react to that?
Conrad: I was just really excited, I think. They had said that there was a chance, so we were kind of waiting, waiting, waiting. And I remember a group of people that was traveling with on my first book tour with me called me on a conference call and all told me together and I was so excited.
I think it shocked a lot of people and that must have been an accomplishment in itself for you.
Conrad: It was. I had worked so hard on that first book and it was just very gratifying. I don't think a lot of people took me seriously when I began writing and it was nice to have it acknowledged.
Absolutely, and it's not easy writing either!
Conrad: Yeah! (laughs)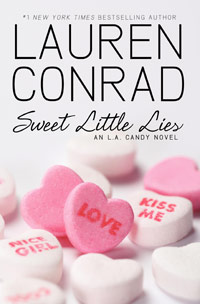 Did you find writing "Sweet Little Lies", more challenging or a little bit easier?
Conrad: Yeah, I actually found it easier. The first book was a learning experience. I had to learn the whole process and I think I also had to learn to schedule writing time for myself. I had lived my life for years on a schedule and this was the first time where I would have full days to write. It was also teaching myself how to do that. Everything was very new to me. The second time around, I had a better idea of how it was done. I gave myself more time to write and become less procrastinating (giggles) so it was more enjoyable. Also, the storyline was a little more fun to write because in the first book I had to make character introductions, and set the scene and the situations they were in. And in the second book I got to just jump right into it.
Speaking of the situations and the characters, how much of it do you really draw on from your real life?
Conrad: Um, most of the things that I draw from my real life are…
I've watched every episode of The Hills, so I know that whole story!
Conrad:(laughs) There's more of the emotional thing that the characters go through. That's one of the great thing about writing is that you get to be in someone's head, so I think there's a lot of situations where you know, you're going through things and it can be, you know, a little overwhelming and it's all very new. So I think that's more where I drew from. More of their emotional trips that they took rather than specific things the characters go through. But, I mean, there are definitely things that are comparable to experiences I had.
Taking bits from your experience, was it therapeutic for you to write these books and put it all out there?
Conrad: Yeah, it actually really was! It's definitely scaled back a bit because it's written as a teen series, so I kind of PG-13 it (laughs). I toned a lot of things down. But I also didn't want the book to be a complete downer so I tried to bring a little bit of humor to it. But, yes there is something very therapeutic about writing experiences similar to those you've been through.
What was the writing process like for you as whole, did you write at certain times of the day or did you just write whenever you felt creative?
Conrad:I was on a deadline, so I wrote whenever I could. One thing that was really nice was that it was so different from what I had been doing. I had spent so much time on television and whenever I was working I had to, you know, do full makeup and do my hair and try and put together outfits. Most that that book I wrote in my pajamas!
So that was really nice, I was like "I look awful right now and no one even knows!" It's just great (giggles).
I know that you are a busy girl, and once you ended the show, you plugged away at your fashion line. How do you fit all this into your busy schedule?
Conrad: Well, when I first left the show I told everyone that I worked with that I really needed a break. I had been going non-stop for years and I just wanted a bit of time to stop and take a breath and I had a few months where I didn't have much to do and I absolutely hated it.
I hated having spare time. I tried to take up hobbies. I had a weird baking phase where I was baking everyday and I took dance classes and I just did all these things that I couldn't do before and I realized that I just love being busy. I love having a full schedule everyday and always being a little bit sleep deprived and just kind of love that lifestyle.
It's a crazy thing for a lot of us today that we feel that way, but I'm glad you did get a little bit of time to recharge.
Conrad: Oh yeah it was probably good for me mentally, it's also for me to know that, now that I'm getting busy again that this really is what I want and I should never complain about it.
Yeah I think you're going on the track, I like where you're going with your projects.
Conrad: Oh, thank you!
So your first book, "L.A. Candy" is going to be made into a movie!
Conrad: It is! I'm so excited.
That must be so exciting. How did this come about? Is this something you pursued?
Conrad: Well we were in talks about the idea of taking the book series and turning it into a television series. Then it started getting interest from different people about turning it into a movie, which I had never really thought about before. It was actually on my book tour, that I had to come up with an outline for a movie version because it's really meant to be told over a period of several years, which is hard to do with a movie. So, I came up with a format and it was funny because the idea just kind of hit me in the middle of an interview I was doing and I was like "Ah that's it!"(laughs)
The creativity light bulb hits.
Conrad: Yes! It was literally a light bulb moment, and I went and wrote it down and I pitched it and found someone who was interested and so now we're in the process of making it into a movie.
How involved will you be in this project?
Conrad: Very! Anyone who knows me knows I can be a control freak with things I love doing. I love doing fashion and I love writing, so everything I've done I'm really involved with, so it's not really work to me because I'm enjoying it. This is something I want to learn how to do. We're still in the very early stages, but I've been in pitch meetings with writers and I'm learning the process and it's really fun for me.
Are you still designing your fashion line for Kohls?
Conrad: I am. I actually just got back last night and we did a two-day shoot in Palm Springs, which was really fun. That line is doing really well and I'm very happy with it and I'm actually, right now, just putting together the business plan to bring another line, which I can't really talk about yet (giggles) but I'm really looking forward to it.
You're also coming out with a fashion book.
Conrad: Oh the style guide, yes. Whether it's just because people have a very hectic lifestyle or that they've never really been really into fashion, the book outlines the essentials that you need to have in your closet—from how to shop online to a packing list, a lot of tips, how to shop vintage. It will be released the same time as my third book.
Yes! You have a third book that's coming out following "Sweet Little Lies." Have you completed that yet?
Conrad: Oh no! (laughs)
Come on, you're not superwoman?
Conrad: (laughs) No I'm still writing that one. I just finished chapter three! But I finished my stylebook. So I've finished one of those.
You seem to be doing such great things and I think you're an inspiration for a lot of people who are looking up to you, a lot of the fans that you have from the Hills. It was actually a smart move on your part leaving the show.
Conrad: OH! That is the first time I've heard that and that's so nice to hear!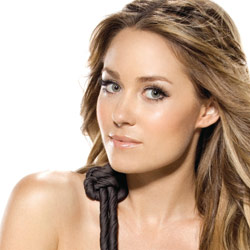 I don't mean it in a bad way, you were very entertaining on the show, but look what you're now accomplishing.
Conrad: Oh, well thank you. I actually had this girl walk over to me to the other day, I was sick and I really wanted soup, so I went to this place Jerry's Deli in LA. I was just sitting there eating chicken noodle soup, and this girl walks and kind of stands over me and I look up and she says, "You have ruined my Tuesday nights" and walks away. And I was like, "Do I know this person? Did I do something to them on a Tuesday?" (laughs)
Yeah people get really dedicated to there television schedules…
Conrad: They do.
But do you miss being on The Hills at all?
Conrad: I don't. I miss the people I got to work with. That's about it. I miss the crewmembers and the producers, and everyone who worked on that show, we were all such great people. And if I'm very lucky someday I will be able to work with them again, but we'll see.
Does that mean you would you do another reality show?
Conrad: I would never do another reality show based on my personal life. I just got that back and I love it and I'm never giving it away! (giggles) But I also want to get into production, so I can go sit in the production vans with them and watch other people film.
Just on another note, there's been a lot of  news surrounding Heidi Montag's plastic surgery. What are your thoughts on the question of beauty in Hollywood and the pressure? How do you deal with all that?
Conrad: Well, (sighs) I don't know, I think it's hard because when you're a girl, and I was probably going through the worst of it at the time, you criticize yourself the most. So yeah. there are definitely days when you come home and you think, "I'm fat and I'm ugly and this and that." But you just have to look at the bigger picture and instead think, "You know what? I'm healthy and I'm fortunate and I think that there are people a lot worse off than me. You kind of have to put things in perspective.
---
---
---
---
Similar Articles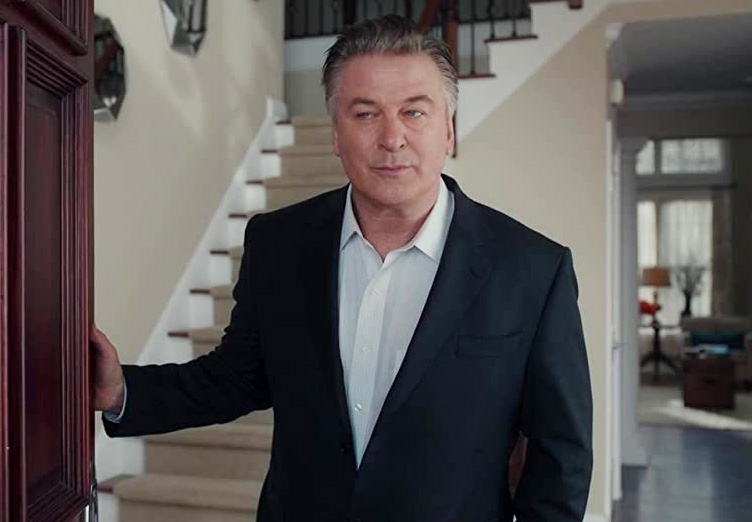 June 29, 2022 | 15 Comments
After the tragic shooting death of "Rust" crew member, Halyna Hutchins, Alec Baldwin has found himself at the center of another controversy. Click for more.
---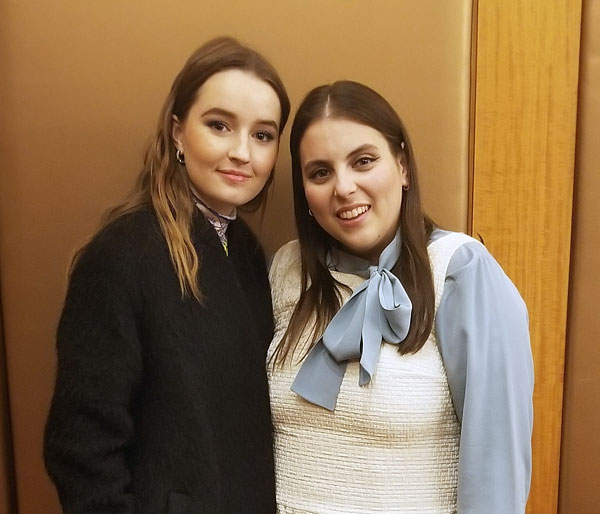 May 24, 2019 | Leave a Comment
We chatted with Booksmart stars Beanie Feldstein and Kaitlyn Dever who talk about their friendship, getting the roles right and working with Olivia Wilde.
---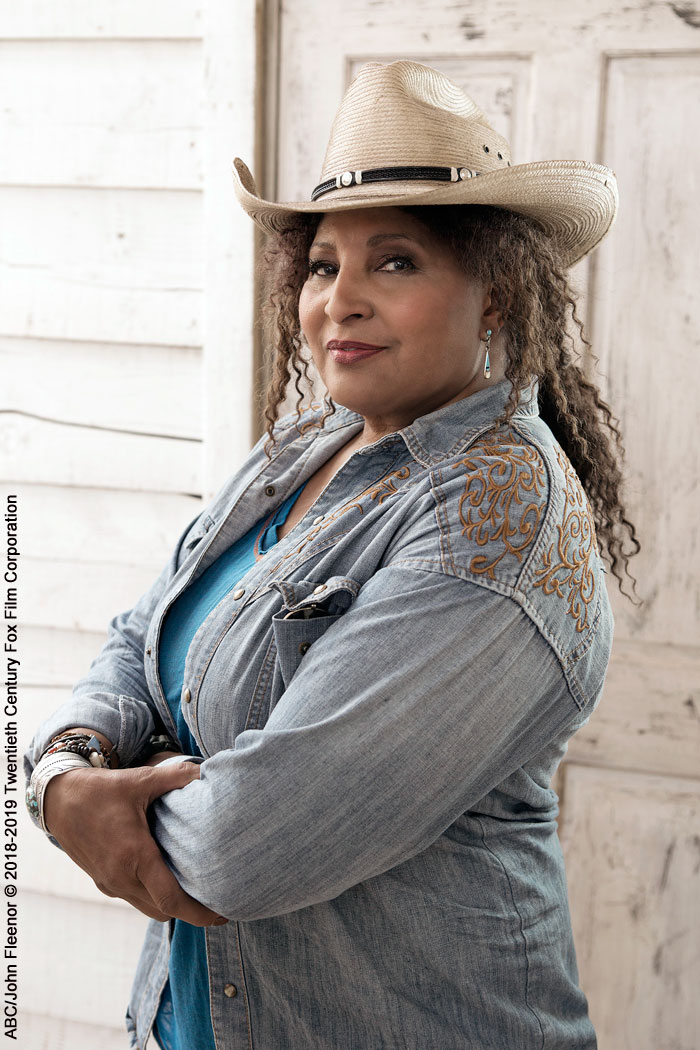 May 8, 2019 | 2 Comments
Pam Grier spoke to interviewer Allison Kugel about starring with Lake Bell and Dax Shepard on her sitcom Bless This Mess, what she likes about living on a ranch, and more!
---