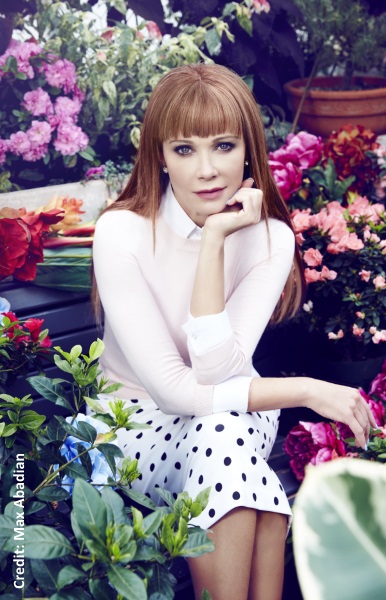 American-Canadian actress Lauren Holly has been entertaining fans on screen for a while now, including as NCIS director Jenny Sheppard and as Mary Swanson in Dumb & Dumber. For the last two years, she has been playing medical examiner Dr. Betty Rogers on the Canadian TV series Motive. A fashion mogul herself, she has her own line, Lauren's Closet by Le Château. We chatted with the down-to-earth actress about her quirky character, her fashion line and her upcoming projects.

How did you prepare for this role?
Well, I spent some time in morgues, shadowing coroners and all that sort of thing as research just for that aspect of her job. That was kind of creepy and I was weak in the knees with some stuff but the rest of it was okay. We just finished our third season and as you go along I think the writers start to write a little bit for you, they get to know your humor and what not.
What do you like most about playing Dr. Betty, the medical examiner?
I think I just like our vibe, I just work with a good group of people. I really enjoy that.
What can fans expect from the next few episodes?
There are a lot of surprises. Angie, she's on the trail of our story with Victor Garber all year and that gets very heightened. Dr. Betty and Vega definitely start to see what's going to happen with the two of them.
It's so great that you Tweet during the show to connect with fans! Do you do that often?
I try to every week if I can. Sometimes it's almost impossible, like this past Sunday I had such an early call time the next day. I was working on a TV movie, and I swore to myself I wasn't going to do it and then I couldn't help it.
You've also well known for NCIS, playing director Jenny Shepard. Do you prefer working on crime shows?
It's so funny. NCIS is the first crime show. I had done an Emmy Award series before that and so I guess this is just my second one of the sort of procedural stuff and I'm not sure that procedurals are my favorite, it's just about the characters. NCIS was kind of funny because I went on to only do six episodes and ended up doing 86.
I love the unique casting – including guest stars such as Alexis Bledel and Victor Garber. Is that what keeps this show different from other crime dramas?
The thing is, the guest stars on our show, they want to come on because they have such great stories. It's all these flashbacks and they get a real arc as opposed to just being the criminal, you know what I mean? I think people really enjoy to do our show, so consequently we've had some incredible actors.
What's your favorite episode?
I'm not sure to tell you the truth… I like the ones that you really are kind of shocked, sometimes the ending really shocks you. You think you know why the victim and killer met, and then all of a sudden there is this added thing that you didn't see coming, I like those episodes.
Will you be doing more films in the future?
Oh yeah, I just finished February with Emma Roberts and James Remar. That's a scary one and I'm sure that there are more in my future.
Tell me about Lauren's Closet. How did that come along?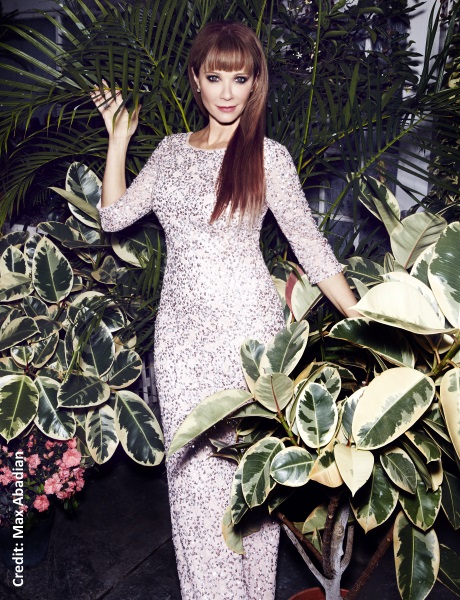 Actually, from After the Ball! When I was cast in After the Ball and I went to have my wardrobe fitting, the designer said to me that Le Château was designing the clothes and I didn't really know the brand, being a transplanted American, so when I started trying on the clothes I loved them. I loved the way they were cut, the materials they were made from, how they felt and when I checked out the stores I was like 'Oh my gosh why didn't I know about this' and I started spending all my money there and I was joking around with the owners of the company, who I became friendly with while we were filming, saying, 'Forget Le Château, you should check our Lauren's Closet.' I think they recognized in me, a customer they wanted. Sort of the busy woman my age who had lots of things to do and go to and who had recently discovered their store because I guess some people think of them as the prom dress destination or something, and they are so much more than that. I think they have the best shoe selection in Canada. They have some beautiful shoes, a lot of the shoes in my line are made in the same factories in Italy that Prada makes their shoes. Not only that, but also a huge percentage of everything that Le Château has is made in Canada, which is fantastic. It's affordable and on trend and I just really like it.
What do you like most about Canada?
I think the people. The people here, it's like so culturally mixed and open-minded and there's just a general consideration. People are just nice to each other.
What else are you working on?
I just finished a TV movie for Hallmark titled A Country Wedding with Jesse Metcalf and Autumn Reaser and February, those are the two things that I have already done since I wrapped this season, so I'm always going.
Thank you so much for chatting with us!
Thank you!
~Marriska Fernandes