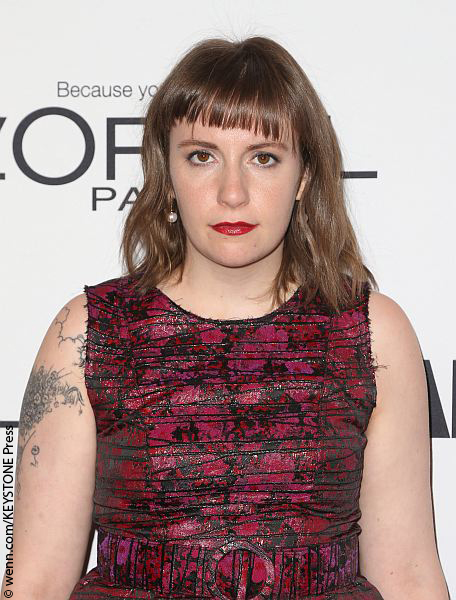 Controversy monger Lena Dunham is on trial by social media once again.
Following a lengthy conversation about abortions during the Dec. 14 episode of her Women of the Hour podcast, the Girls star remarked, "I can say that I still haven't had an abortion, but I wish I had."
The actress is now facing harsh criticism for the self-described "distasteful joke," which immediately set off a social media firestorm after it was published by Fox News and various other outlets. One outraged Twitter user called her comment "offensive," while another said a person shouldn't wish for an abortion like "a gift from Santa."
Lena, who is no stranger to public apologies, took to Instagram on Tuesday (Dec. 20) to clarify her comments.
"My latest podcast episode was meant to tell a multifaceted story about reproductive choice in America, to explain the many reasons women do or don't choose to have children and what bodily autonomy really means. I'm so proud of the medley of voices in the episode," she wrote. "I truly hope a distasteful joke on my part won't diminish the amazing work of all the women who participated. My words were spoken from a sort of 'delusional girl' persona I often inhabit, a girl who careens between wisdom and ignorance (that's what my TV show is too) and it didn't translate. That's my fault."
She continued, "I would never, ever intentionally trivialize the emotional and physical challenges of terminating a pregnancy. My only goal is to increase awareness and decrease stigma. I take reproductive choice in America more seriously than I take literally anything else, and therefore own full responsibility for any words I speak that don't convey this truth clearly." ~Shelby Morton
What do you think about Lena's comment and her subsequent apology? Sound off below!