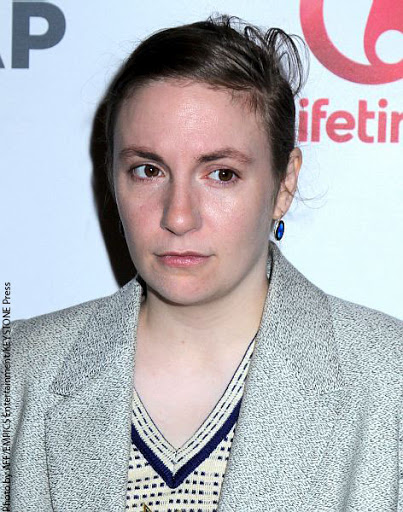 The U.S. has experienced a spike in its already alarmingly high number of mass shootings lately, and in response, Lena Dunham has come forward to advocate for the removal of guns from Jason Bourne subway ads.
Lena, the 30-year-old star and creator of the HBO hit Girls, reposted a photo to Instagram that writer-producer Tami Sagher originally uploaded to the social media outlet. Tami is best known for her work on the shows How I Met Your Mother, Girls, Broad City and Inside Amy Schumer.
Tami's post depicts the Jason Bourne subway ad — which features Matt Damon's titular character holding a gun — without the weapon in hand. Her caption reads, "Hey New Yorkers, what if we do some peeling & get rid of the guns in the Jason Bourne subway ads. So tired of guns."
When Lena republished the photo, she added the following caption: "Good idea @tulipbone! Let's go!"
Tami and Lena's push to omit guns from the film's subway ads comes in the wake of last week's tragic shootings. Two black men — Alton Sterling and Philando Castile — were shot and killed by police in their respective states of Louisiana and Minnesota. During a Dallas protest of their unjust and hateful murders, five police officers were killed and several others injured.
The Dallas incident is the deadliest of its kind for law enforcement in the U.S. since the 9/11 attacks.
Less than a week ago, Matt spoke out about the lack of gun control in the U.S. and how his country should follow in the footsteps of Australia, which implemented nationwide gun law reform and has seen far fewer cases of mass shootings as a result.
Matt's film Jason Bourne, which is the fifth installment in the franchise and also stars Julia Stiles, Alicia Vikander, Vincent Cassel and Tommy Lee Jones, hits theaters July 29.
Check out Lena's Instagram post below.
What do you think of the gun-toting Jason Bourne ads? Do you share Tami and Lena's opinion that the weapon be removed? Let us know!