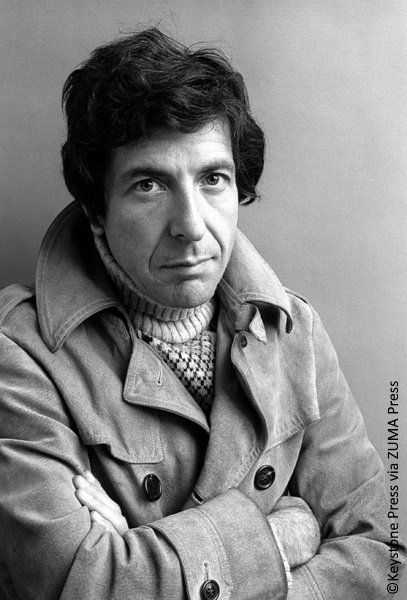 Iconic singer-songwriter Leonard Cohen, whose rich catalogue of work spans nearly 50 years, has died. Known best for his 1984 romantic ballad "Hallelujah," characteristic bass voice and reflective lyrics, Leonard was 82 at the time of his death.
His passing was made public via an official message on his Facebook page.
The statement reads, "It is with profound sorrow we report that legendary poet, songwriter and artist, Leonard Cohen has passed away. We have lost one of music's most revered and prolific visionaries. A memorial will take place in Los Angeles at a later date. The family requests privacy during their time of grief."
A cause for Leonard's death and exact date of his passing were not provided.
In a statement given to Rolling Stone, Leonard's son Adam wrote the following: "My father passed away peacefully at his home in Los Angeles with the knowledge that he had completed what he felt was one of his greatest records. He was writing up until his last moments with his unique brand of humor."
Adding to Adam's sentiments, Leonard's manager Robert Kory also wrote a statement. He said, "Unmatched in his creativity, insight and crippling candor, Leonard Cohen was a true visionary whose voice will be sorely missed. I was blessed to call him a friend, and for me to serve that bold artistic spirit firsthand, was a privilege and great gift. He leaves behind a legacy of work that will bring insight, inspiration and healing for generations to come."
Born in Montréal, Canada, Leonard's deep influence has been compared to that of Bob Dylan and Paul Simon. His bold lyrics strayed from the norm of typical pop music topics, profiling subjects such as loneliness, sexuality, politics, personal relationships, religion, and the atrocities of war.
Leonard's powerful work has been frequently utilized in film and television. Legendary director Robert Altman gave Leonard his first big film break in the early '70s with McCabe & Mrs. Miller, the soundtrack for which included "Winter Lady," "Sisters of Mercy" and "The Stranger Song." But it's his moving track "Hallelujah" that has been most employed on screen. Covered by over 300 artists, the song has been heard in films including Shrek, Watchmen and Lord of War, and the shows ER, The West Wing and The O.C., to name a few.
Leonard's most recent album is You Want It Darker, which was released Oct. 21, 2016.
With several awards and distinctions to his credit, Leonard is survived by his son Adam and daughter Lorca, whom he had with Los Angeles artist Suzanne Elrod.
Below, check out some posts shared by celebrities — including Justin Timberlake, Bette Midler and Ron Howard — upon learning of Leonard's death.
What are your favorite Leonard Cohen songs? Share your picks with us.
One of my favorite singer-poets. RIP Legendary Musician Leonard Cohen Dead At 82 | The Huffington Post https://t.co/5zKK4tW8iM

— Ron Howard (@RealRonHoward) 11 November 2016
R.I.P. Leonard Cohen

— Carole King (@Carole_King) 11 November 2016
RIP Leonard Cohen. Thank you for you dedication to music, & writing one of my favorite songs to sing "Hallelujah". https://t.co/JsTjNmmarC

— Jennifer Hudson (@IAMJHUD) 11 November 2016
Thank you Leonard Cohen 🙏🏻
Swift rebirth my friend.

— k.d. lang (@kdlang) 11 November 2016
RIP Leonard Cohen. Ugh. It feels pointed, this death. It's making us remember songs like Come Healing which is a good one for these days

— Sarah Silverman (@SarahKSilverman) 11 November 2016
A spirit and soul beyond compare.

— Justin Timberlake (@jtimberlake) 11 November 2016
Leonard Cohen has died. Another magical voice stilled.

— Bette Midler (@BetteMidler) 11 November 2016