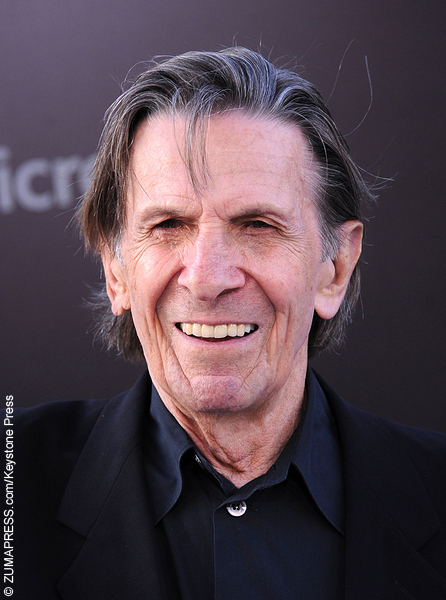 Actor, director and cultural icon Leonard Nimoy, who played Spock on Star Trek, has passed away at the age of 83.
His wife, Susan Bay Nimoy, confirmed to the New York Times that the actor passed away early this morning at his home in Bel Air, California. The cause of death was end-stage chronic obstructive pulmonary disease.
The actor tweeted on January 14, 2014, that he had lung disease. "I quit smoking 30 years ago. Not soon enough. I have COPD. Grandpa says, quit now!!" Leonard wrote. He signed off, as he did with all of his tweets, with the acronym LLAP, short for "Live Long and Prosper," Spock's most quoted phrase.
Leonard played Spock on the original Star Trek series from 1966 to 1969. He would revive his  iconic character many times over the years in a host of movies, video games and cameo appearances such as The Simpsons and Futurama.
A man of many talents, Leonard also directed several films, including the eighties comedy Three Men and a Baby. He also appeared on stage in plays such as A Streetcar Named Desire, Cat on a Hot Tin Roof, Fiddler on the Roof, The King and I, My Fair Lady and Equus. He also published books of poems, children's stories and his own photographs.
One of his last tweets was a poem that he wrote:
I will be sharing my poetry. Today's is, "You and I have Learned," which is in my book, These Words Are for You. LLAP pic.twitter.com/CsHAtmtDnz

— Leonard Nimoy (@TheRealNimoy) February 22, 2015
Leonard leaves behind his wife of 27 years, film producer  Susan Bay and two children, Julie and Adam, from his first marriage.