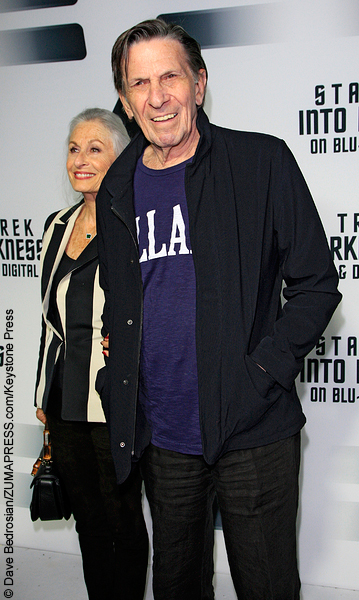 There are reports that Leonard Nimoy was admitted to UCLA Medical Center in Los Angeles last Thursday.
TMZ first reported that the 83-year-old actor best known as Spock on Star Trek, both in TV and movies, had been rushed to the hospital with severe chest pains.
Leonard  recently posted on Twitter that he was suffering from chronic pulmonary disease despite quitting smoking. "I quit smoking 30 yrs ago," he tweeted.
There has been no confirmation on the hospitalization from his rep but Leonard's Twitter account was updated Monday with a quote and poetry and Spock's famous signature salute: "LLAP — Live long and prosper."
A life is like a garden. Perfect moments can be had, but not preserved, except in memory. LLAP

— Leonard Nimoy (@TheRealNimoy) February 23, 2015

Many friends and fans took to social media including Star Trek co-stars William Shatner and George Takei: "I am uplifted by the show of love & caring tweeted to my dear friend @TheRealNimoy. I join the chorus of well wishers for a quick recovery! — William Shatner (@WilliamShatner) February 23, 2015 "
George Takei wrote on Facebook Monday, "As you may have heard, my dear friend and Star Trek colleague Leonard Nimoy has been hospitalized with chest pains. I join millions of fans worldwide in my hope for a speedy and full recovery for Leonard, and my thoughts and prayers are with his wife Susan and his loved ones."
Leonard's last film on the big screen was in the 2013 film Star Trek Into Darkness and he also played a recurring role on the sci-fi TV series Fringe. He is also rumored to be reprising the role of Spock for an upcoming Star Trek movie.