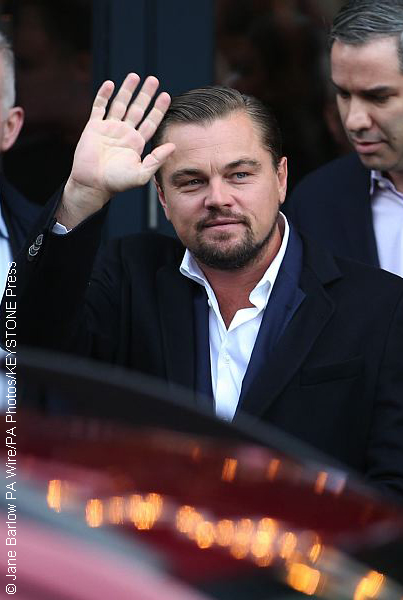 Leonardo DiCaprio is stepping into the shoes of the "Italian Sherlock Holmes."
According to Variety, Leo will star in and produce an adaptation of the book The Black Hand by author Stephan Talty for Paramount Pictures. The story is a factual account of the mafia's origins in America, following NYPD cop Joe Petrosino (a.k.a. the "Italian Sherlock Holmes") on a quest to bring the gang to justice.
In the early 1900s, vicious thugs migrated from Italy to the U.S. and upon their arrival, kidnapped people to extort money from their loved ones. Their calling card was a black hand. They were equally abhorred and feared by upstanding Italians, who fed Petrosino tips and helped him enforce the law.
Leo, 42, will play Petrosino in the film, also to be titled The Black Hand. Additionally, The Revenant Oscar winner will produce the movie.
Stephan Talty has had his work interpreted in film before. As a ghostwriter, he penned A Captain's Duty, which was the inspiration for the Tom Hanks film Captain Phillips (2013).
Leonardo was most recently on screen in the climate change documentary Before the Flood.
Is The Black Hand a film you're interested in seeing? ~Matthew Pariselli