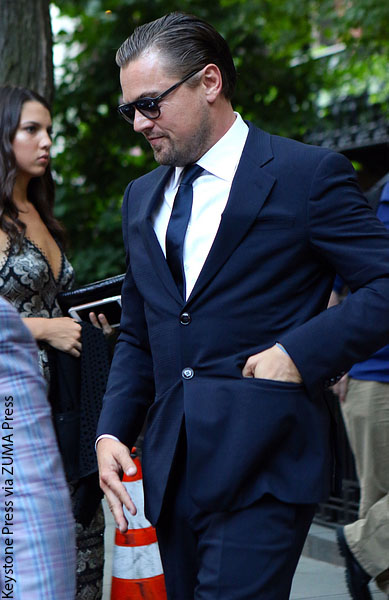 Leonardo DiCaprio was once king of the world, now he wants to save it.
The 41-year-old actor announced yesterday that his foundation was donating $15.6 million to fund conservation and environmental programs.
Leonardo released a statement, saying: "Today we are greatly increasing our level of vital grant making and strategic partnerships to help solve some of the world's most pressing environmental challenges."
The Leonardo DiCaprio Foundation has a new CEO, Terry Tamminen. Leonardo says, "Terry is a proven leader, with the experience and passion necessary to work alongside [executive director] Justin [Winters] and the entire LDF team to further strengthen and expand the impact of our global efforts."
Leonardo DiCaprio has long been an environmental activist. In his acceptance speech for Best Actor at the 88th Academy Awards, he said, "Climate change is real, it is happening right now. It is the most urgent threat facing our entire species, and we need to work collectively together and stop procrastinating."
Leonardo went on to say in his speech that while shooting The Revenant, the film for which he won win the Oscar, "Our production needed to move to the southern tip of this planet just to be able to find snow."
Leonardo's organization has donated $59 million since 1998.
How do you feel about Leonardo DiCaprio's philanthropic side? Tell us in the comments. ~Yanis Khamsi