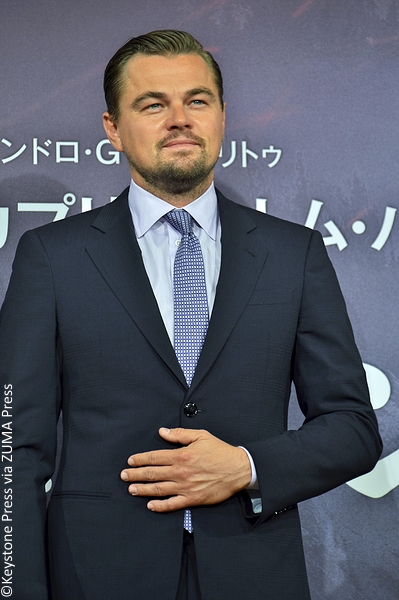 Leonardo DiCaprio's environmental charity is under pressure to repay some donations tied to a Malaysian fund that also backed his film The Wolf of Wall Street.
The Leonardo DiCaprio Foundation (LDF) is allegedly being investigated by the U.S. Department of Justice after it was revealed that some of the foundation's donors and investors are involved in a $3.5 million Malaysian embezzlement scheme whose "misappropriated" funds also bankrolled the actor's 2013 film.
According to the U.S. Department of Justice, certain millions given to the star's charity came directly from billions of dollars siphoned from the Malaysian sovereign wealth fund 1Malaysia Development Berhad (1MDB).
The Bruno Manser Fund, a rainforest-based charity, wrote an open letter urging the actor to pay back all donations, loans and other funds given to the LDF by Riza Aziz, stepson of Malaysia's Prime Minister Najib Razak, his associates Low Taek Jho ("Jho Low") and Tan Kim Loong, and any funds from Aziz's film production company, Red Granite Pictures.
This comes after The Hollywood Reporter reported last month that the U.S. Department of Justice filed an official complaint suggesting Aziz and his colleagues embezzled billions in assets from 1MDB.​ The money was allegedly supposed to be used for initiatives promoting economic development in Malaysia.
The Bruno Manser Fund claims that DiCaprio received "millions of dollars in payments" for The Wolf of Wall Street, as well as in donations for the LDF from Aziz and his associates.
"We are deeply disturbed that Leonardo DiCaprio and his foundation accepted assets that originate from the proceeds of corruption in Malaysia. This is a disgrace and in total contradiction with the declared aims of the Leonardo DiCaprio Foundation," said Lukas Straumann, Director of the Bruno Manser Fund. "We call on DiCaprio to apologize and pay back all this dirty money to the Malaysian people."
The Oscar winner has yet to comment on the controversy. ~Shelby Morton
What do you think — should Leo pay it back, or is it too little, too late? Sound off below!