Pacific Rim Uprising star Levi Meaden interview
By Tribute on June 18, 2018 | Leave a Comment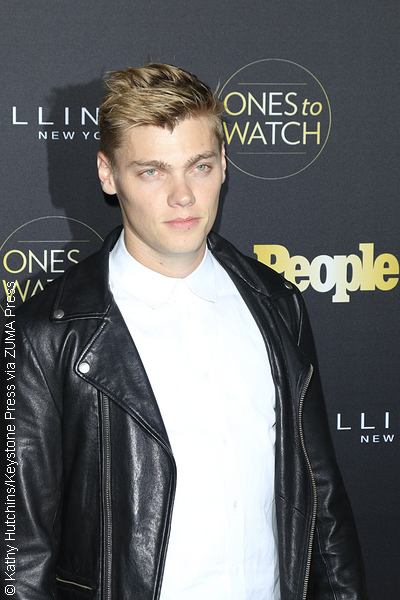 Canadian-born actor Levi Meaden is a star on the rise. From his humble beginnings on television to his breakout role as Jaeger pilot Ilya in Pacific Rim Uprising, he continues to establish a name for himself in Hollywood.
You may know him as Drew from the post-apocalyptic TV drama The 100. Or perhaps you know him from The Killing, in which he played alpha male cadet A.J., the arrogant authoritarian who appeared in the fourth season.
This year he was seen in the Pacific Rim sequel Pacific Rim Uprising, releasing June 19 on Blu-ray and DVD. In the sequel, Levi plays Russian teenager Ilya, co-pilot of Guardian Bravo and protector of the planet against the threat of Kaiju.
Pacific Rim Uprising takes place 10 years after the first film. Earth has recovered from the destruction the Kaiju wreaked upon it, but the peace does not last long. Meaden, along with co-stars John Boyega, Scott Eastwood and Cailee Spaeny, are all part of a new force who prepare to fight off the impending return of the sea-dwelling monsters using Jaegers — giant mobile weapons that take two pilots to operate.
Things are a little different this time, though. Now the team must also face a surprising new threat in the form of a rogue Jaeger the Kaiju have taken over, as the monsters threaten to vanquish life on Earth using its own weapon. ~Caitlyn Clancey 
What did you do for your audition for Pacific Rim Uprising?
They asked me to sing a song. It was R. Kelly's remix to "Ignition," but I had to sing it with a fake Russian accent.
How did you prepare for the physicality of the role?
That kind of just came in stages. I worked on the accent with our accent coach. And then I found after we did some light military training, mostly marching, that it kind of changed my posture. I had to adjust to that and also make it seem Russian. Then it was just working out and getting into the bodysuit, which kind of also changed the way I moved. I had to be a little bit more fluid at times. It was a different set up from the first one. The first one was a bit more mechanical. This one's a bit more fluid, so from that I actually changed a lot. It made me a little lighter on my feet.
Had you seen the first Pacific Rim before you were cast in the sequel?
Yeah, I saw it when it was in theaters at a midnight screening.
What was the most exciting part about being cast in the second film for you?
I was a huge fan of the first one, I've seen it numerous times, so I was kind of just in awe that I was actually part of it and it didn't really click in until I was actually on set. I kept expecting to get a call that it wasn't actually going to happen. But once you step onto the set and you actually see the world they built — the Shatterdome base, the military base — or when you're actually in the cockpit of the Jaegers and they built the full cockpit, I mean it looks like you're actually in a Jaeger… all of a sudden you feel like you're actually in this world. So it was pretty surreal.
In the film, you play a Russian teenager and your accent is really convincing. You mentioned you had a voice coach, but was there anything else you did to prepare for having that accent in the film?
I watched other Russian actors. There's a certain way that the mouth and the face will tend to go when you're changing the way you have to form words, which comes with any accent, and I kind of found that starting to happen a lot. I started watching Russian news stations which, since we were shooting in Australia, we were lucky to have access to. So I watched a lot of Russian news stations just to get a basic feel for the way they talk and the way they hold themselves.
What was it like working on set with stars like Boyega and Eastwood?
They were great! They just made it fun and kept it fun, never let it get too down or grandiose. That's the nature of it. They tried to keep it light and fun because that's what the movie is — light and fun. So, they'd be joking and having fun, but once it came down to do the scene it was like bam! They dropped right into it.
Are you a big sci-fi fan?
Yes, I grew up on Indiana Jones, Star Wars, comic books. I'm a huge fan of Star Trek.
Did you always know you wanted to be an actor?
No, that kind of came naturally. I originally went to school for writing and directing. I was in Prague going to school, actually, and then I just kind of fell into acting.
Growing up, was there a movie or TV show that inspired you and made you say, "Hey, I want to do that!"
Yeah, there was a lot. I remember as a kid the original Batman films really stuck with me. The first movie I actually remember watching when I was younger was Giant, with James Dean. It's kind of the first memory I have. My parents had a '50s restaurant before I was born that went out of business, and I grew up with these posters of James Dean and Marlon Brando on my wall. I think maybe that had an impact on me.
You've dabbled in writing, producing and directing. Do you plan on returning to any of these mediums in the future?
Yeah! Acting's kind of taken my full focus the last few years, just getting the career on track here. But I'm working on stuff right now so I'm hoping in the next two or three years I'll be back behind the camera regularly.
What can we see you in next?
I have Breaking In with Gabrielle Union, that's currently in theaters. I'm heading back up to Canada, to Vancouver, to shoot a mini-series for CBC and Sundance Channel called Unspeakable, which is about the AIDS crisis and the tainted blood scandal that the Red Cross went through in the '80s. Basically, a bunch of people who needed blood transfused actually contracted HIV. So that'll be a little bit of a change from what I've been doing recently.
How have you been preparing for that role?
A lot of research, a lot of reading, a lot of watching footage and interviews. It's very close to [show creator Robert C. Cooper]. He's very passionate about it so he's had a few ideas. It's just doing a lot of research and trying to understand where Cooper came from, especially with the mentality of today. It's different now than it was in the '80s. In the '80s, people wouldn't let their kids go to school with someone who they thought was infected.
What would you say is your dream role?
I really want to play John Constantine, he's one of my favorite comic book characters and one of my favorite literary characters. I just find him fascinating and cool, and I think I look the part. I'd just have to put on an accent. But that's my dream role, for sure.
Pacific Rim Uprising is available now on Digital HD, and on Blu-ray/DVD on June 19, 2018.
---
---
---
Similar Articles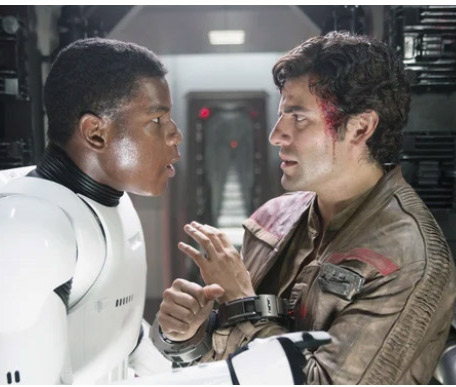 January 8, 2020 | 10 Comments
Oscar Isaac called Disney executives "overlords" after they didn't let his character in Star Wars: The Rise of Skywalker be in a gay relationship with Finn.
---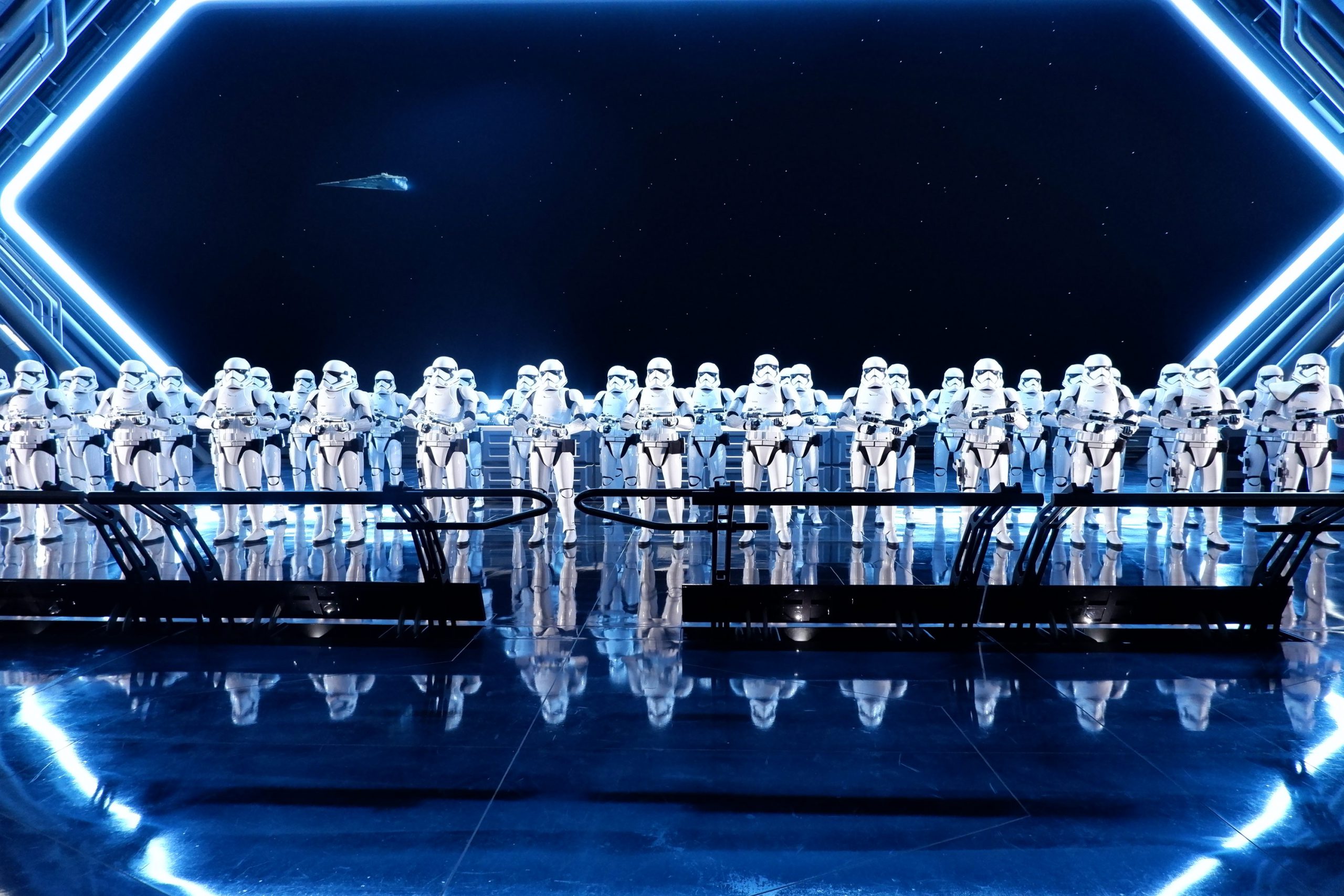 December 31, 2019 | 2 Comments
Find out all about the new and exciting Star Wars: Galaxy's Edge at Walt Disney World. Canadian residents can also save 20 percent off from now until 2/7/20!
---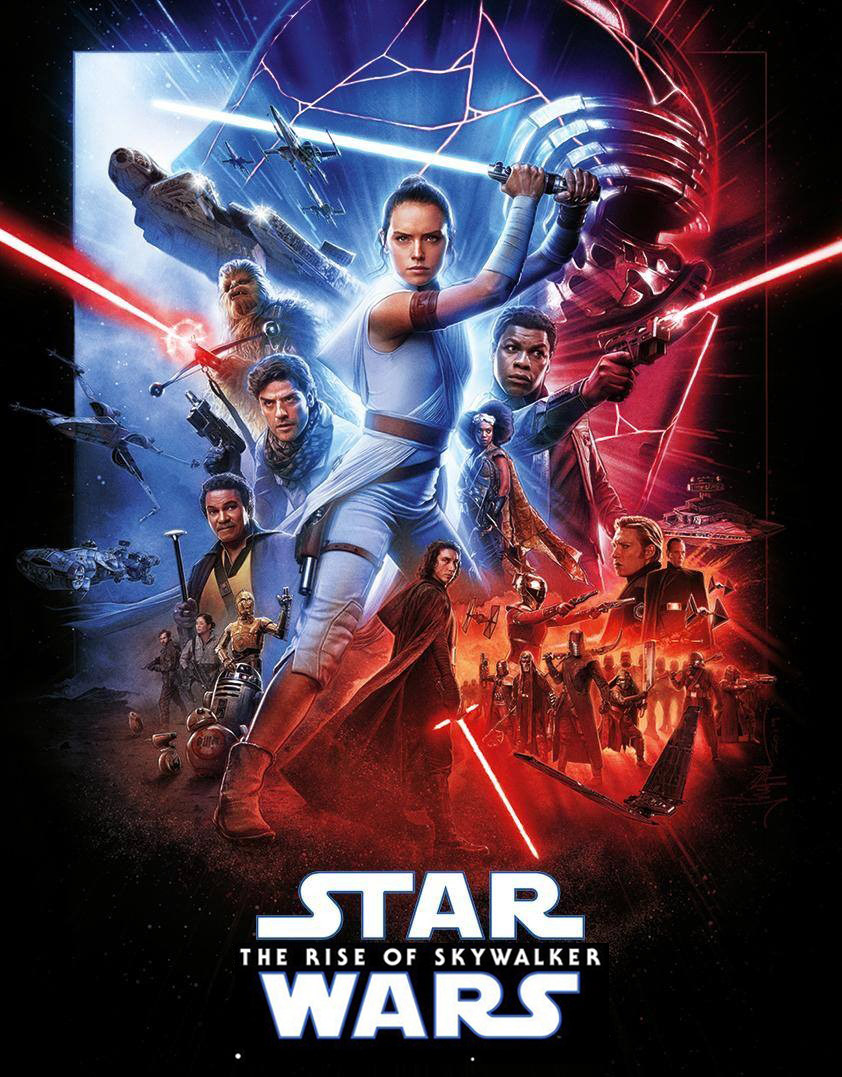 December 18, 2019 | 1 Comment
Star Wars: The Rise of Skywalker has stunning visuals, the iconic score, all the characters we've grown to love and plenty of surprises that fans will love.
---