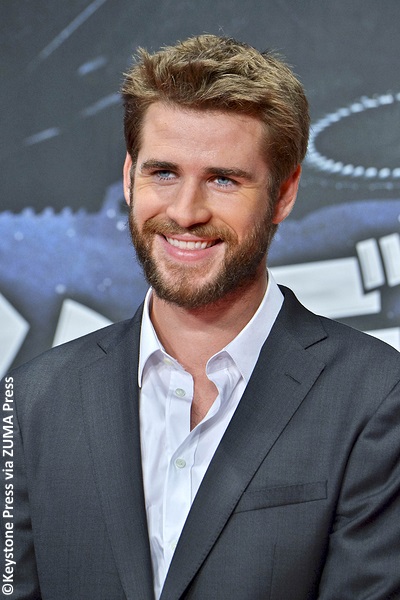 What do you think of when you see the names Jessica Chastain, Ellen Page, Jared Leto, and Kristen Bell?
On top of "enormously rich," "talented," and "good looking," how about "sexy vegan"? Jessica, Ellen, Jared, and Kristen are just a few of the very famous people who've previously been named PETA's Sexiest Vegetarian Celebrity.
Now actor Liam Hemsworth and singer Jhené Aiko have been officially inducted into that exclusive list of animal-loving honorees.
Liam, whose girlfriend Miley Cyrus was voted Sexiest Vegetaran in 2015, was an avid carnivore up until last year but decided to make the switch to veganism after doing some research on the mistreatment of animals.
"After all the information I gathered … I couldn't continue to eat meat," the actor said in an interview with Men's Fitness last October. "The more I was aware of, the harder and harder it was to do."
The Independence Day: Resurgence star said it wasn't just an ethical decision, but one that was motivated by a visit to a nutritionist for a blood-diet analysis.
"He basically told me, based on my blood type and all the other different little tests they do, that red meat was good for me, and that I should start eating more [of it]," he revealed. "So I started doing that."
But the 26-year-old star soon discovered it wasn't a diet he could maintain for very long. "The more red meat I ate, the worse I felt," he said.
Liam also named his Hunger Games co-star and 2012's Sexiest Vegan Woody Harrelson as his inspiration to adopt a meat-free lifestyle.
"There are no negatives to eating like this," the Aussie celeb told the mag. "I feel nothing but positive, mentally and physically. I love it. I feel like it also has a kind of a domino effect on the rest of my life."
Singer/songwriter and fellow sexy vegan Jhené Aiko had a similar experience to Liam, as she decided to go vegan after a health scare that left her in the hospital.
"Changing my diet like that made me feel like I had so much more energy," she told Into the Gloss last year. "But it's a lot of work to live like that. My goal is to totally be completely vegan and only use vegan products, but I'm human and I have to work on it daily."
Do you think Liam and Jhené are the "Sexiest Vegetarian Celebrities" of 2016? If not, who would you nominate? Let us know in the comments!