Lights Out legitimizes fear of darkness – Blu-ray review
By Tribute on October 25, 2016 | 2 Comments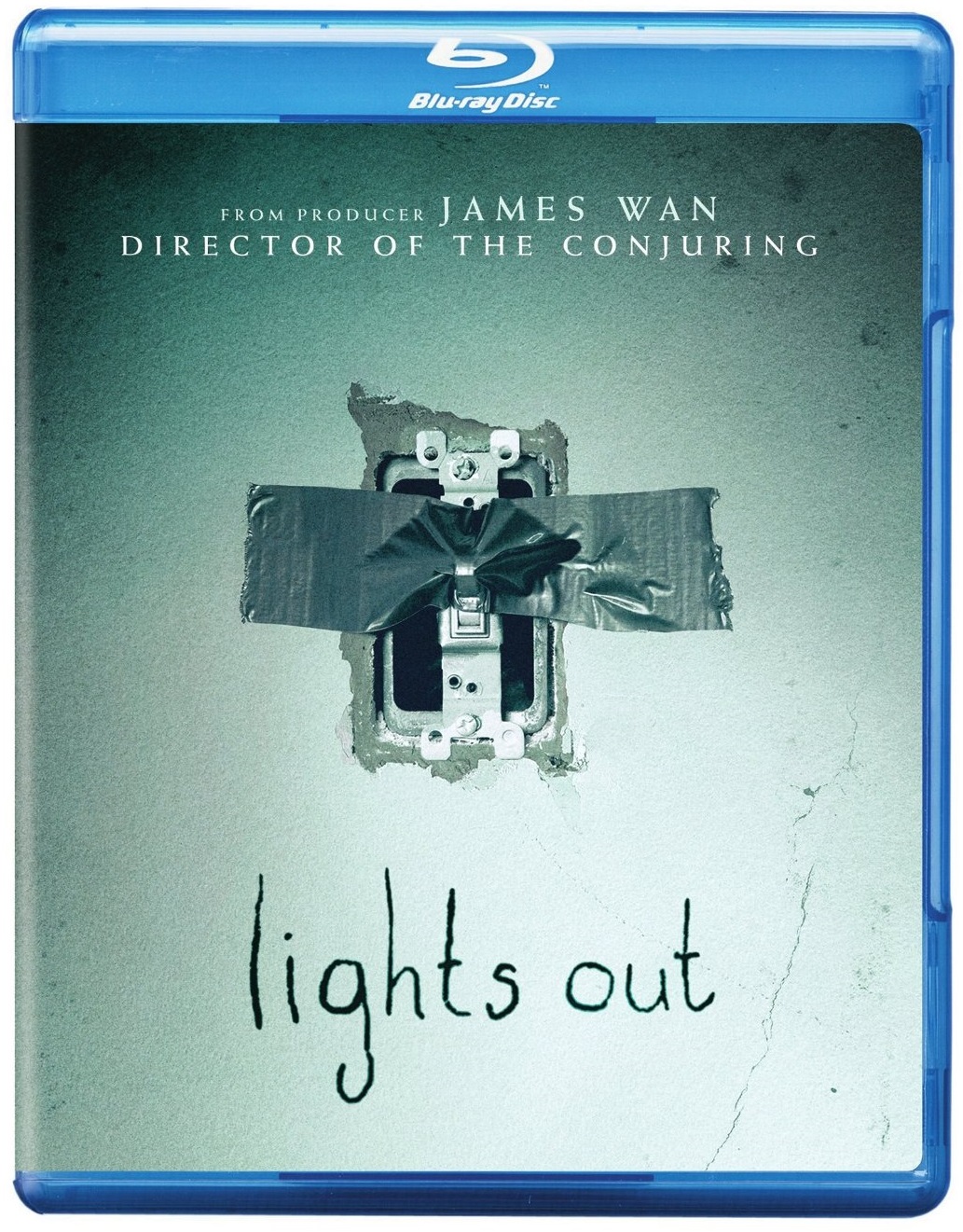 The darkness has long been perceived as a home for all things menacing and sinister. Many people feel that what is concealed by shadow is far more terrifying than what is illuminated by light. For those individuals, a 2013 Swedish supernatural short film written and directed by David F. Sandberg called Lights Out justified that fear.
The premise for the film is simple: a woman discovers that every time she turns off the lights, she's haunted by a cryptic figure. The short resonated with audiences by targeting the commonly-held, spine-chilling fear of darkness, and was expanded to form the basis of a feature length film of the same name.
Produced by James Wan and also directed by David F. Sandberg, Lights Out follows the brother-sister duo of youngster Martin (Gabriel Bateman) and 20-something Rebecca (Teresa Palmer) on a quest to stop a spiteful spirit from relentlessly stalking their family. It's revealed that both Martin and Rebecca are — or at one point were — plagued by a ghostly presence named Diana. As they dive into research to uncover her roots and unearth her vicious motives, a twisted connection between Diana and their anti-depressant reliant mother Sophie (Maria Bello) surfaces.
The nature of Diana and Sophie's complex relationship dates back to when both were patients at a psychiatric hospital. Diana, who had a history of violence and spoke in a demonic voice, developed a dangerous obsession with Sophie. She methodically worked her way into Sophie's life, manipulating her, preying on her fragile state of mind and convincing her that they were friends.
But their dynamic took a dark turn. A treatment Diana underwent to cure her of a rare skin disorder that prevented her from being exposed to light disastrously failed, resulting in her death. Instead of fully passing, though, she mysteriously clung onto Sophie and was able to lurk in the background so long as Sophie remained weak and at her mercy. To ensure this, Diana warded off people to whom Sophie grew attached, including both Martin and Rebecca's fathers.
To confront Diana and end her reign of terror, Martin, Rebecca and her hunky boyfriend Bret (Alexander DiPersia) interfere. They must prove to Sophie that Diana is a malevolent entity with ominous intentions, not a friend in ghostly form.
The highlight of Lights Out is Diana. Although she was once human, she manifests as a towering, black figure more closely resembling a dead tree. Her limbs are long, her hair hangs low over her face and she creaks the way an old tree bends in a breeze. When agitated, she unfurls, rises tall with glowing, piercing eyes and emits a crackling sound that is reminiscent of a cockroach. Her movements are manic, abrupt and unpredictably rapid, making her a presence that perturbs whenever she's glimpsed. Partial credit here goes to the actress who brings her to life, Alicia Vela-Bailey, best known as a stuntwoman but who has acted in The Purge and will appear in next year's Annabelle 2.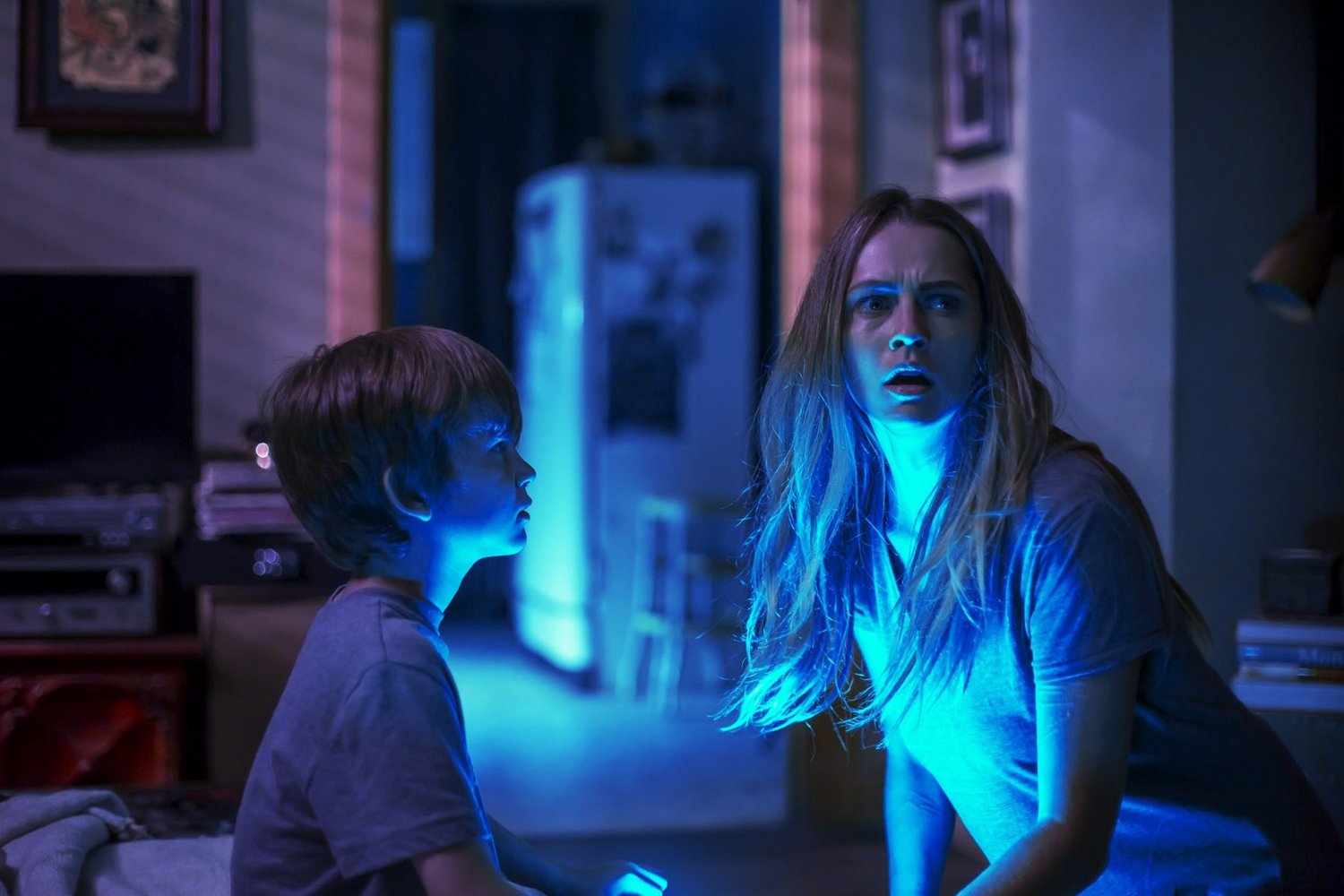 The other actors in the film do their respective parts justice. Gabriel is impressive and demonstrates genuine fear, a quality especially admirable given that he's a child; Teresa displays respectable range, shifting from a guarded punkster with commitment issues to a concerned sister/daughter determined to cleanse her family of Diana's torment; and as usual, Maria shines, conveying psychological instability with sensitivity and delicacy.
Rather than vigorously burn with fear-inducing scenes the way a highly successful horror-thriller does, Lights Out only flickers with frightful moments. For a film that falls on the shorter side (81 minutes), it would have benefited from a steadier sequence of chilling scenes.
There are also gaping holes in the plot. How Diana managed to gain a stranglehold on Sophie and trick her into thinking they're friends is never explained. The biggest question mark, though, lies in the details of Diana's ability to move. It's established that her skin disorder prohibits her from stepping into light. At one point, we see her skin sear and sizzle when light is cast on her. But somehow she is capable of transporting herself from a brightly lit hallway outside Rebecca's apartment door, through Rebecca's illuminated home and to her goal destination under Rebecca's bed. This inconsistency is a flaw of Eric Heisserer's screenplay.
But despite the blemishes in the body of the film, the ending of Lights Out features a surprise that is both bold and brave. Eric Heisserer earns back some points for this, and Warner Bros. deserves praise for giving it the green light.
Costing less than $5 million to make and earning that back four times over in its opening weekend, Lights Out ranks among this year's most successful thrillers. It doesn't disturb or deeply unnerve, but it gives the darkness a face that viewers will remember when lights are both off and on.
The Blu-ray's single special feature is a series of deleted scenes, including an alternate ending.
If you've seen Lights Out and care to rate/review it, click here. To read our interview with Lights Out producer James Wan, click here. ~Matthew Pariselli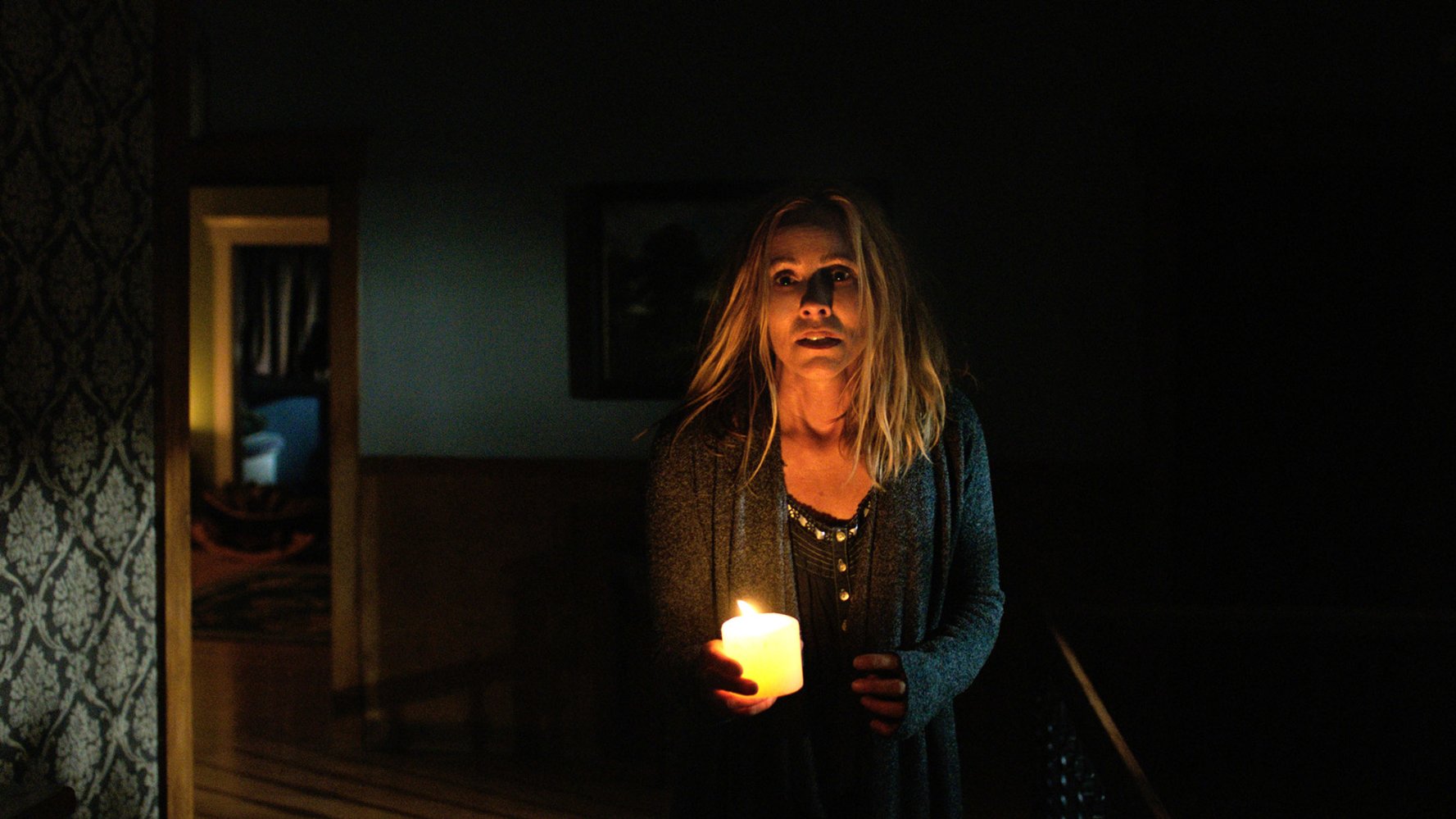 ---
---
---
---
Similar Articles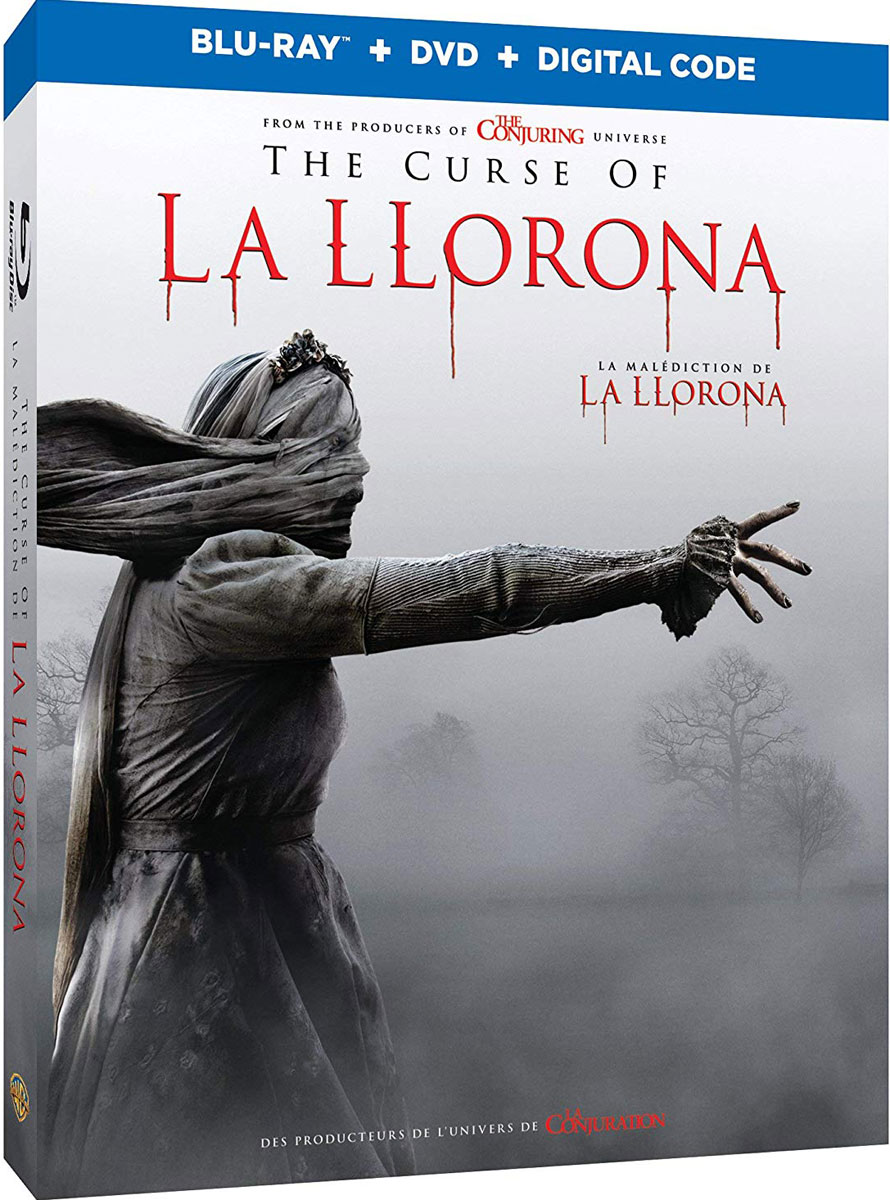 August 6, 2019 | Leave a Comment
Now available on Blu-ray and DVD, The Curse of La Llorona offers up an interesting expansion into James Wan's Conjuring universe, while delivering the franchise standards in scares.
---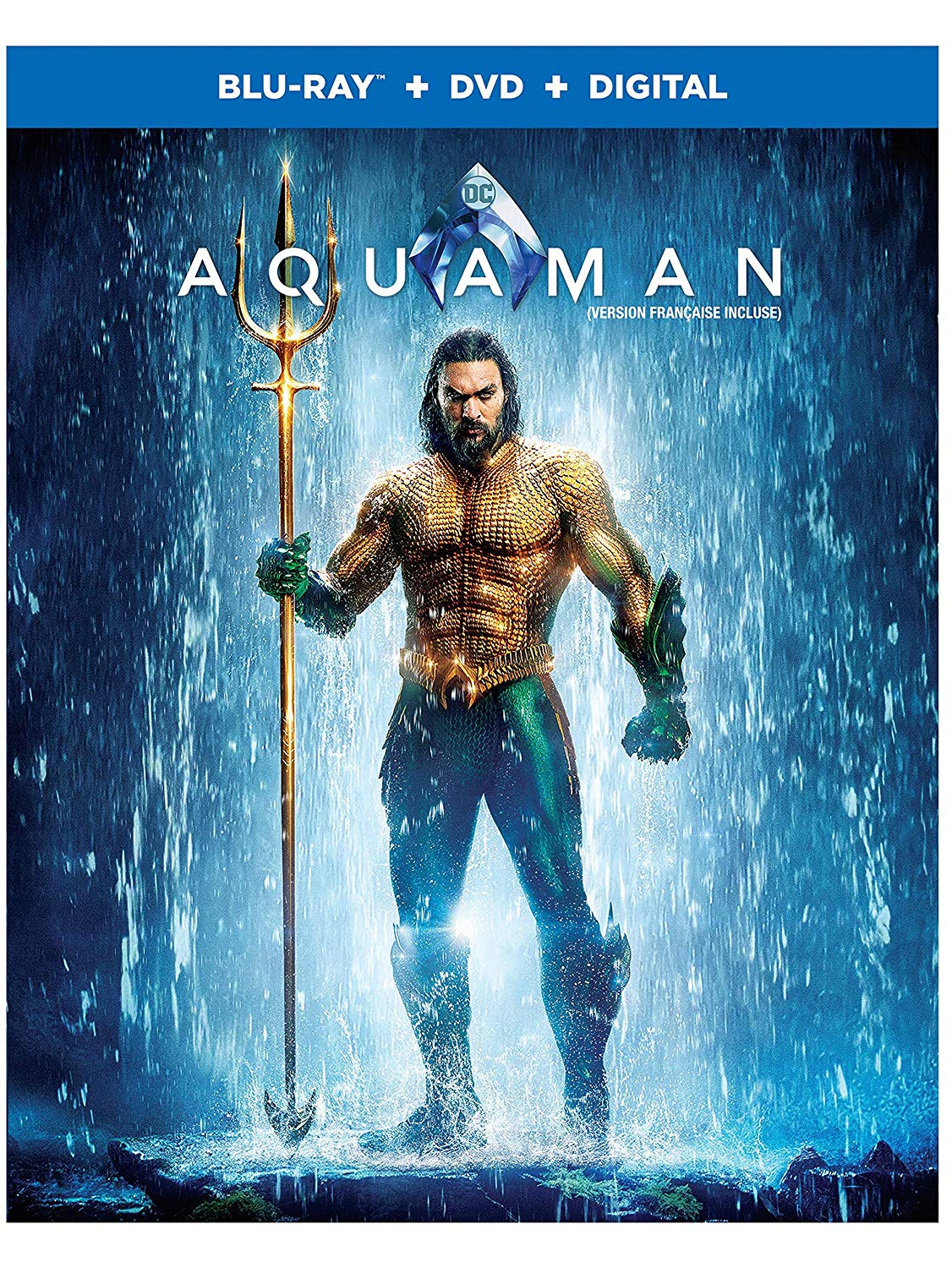 March 26, 2019 | Leave a Comment
Aquaman, now available on Blu-ray and DVD, represents a tide of change for DC films, brimming with fun and adventure and carried by its star Jason Momoa.
---
December 20, 2018 | 4 Comments
The new DC superhero film Aquaman is entertaining and fans will enjoy the ride. Jason Momoa, Nicole Kidman and Patrick Wilson make this film a success!
---