Linda Hamilton confirmed to return for Terminator 6
By Alexa Caruso on September 20, 2017 | 3 Comments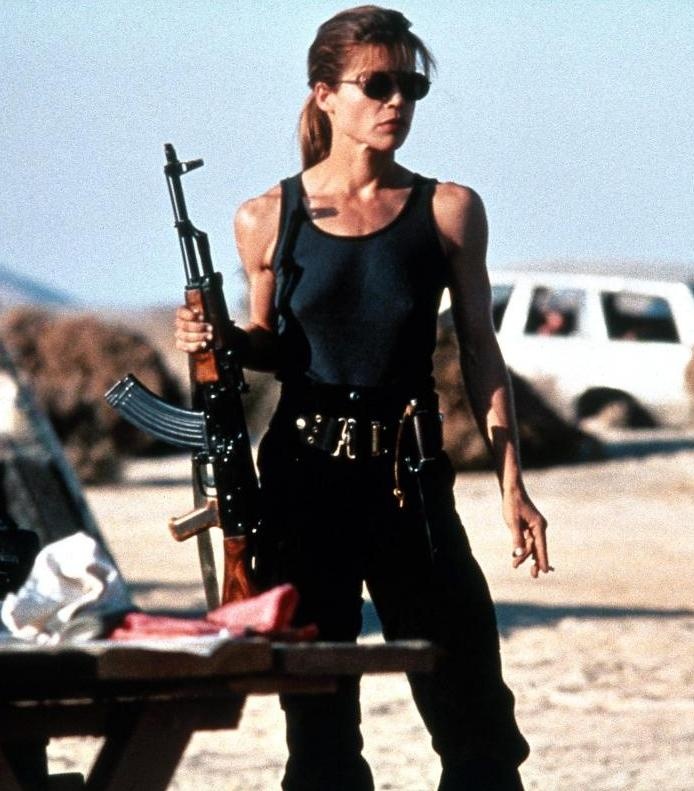 One of cinema's best female badasses is returning to her classic sci-fi franchise — Linda Hamilton is reprising her role of Sarah Connor for the upcoming Terminator 6.
According to director James Cameron, who is planning to reboot the popular franchise, Linda is the next key element to be added to the reboot in addition to Arnold Schwarzenegger: "As meaningful as she was to gender and action stars everywhere back then, it's going to make a huge statement to have that seasoned warrior that she's become return."
This news comes as Cameron was speaking at an event celebrating his first two Terminator films. It also comes after he slammed Patty Jenkins' Wonder Woman for all the "misguided" praise it's gotten, as he believes Wonder Woman is still an "objectified icon." Cameron then proceeded to compare Wonder Woman to his Sarah Connor, whom he says earned the respect of audiences through "pure grit."
Cameron is also trying to level the playing field of aged action heroes, adding, "There are 50-year-old, 60-year-old guys out there killing bad guys, but there isn't an example of that for women." In addition, he's looking to develop the story around a new female character: "We're starting a search for an 18-something woman to be the new centerpiece of the new story," Cameron said. "We still fold time. We will have characters from the future and the present. There will be mostly new characters but we'll have Arnold and Linda's characters to anchor it."
But regardless of who is the better female character and all the gender talk, you can't deny that Sarah Connor is as big a part of the Terminator story as the Terminator itself, and if you're going to try to improve on what some fans believe is a now-failed franchise, you might as well bring back an old favorite.
With classic characters back in the mix, the franchise's best director writing the story and Deadpool's Tim Miller slated to direct, the future looks bright for Skynet. ~Alexa Caruso
---
---
---
---
Similar Articles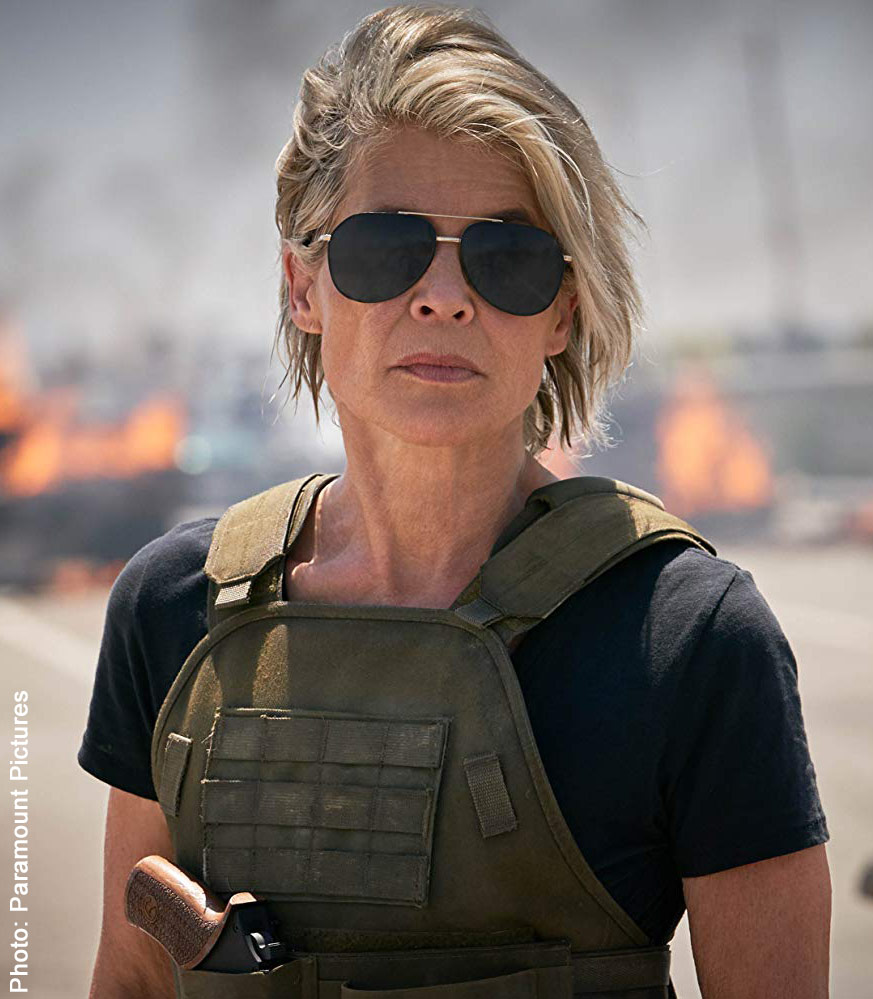 January 30, 2020 | 1 Comment
We chat with Linda Hamilton about returning to the Terminator franchise with Terminator: Dark Fate, her relationship to co-star Arnold Schwarzenegger and more!
---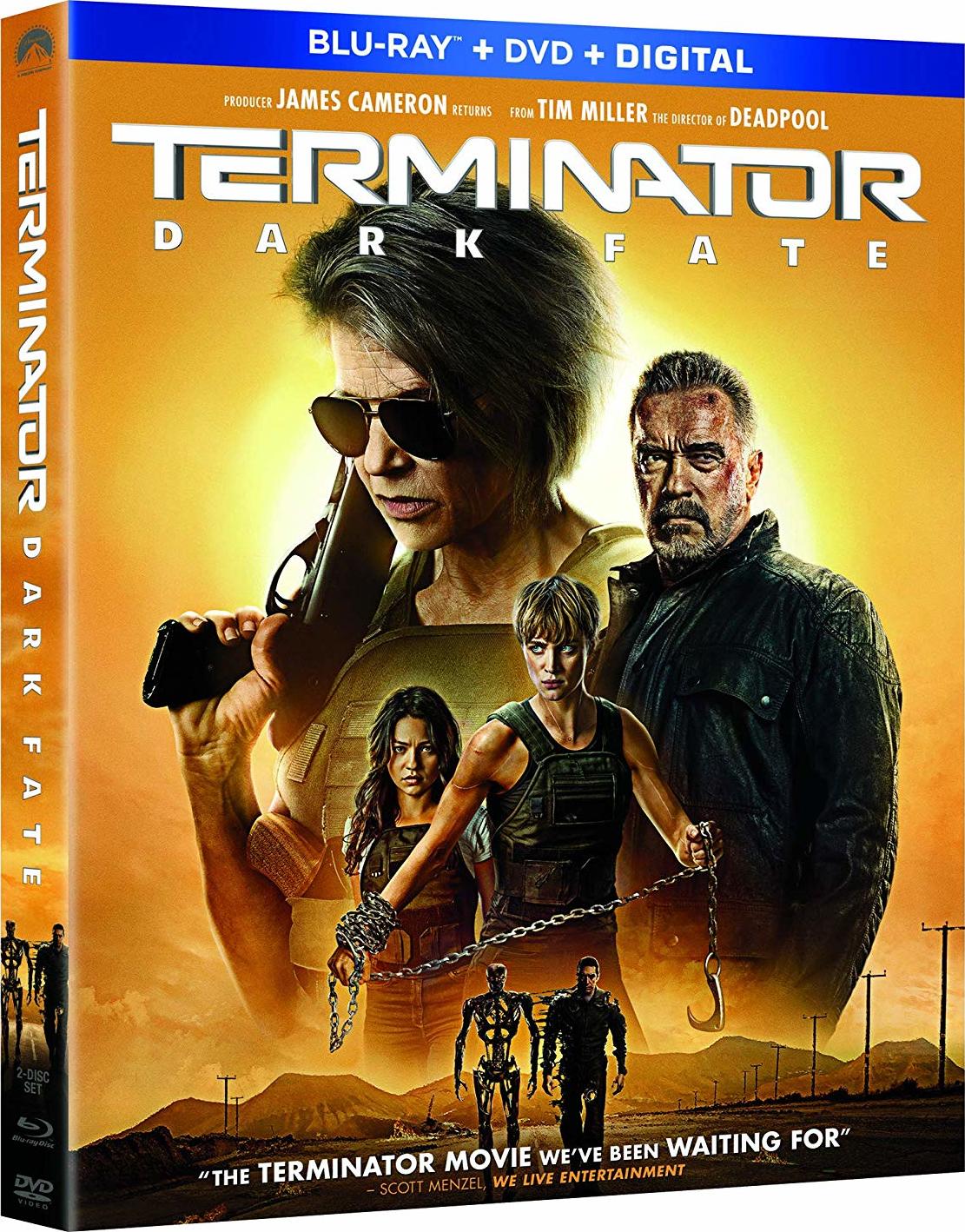 January 28, 2020 | Leave a Comment
Linda Hamilton, the original Sarah Connor, and the Terminator franchise are back with Terminator: Dark Fate, as the latest entry in the series hits home theaters.
---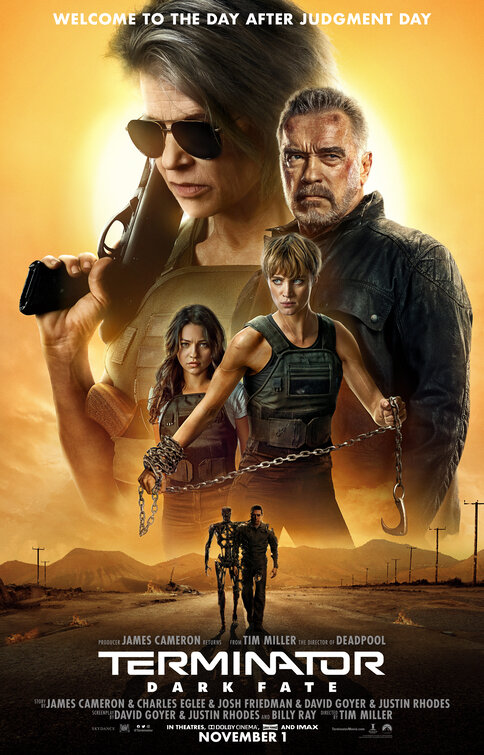 October 31, 2019 | 6 Comments
Terminator franchise icon Arnold Schwarzenegger returns in Terminator: Dark Fate. Joining him this time around is series star Linda Hamilton as Sarah Connor.
---