Lindsey Shaw talks Pretty Little Liars
By Tribute on January 9, 2013 | Leave a Comment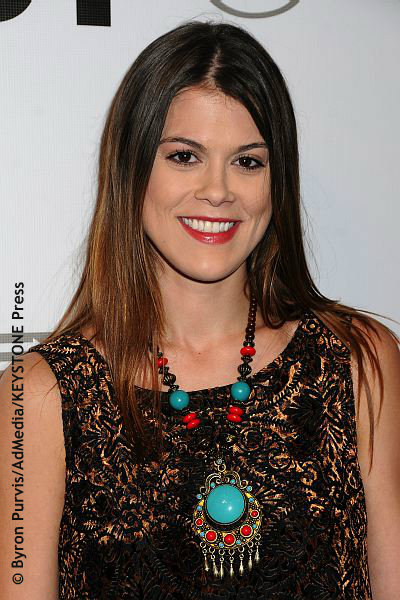 Pretty Little Liars returned last night with the premiere of season three, part two. There were devious schemes, sneaky break-ins, even a fire — and that was just the first episode. To find out what else is in store, we caught up with Lindsey Shaw, better known to PLL fans as Paige McCullers. Over the course of the series, Lindsey's character has gone from being a jealous teammate, to a suspected killer, to Emily's (Shay Mitchell) protective girlfriend. Although she didn't actually appear in last night's premiere episode, rest assured the Emily-Paige saga will continue. Lindsey also dishes on handling the never-ending plot secrets, being a role model for teens and which director would be a "dream come true" to work with.
Is it true when you first signed on as Paige it was only going to be for a few episodes?
Yeah it was. I think whenever you're introducing a new character you have to see what the reaction is on set, so they're always pretty cautious at first. I thought it was going to be a done deal but then it turned into something a little more than that, which is awesome.
What was your reaction when you found out they were extending your character on the series?
Well, for the first season they kind of just let me know episode by episode. I was like, "Oh, cool another episode," and then I was like, "Oh, wow another one!" It didn't really dawn on me that it was turning into something until I was sort of done with that first group of six. My character was still kind of open. I was so, so, so pleasantly surprised that I got to be such a big part of the third season — it was such a blast. But like I said you just never know on this show when you're staying and when you're going.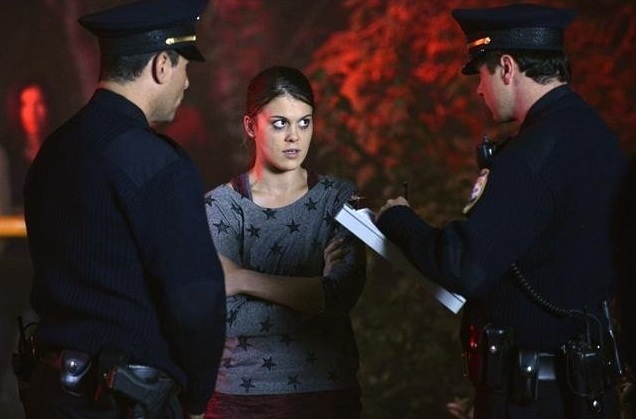 You've done some pretty light-hearted roles, like Ned's Declassified School Survival Guide and Aliens in America, and then to do an intense plot like Pretty Little Liars, what was that transition like for you?
I really always thought comedy was my strong suit – I enjoy comedy so much and seriously before this, my entire TV resumé was half-hour comedies. I don't know if I just didn't think about it as much, but when I started doing these dramatic scenes I was like, "Oh my goodness, this is a world I have totally never experienced on a set." It was the most liberating thing to be bawling, crying during these scenes, which is something I was having a real block in my [acting] class doing, and sort of being on this set and being able to do that week after week. It was very empowering and cool and I unlocked this whole other part of myself that I didn't even know I had. A lot of that is thanks to Shay Mitchell and the amazing writing on this show. It was such a tremendous experience, and very vulnerable and opening. I've had an absolute blast playing this character.
There are so many twists and turns on this series – do you usually know ahead of time how things are going to play out or is it  surprise?
Absolutely not, we know nothing in advance. We're sitting at the table with our mouths open, just as shocked as when the viewers see it. They do a really good job of keeping things under wraps and sort of keeping everybody on their toes. It's an experience for us too to find out what's going to be going on. We have our own mini viewing party everytime we read the script. So, it's just as dramatic for us.
How do you keep up with all the twists and secrets?
Honestly, that's very, very hard and I cannot even say that I am up to date on all of those secrets. All you kind of do is stay within your storyline, and everybody else seems to come in and out of your storyline at some point. So, you're kind of hooked in but you can really only be responsible for your life.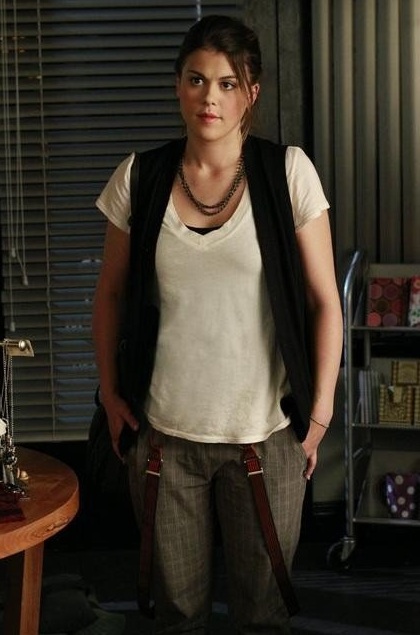 Paige is pretty multidimensional. She starts off as kind of the enemy, now she's the girlfriend, even a victim. Do you do anything to prepare for all the different elements of your character?
I think we've all had times in our lives where we all feel like the enemy, the girlfriend and the victim. It's kind of just real life. We've all had experiences — maybe with not with those external circumstances exactly — but you just draw from the most real place you can. You just try to be as honest as you can. I look at Shay and just try and tune into her, and when they say "Action" everything really dissolves away and you're kind of just in it and the scene takes on a mind of its own.
You and Shay have great chemistry on screen. Did that come naturally or was it something you had to work at?
No, it really did come naturally. I think we just vibed as people. I think she is just beautiful and wonderful and exquisite, such a great person. I would describe her as the first real humanitarian of our generation that I feel like I've met because she is so incredibly involved in charities and causes and she has such a beautiful outlook. I'm sort of a spiritual person so we would connect on that level. We would always have these really deep talks in the middle of a take. I have so much love for Shay Mitchell.
What would you say your favorite part is about playing Paige?
My favorite part about playing my character is that she gets knocked down and gets back up. She makes mistakes and she really fumbles along the way and she is very vulnerable in this transformation in her life. Even if there is some resistance at the beginning, she always comes around to really accept every part of herself and her experience. She's confident and doesn't let her past bring her down or sort of decide her future. And I love how much she's changed and how strong she's become.
A lot of people regard your character as a significant role model for teens, especially young people struggling with their sexuality. How do you feel about having that kind of an influence?
I feel so honored. I think this is absolutely the most socially relevant and significant role that I have ever played because it is such a reflection of the transformation we're going through as a society. And the fact that this story can get out there and be told and is sort of at the forefront of making this part of mainstream culture and entertainment is absolutely extraordinary — this is exactly what art is supposed to do. It's supposed to be a clear, true representation of life. The feedback from fans has been one of the most spiritual experiences of my life. I had no idea that I could reach out on a scope like that and I'm just truly honored. I just really hope her story can keep inspiring because that's the best result for my job.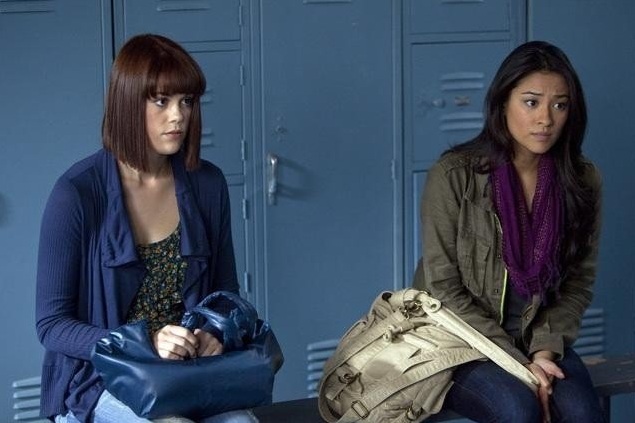 Can you give us any hints about what to expect for the rest of the third season?
I think as the second half of the third season develops, Paige is definitely going through some trauma from the summer finale and sort of dealing with all of that and all of the feelings that come up. She really has to lean on Emily to get her through. She questions everything, she's scared for her life and we see Emily being the strong one, which is so nice. It's just another really beautiful chapter in their story. And then you kind of see Paige get her fire back. She makes an alliance, she gets fiery again. But I think a lot of the trauma and isolation are really what are a big part of their story in the second half.
So what's next for you?
Hopefully coming back in the fourth season but also just a lot of auditioning. I have a DVD coming out, which was actually shot in Canada, called Love Me and it's starring Jamie Johnston and Jean-Luc Bilodeau, both Canadian. So that is coming out on DVD in January and other than that, just plugging along, waiting for March to possibly go back.
Is there anyone that has been an inspiration for you when it comes to your acting career?
There are so many! I really love Sandra Bullock's career. I really love Emmy Rossum's career. I love every indie drama that's out there. I just want to play interesting parts and I have a great love for TV so just anything that continues to be inspiring and helpful and fun. Infinite possibility.
Are there any actors or directors that you've always dreamed of working with one day?
Darren Aronofsky, hands down. My favorite film is The Fountain and that is just the most spiritually wonderful experience. I am so blown away by Darren Aronofsky's mind and imagination and all the work he's put out. So, if I could work with him that would be a dream come true. ~Soriyya Bawa
---
---
---
Similar Articles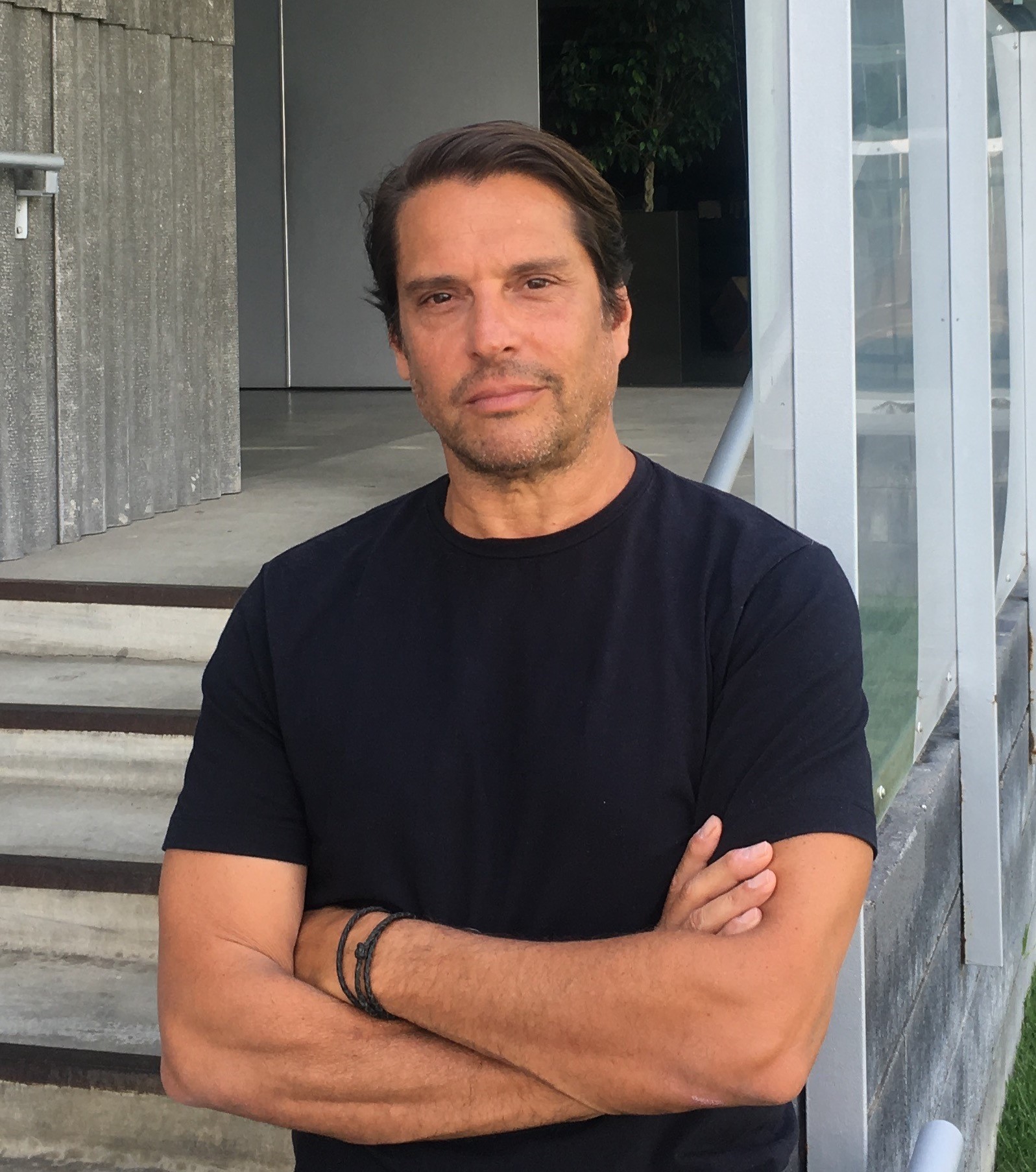 December 19, 2017 | Leave a Comment
We chatted with the Philip Messina, production designer for mother!, who worked with Darren Aronofsky to stage the house, which resembled a human brain.
---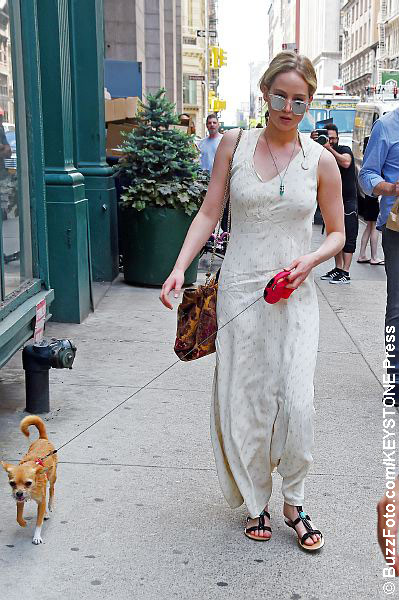 November 22, 2017 | 3 Comments
Jennifer Lawrence and Darren Aronofsky have ended their relationship after one year together. The pair began dating after working together on mother! last year.
---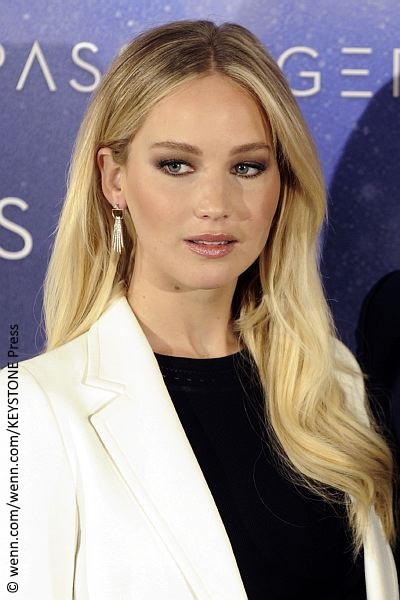 September 22, 2017 | 11 Comments
Oscar-winner Jennifer Lawrence gave critics the middle finger at a recent screening of her new film mother! hosted by members of The Academy in New York.
---