Little Women adaptation is brilliant – movie review
By Marriska Fernandes on December 23, 2019 | Leave a Comment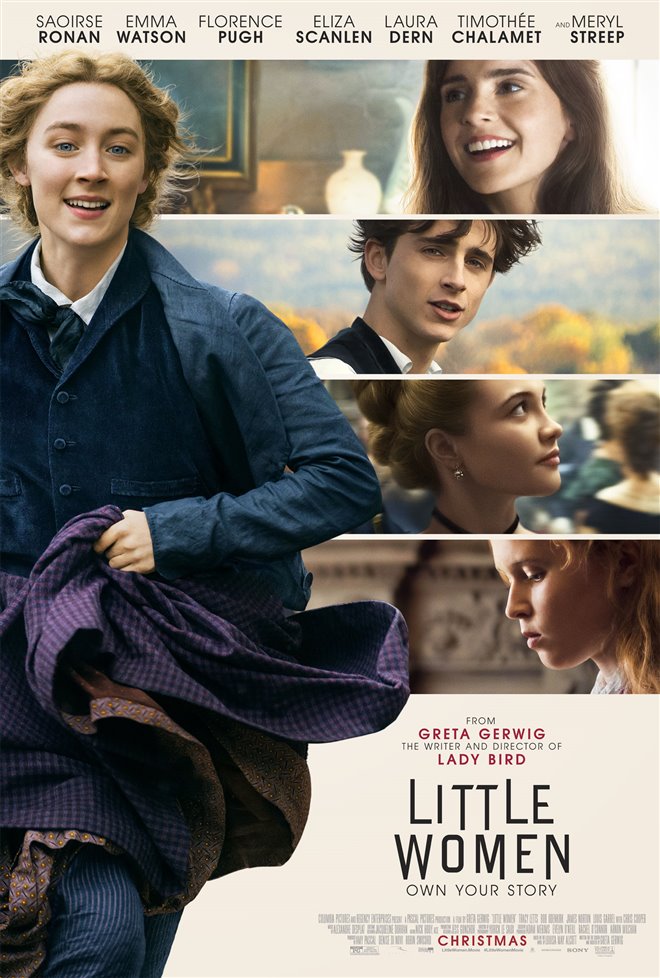 To bring freshness, warmth and nuance to an adaptation of a classic novel that has been adored for generations is no easy feat, and yet Greta Gerwig proves with Little Women that she's an ambitious and supremely talented storyteller.
She does this by assembling a dream cast — each of whom adds life to the characters I had imagined when I read the novel eons ago. Even though Louisa May Alcott's American classic was published 150 years ago, Greta's craftsmanship with this film makes the story as relevant as ever.
Set in the 19th century, the film opens with writer Jo (Saoirse Ronan), who is living on her own in New York. She is seen negotiating her first story with Mr. Dashwood (Tracy Letts), editor of the Weekly Volcano, who advises her that any story with a female protagonist should have her either married, or dead by the end.
We are then introduced to Jo's younger, impulsive and vain sister Amy (Florence Pugh), who is studying painting in Paris while staying with Aunt March (Meryl Streep). Eldest sister Meg (Emma Watson) is a married woman living in a cottage with her school teacher husband John Brooke and their two children.
The movie then slips back in time to seven years earlier, when the March sisters were, indeed, little women. Meg, Jo and Amy are living with their painfully shy sister Beth (Eliza Scanlen) and their mother Marmee (Laura Dern), while their father (Bob Odenkirk) is away serving in the Civil War. The March household is bustling and lively, and the sibling rivalry is relatable — we also see how they're gracious and generous despite being poor, when the girls offer their Christmas breakfast to a family in need.
Their curly-haired new neighbor, Theodore "Laurie" Laurence (Timothée Chalamet), immediately becomes a fan of the March sisters, but especially of the always flirting and teasing headstrong Jo, whose ideas of marriage and love are different from those of society. The movie frequently slips back and forth in time, as we see the fate of each sister, as they each choose to follow their heart.
Gerwig handles the most complex themes of 19th-century society and economic pressure with delicacy, but still infuses modern elements that make her interpretation of the novel utterly relatable. The film welcomes, with open arms, a new audience who may not be familiar with the book, as well as returning fans. It's a guaranteed award season contender, paving its way to the Oscars.
The movie belongs to Saoirse Ronan. She drives the movie forward just as fiercely as she brings Jo to life. She questions life, love and her career with such audaciousness that we root for the heroine throughout the film. A very memorable scene is when Jo expresses her desire to be a great writer, but her ambition comes at the cost of terrible loneliness — it's a heart-wrenching dilemma that Saoirse embodies as Jo. She deserves her recently announced Golden Globe nomination for Best Actress.
Another standout actress was Florence Pugh, who played Amy — the bratty and obnoxious sister. Yet Florence's interpretation of the character makes her endearing at the most crucial moments. This is evident when she acknowledges a woman's place in society or even when she firmly stands her grounds as she yells, "I've been second to Jo my whole life." Florence has impeccable comic timing, often being the one to crack up the audience with her well-timed dialogue.
The film is rendered so beautifully that it's almost perfect. I only wished it didn't jump back and forth through time so frequently. I would have preferred to see the scenes in chronological order. Emma Watson doesn't get a chance to fully flesh out her character as Meg. While Meryl Streep gives a memorable turn in her short scenes, I would have liked to see her character have more to do.
Little Women is one of my favorite films of the year, not only because it captures the essence of the novel, but the performances turned in by the cast leave you wishing you were one of the March sisters, and reaching out to your own siblings, just as I did. Four out of five stars. ~Marriska Fernandes
If you have seen the film and would like to write a review, click here. There's also an Audible Original version of the book, read by Laura Dern and other cast members. Little Women opens in theaters Christmas Day.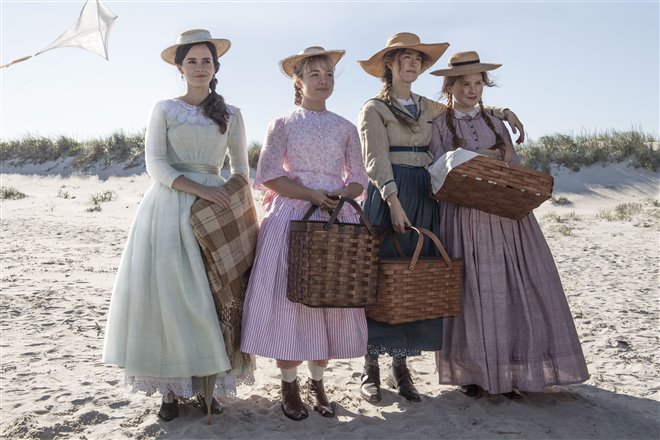 ---
---
---
---
Similar Articles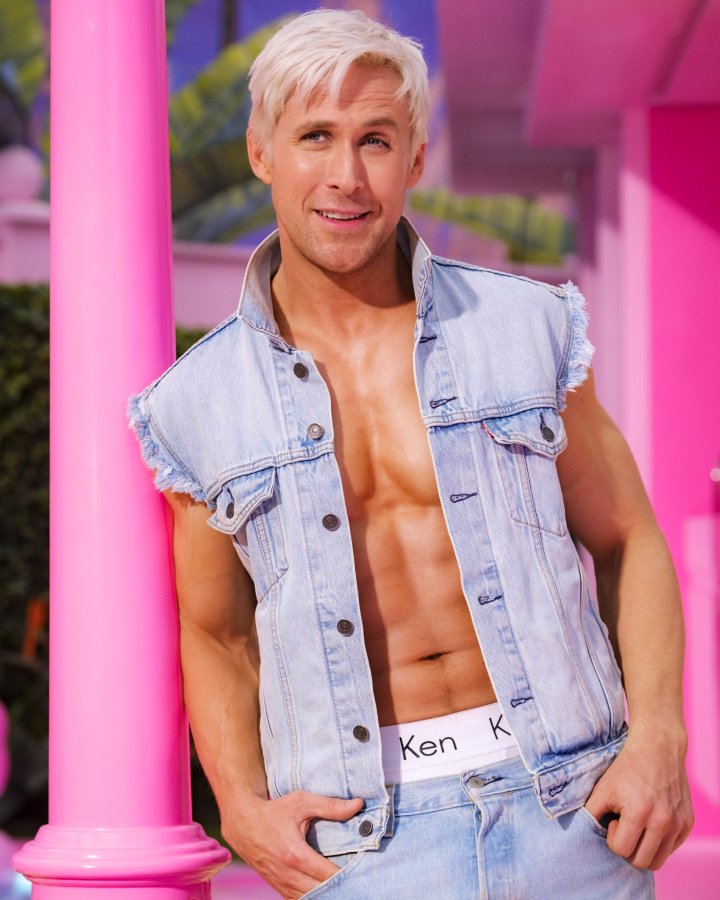 June 16, 2022 | 1 Comment
A new photo of Ryan Gosling starring as Ken in Barbie (2023) has arrived. Promotional images also show Margot Robbie as Barbie herself smiling in her pink car.
---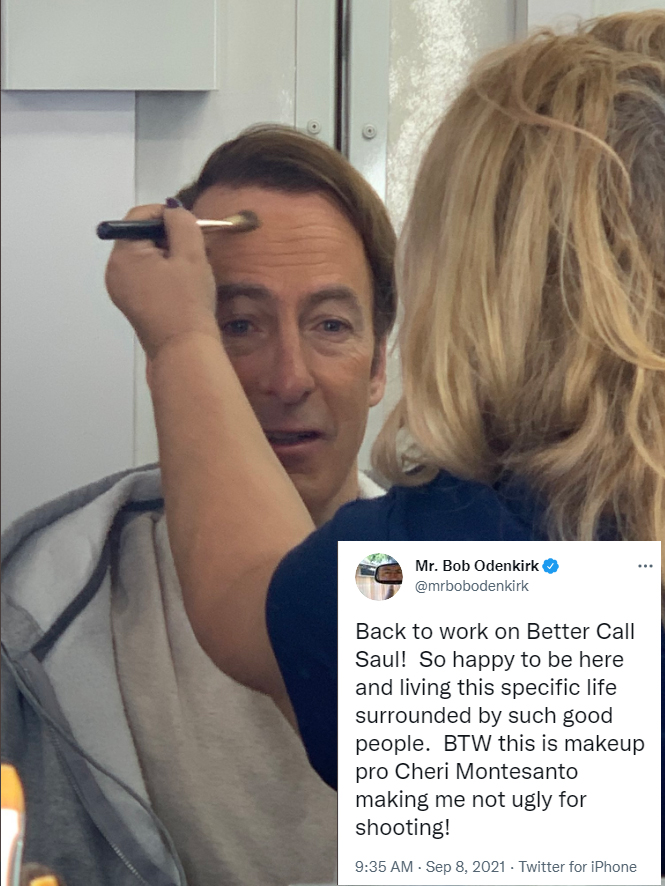 September 8, 2021 | 1 Comment
Bob Odenkirk tweeted he is back at work on his hit TV series Better Call Saul six weeks after suffering a debilitating heart attack on the set in New Mexico.
---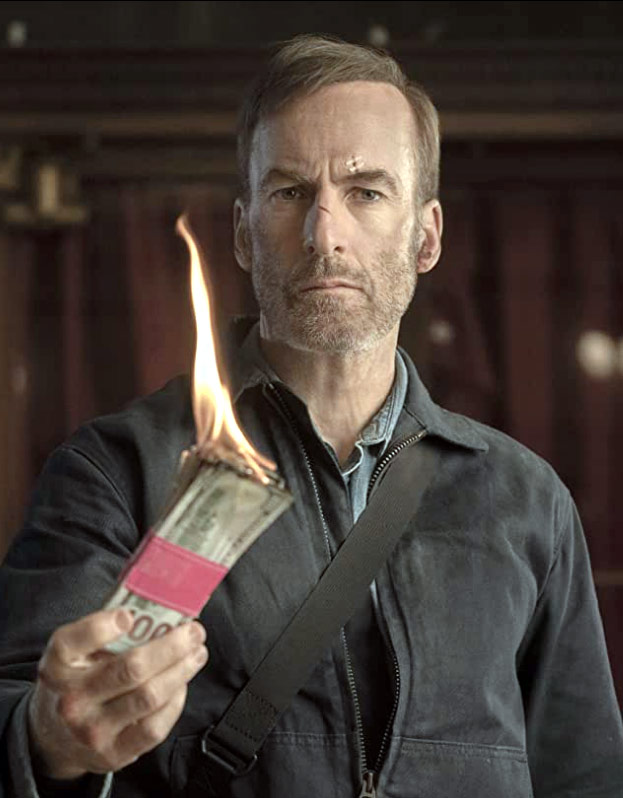 July 28, 2021 | 9 Comments
Better Call Saul star Bob Odenkirk was rushed to the hospital after collapsing on set in New Mexico during filming of the sixth and final season of the series.
---