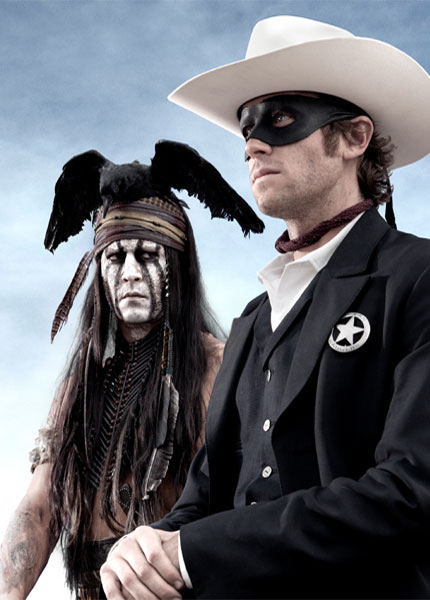 Johnny Depp's new movie The Lone Ranger is facing legal troubles. The California Division of Occupational Safety and Health (Cal/OSHA) deemed that Silver Bullet Productions, the company behind the film's production, was directly at fault for the death of a crew member on set and is fining the company $61,445.
On September 21, 2012 at the Polsa Rosa Ranch in California, diver, welder, and water safety expert Mike Bridger, 48, suffered a heart attack while cleaning a water tank in preparation for shooting a scene. Bridger was alone in the tank at the time. Crew members eventually found him and called 911. He was airlifted to a local hospital but was pronounced dead shortly after his arrival.
The fines come after an investigation into Bridger's death revealed that numerous health and safety regulations weren't being followed. The violations include, among other things, failure to have a dive supervisor at the location, failure to enforce regular medical exams for crew members, failure to follow basic safety regulations related to diving operations, and failure to provide adequate health and safety training for employees. Cal/OSHA determined that if these violations had not been committed, the incident likely would not have occurred.
This isn't the only death that has occurred at the Polsa Rosa Ranch during filming of a production. This past February, three men were killed in a helicopter crash while filming a new reality TV show for the Discovery Channel. ~Cassie Jasinski