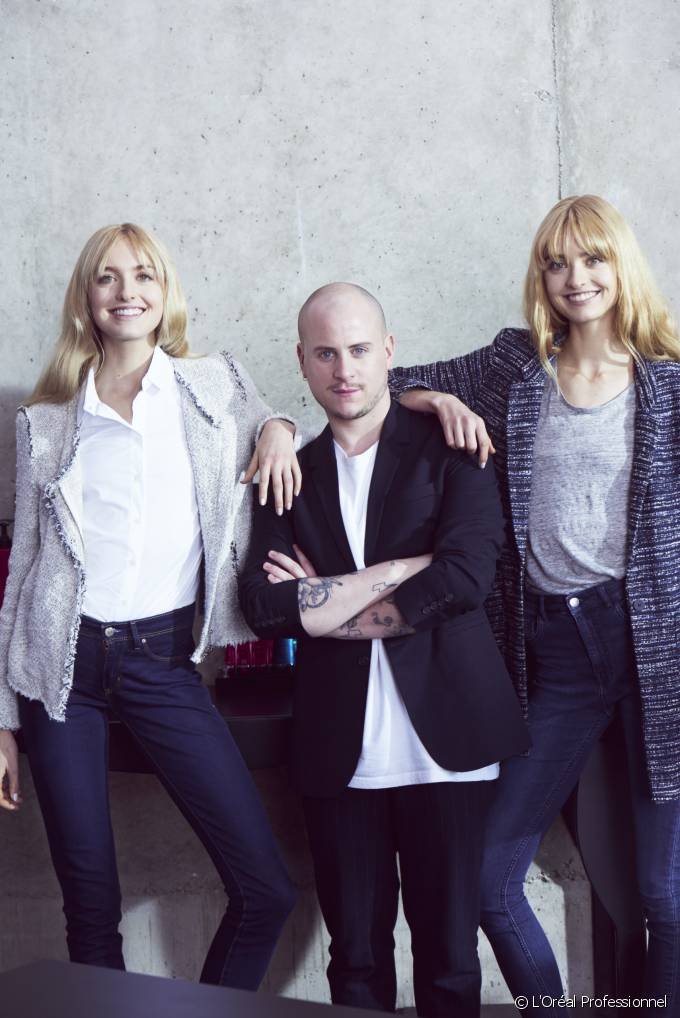 L'Oréal Professionnel is testing its PRO FIBER treatment on the fashion savvy Soles Sisters, Baylee and Kelsey, at Paris Fashion Week, which runs from March 1st to March 9th. The South Carolina twins have graced the runways for some of the biggest fashion gurus and they know what it's like to suffer from damaged hair.
They explain: "In one day, we can have like 6 or 7 hairstyles. A single fashion week is like almost 2 months of regular hair damage! We've heard a lot about PRO FIBER, in the media, on Instagram, from all the hairdressers we work with… So we really wanted to try this new generation of repairing haircare! I can't wait to see if it truly is long-lasting!"
L'Oreal is using the fashion week platform to test their new PRO FIBER treatment. While one sister will use a standard hair repair product, the other will get the PRO FIBER treatment.
What exactly is this PRO FIBER treatment? After 15 years of research, they have introduced this patented technology – the APTYL 100 molecular complex. It stays in the hair fibres to repair the damage that straightening, coloring and styling seems to cause. Once the product is applied at the salon for instant regeneration, it can be re-applied at home for up to four shampoos.
The celebrity sisters will be sharing their experience on Instagram as well as the results of this 10-DAY PRO FIBER Fashion Week Challenge.