Luke Cage showrunner Cheo Hodari Coker on season two
By Marriska Fernandes on June 14, 2018 | Leave a Comment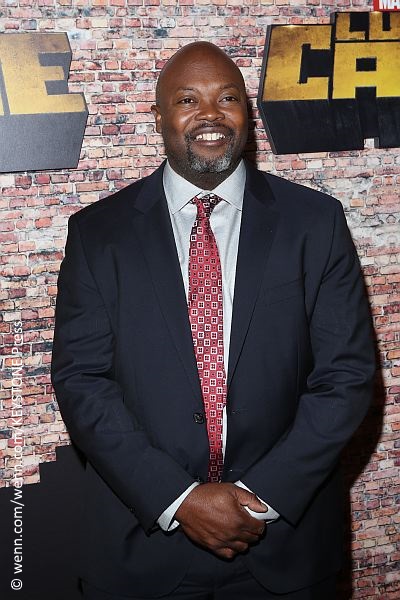 Season two of Marvel's Luke Cage, which premieres on Netflix on June 22, introduces two new villains and delivers twice the entertainment.
Series showrunner Cheo Hodari Coker is just as ecstatic about season two, which returns two years after the series premiered in 2016. We chatted with him and co-executive producer Karim Zreik in Los Angeles about all things Luke Cage, including Alfre Woodard (who plays villain Mariah Dillard), and the political relevance of the show.
How is this season's Luke different from how we last saw him?
Cheo: The Luke Cage you saw in season one was a reluctant hero. He was trying to figure out if he wanted to be a hero in the first place. And then fate intervened and forced him to step up his game. The Defenders happened very quickly, over a two or three day period. And this takes place takes six months, maybe a year… much after The Defenders. He's out, he's been exonerated and he and Claire have a relationship. This is a Luke Cage you know you can find at the barbershop. You know who he is and where he is. How does that celebrity affect his ability to be a hero? He doesn't have a mask. He doesn't have a cape. They actually have an app that tracks him, they call it the Harlem's Hero app.
So it's really just him trying to navigate fame and that wall of separation, and what comes with fame that leads him to a place of vulnerability from Bushmaster and him getting knocked on his behind and picking himself up. One of the things we talk about in the writer's room is the Mike Tyson quote: "Everyone's got a plan until they get hit." With [reference to] Luke fighting somebody like Bushmaster, who represents something very special — he's not bulletproof, he's bullet resistant. His powers come from a different place than Luke's do, but they still have the same effect of being a very formidable opponent.
What did you want to do with Mariah, played by Alfre Woodard?
Cheo: Everything, because Alfre is incredible. Alfre in some ways, as you get deeper into the season, will prove to be the biggest bad. You can't really say that Bushmaster or Mariah Dillard is a bigger bad, because they both do some pretty heinous things. But what I will say is that all of our villains have dimension. Bushmaster, from his perspective, is very righteous in what he does. Alfre's portrayal of Mariah Dillard is a woman who's conflicted on a moral level, but not paralyzed. She evolves, reacts to things. There's very good reasons for feeling the way she feels, but when she makes a decision, when she turns a corner, that corner is turned.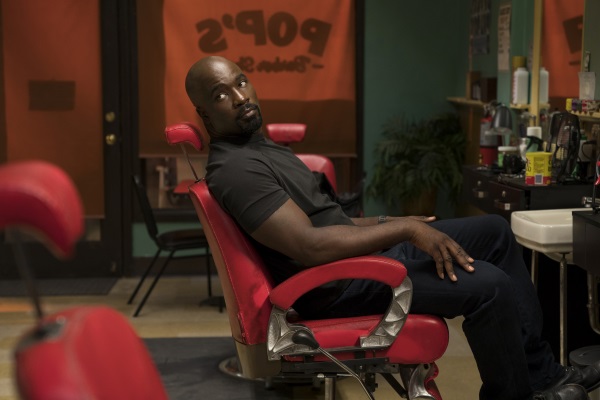 In addition to the entertainment value, what this show says politically resonates profoundly. How does season two push the envelope?
Cheo: We don't shy away from the politics, but the politics don't dominate the show. They're there if you look for it. I just try to treat it as realistically as one would: a character that's bulletproof and black living in the real world and the conflicts that come from that. Some people don't want to hear anything you have to say just because you're bulletproof. We show the ecology of what it is — to have the character live in that real world. The thing that surprised me was when people said Luke was conservative and I said no. That's never been him. He brings up questions that we can't ask, but Black Lightning can.
Karim: The political angle of the show is something he had in season one with Black Lives Matter. But for Marvel television and all the shows we do, we need to have that social statement. That's the society we live in. And if our superheroes aren't making an assessment on that, it's not going to land. So I think season two is a little bit more political than season one.
Cheo: One of my favorite lines in season two is a piece of advice that Bobby Fish gives to Luke in the barbershop. "Just because you're the woke superhero, doesn't mean you got to be the broke superhero." It's interesting because the one thing that makes Luke interesting is that he's a hero for hire. So will he take the job? How is he financing this? The politics come in later when you get the latter half of the season when he's trying to solve some of the issues facing Harlem once and for all. It comes down to a moment in the Barbershop after he picks a side and Luke and D.W. come to heads. And D.W. says something and it's a very political moment. It's addressing what's happening in the world. You want to make a statement, but you want the show to exist as a superhero show and we hope that we strike a balance.
Click here to read our interview with Alfre Woodard and Gabrielle Dennis.
Marvel's Luke Cage season two premieres on Netflix on June 22. ~Marriska Fernandes
---
---
---
Similar Articles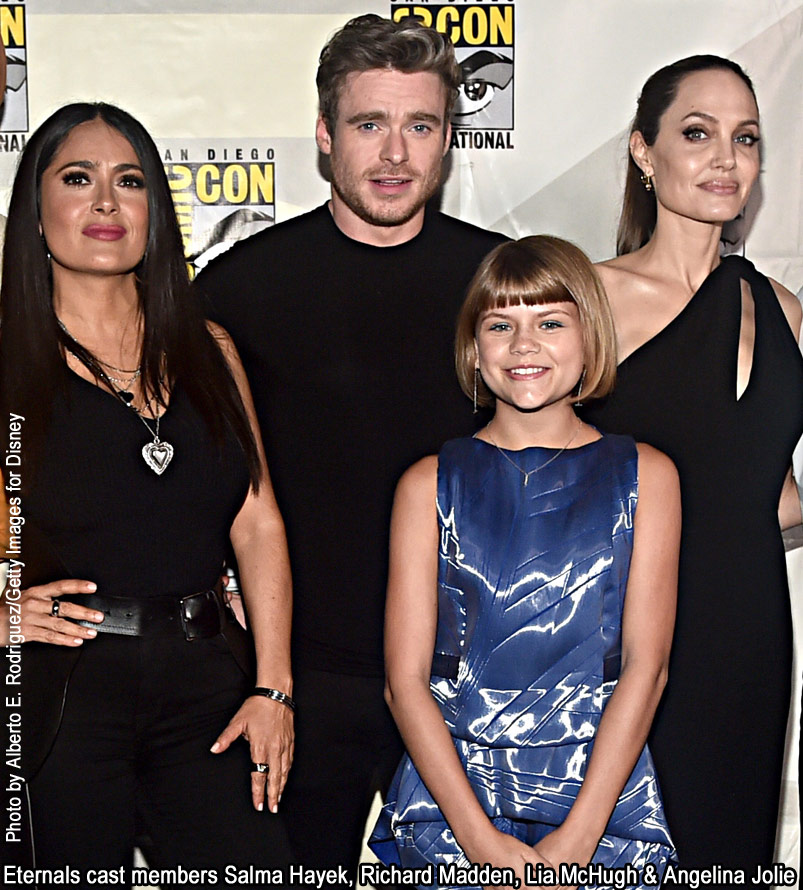 November 6, 2019 | 1 Comment
While filming the movie Eternals in the Canary Islands, stars Angelina Jolie and Richard Madden had to be evacuated from the set when a bomb was discovered.
---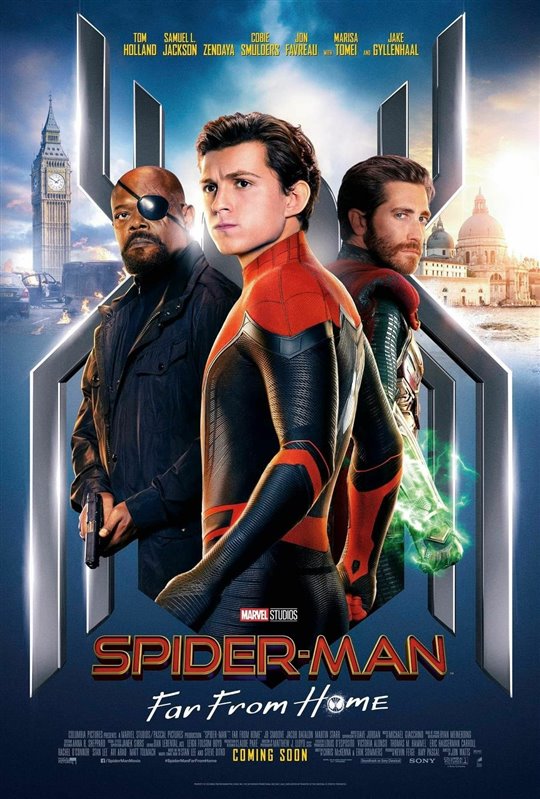 August 21, 2019 | 5 Comments
After several successful films together, Sony and Disney couldn't agree to terms on future Spider-Man movies, putting the hit franchise starring Tom Holland in limbo.
---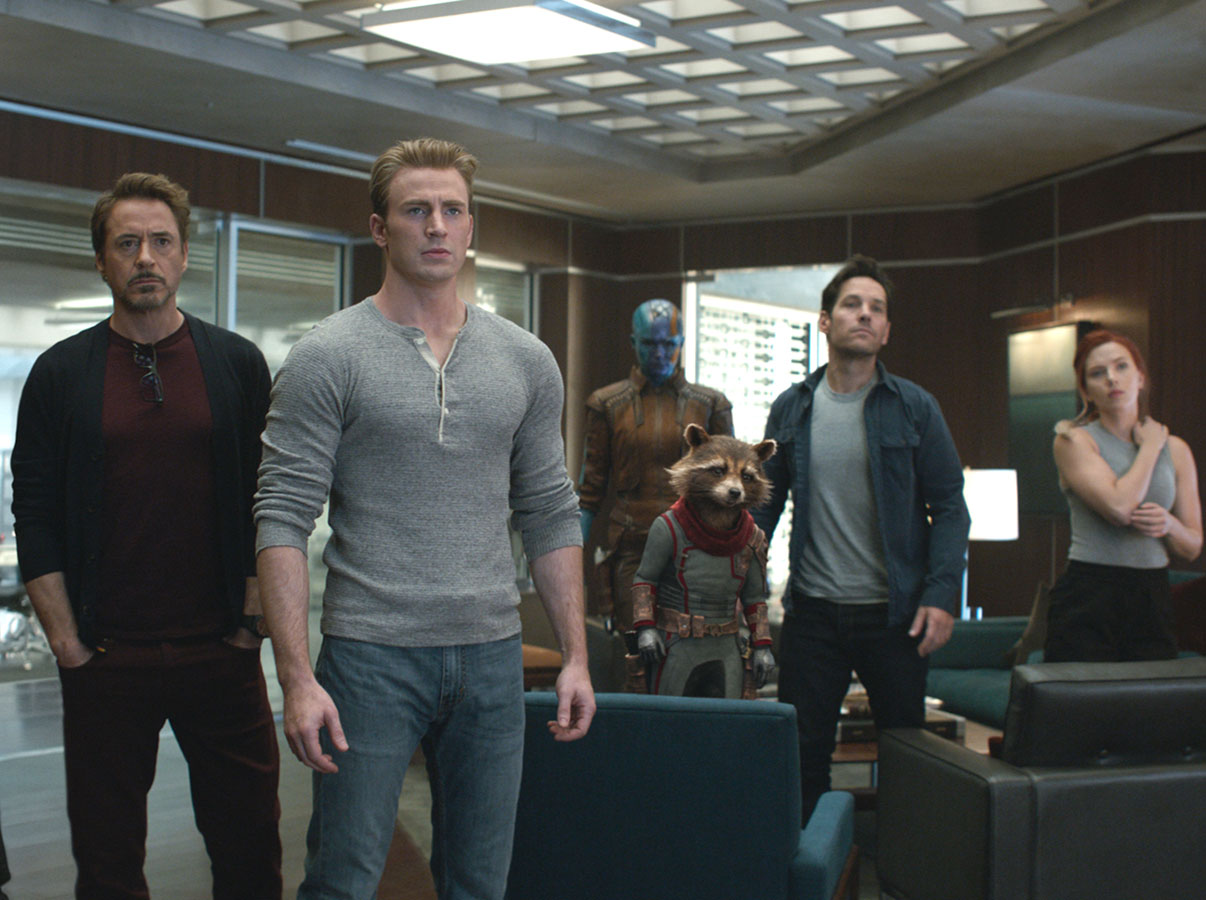 August 13, 2019 | Leave a Comment
Avengers: Endgame releases today on DVD and Blu-ray, and we've got all the info you need about the bonus features that are included for the fans' enjoyment!
---