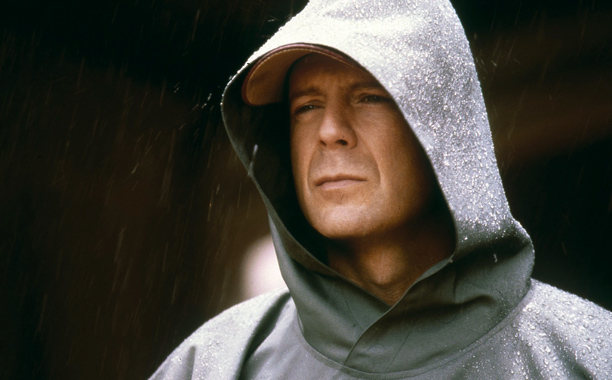 Director M. Night Shyamalan has finally announced his latest film will be a sequel to the sci-fi drama Unbreakable (2000) and Split (2017).
After teasing the sequel during the end credits for the recent thriller Split, the director unveiled the news on his Twitter Wednesday. He announced the film will be called Glass, and that Unbreakable stars Bruce Willis and Samuel L. Jackson will make a return.
Willis stars in the film as David Dunn, a security guard who survives a horrible crash. With assistance from comic book store owner Elijah Price — played by Jackson — Dunn learns he has super powers.
"It's taken 17 years but I can finally answer the #1 question I get, 'Are you making a f#&@ing sequel to Unbreakable or what?'" Shyamalan tweeted. "My new film is the sequel to #Unbreakable AND #Split. It was always my dream to have both films collide in this third film."
Split starred James McAvoy as a kidnapper with a personality disorder. McAvoy is also set to appear in Glass, alongside Split co-star Anya Taylor-Joy.
Since the release of Unbreakable in 2000, fans have been patiently anticipating the sequel to the superhero thriller. According to Shyamalan, the script is already finished, and he will be producing the film with Jason Blum. The movie is scheduled to release January 18, 2019.
Check out Shyamalan's tweets below and leave a comment if you're excited by this news! ~Brenden Zerihun
It's taken 17 years but I can finally answer the #1 question I get, "Are you making a f#&@ing sequel to Unbreakable or what?"

— M. Night Shyamalan (@MNightShyamalan) April 26, 2017
I'm reteaming with my partners @jason_blum and @Universalpics for this crazy comic book thriller.

— M. Night Shyamalan (@MNightShyamalan) April 26, 2017
Universal Pictures will release #Glass on January 18, 2019 all over the world. How's that for not keeping a secret!

— M. Night Shyamalan (@MNightShyamalan) April 26, 2017