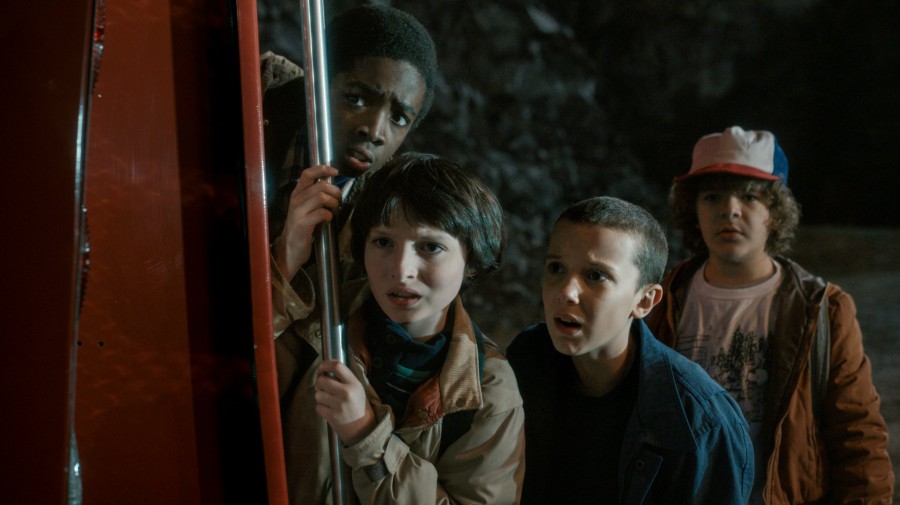 Fans of the smash Netflix series Stranger Things may or may not have known that the show's creators, Matt and Ross Duffer, were once writing protégés of M. Night Shyamalan while he worked on his directorial debut in television, the short-lived Wayward Pines. With the '80s-inspired show now reaching cult status, the duo's former boss is hoping that they'll reciprocate the favor.
In an interview with Digital Spy, Shyamalan expressed his desire to direct an episode of the show when it returns for its second season later this year. "My boys who do Stranger Things, they did Wayward Pines for me," he said. "They were round my house and I was like, 'Well, you can hire me back guys!'"
While the Duffers have not yet responded, taking Shyamalan up on his offer could work out well; some of his work has contributed to the reemergence of the supernatural/horror suspense genres in film today.
If they decide to pass, Shyamalan will still be kept busy. He will soon be making his return to TV, with the recently announced reboot of the '90s horror classic, Tales From the Crypt, for TNT.
"I love the comics [which inspired the original series] — that show was a big deal to me… it was taboo, it was like porn! In my immigrant house, I had to go to my friend's house to watch Tales from the Crypt, so it represented a huge thing for me," Shyamalan said.
Although there is little known about the show, it sounds like a perfect showcase for Shyamalan's passion of the paranormal.
You can catch Shyamalan's newest release Split in theaters this Friday, Jan. 20. ~Ashleen Grange