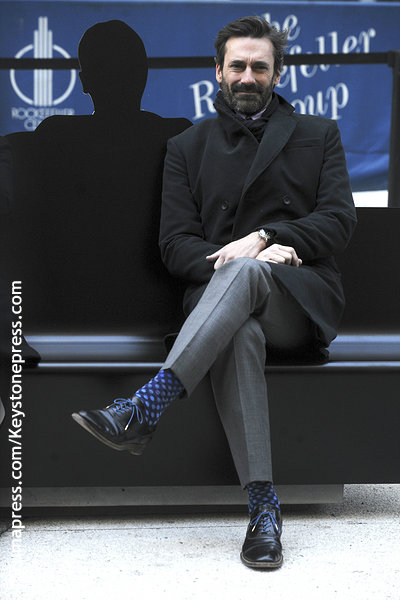 Jon Hamm, the star of the popular AMC series Mad Men, revealed through his publicist that he went to rehab for treatment of alcoholism earlier this year.
"Jon entered rehab to tackle his addiction with the support of his longtime partner, fellow actor and film-maker Jennifer Westfeldt. They have asked for privacy and sensitivity going forward,"  their publicist Annett Wolf said in a statement released on Tuesday.
According to TMZ, Jon completed a 30 day program at Silver Hill Hospital in New Canaan, Connecticut at the end of February. The facility  is affiliated with Yale University.
The 44-year-old actor became well known for his role as Don Draper, a womanizing advertising executive with a dark past and an addiction to alcohol.
He won a Golden Globe in 2008 for the role, and has been nominated for an acting Emmy seven times.
After an eight-year run, Mad Men's final season will air beginning April 5, 2015.
~Suzanne Coolen